made in France & Germany
Product guaranteed
Respect for the environment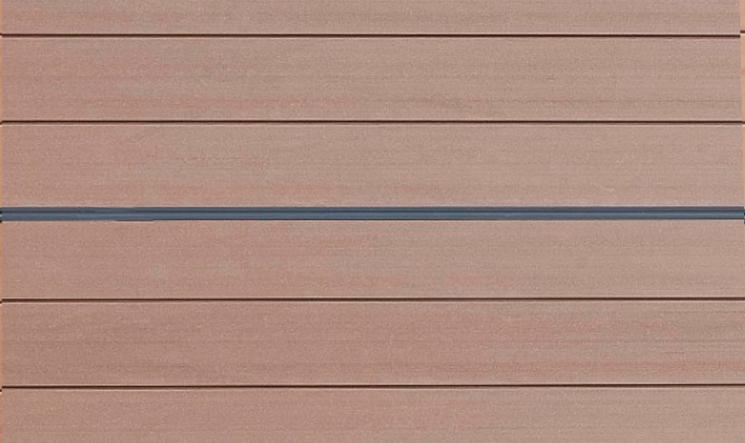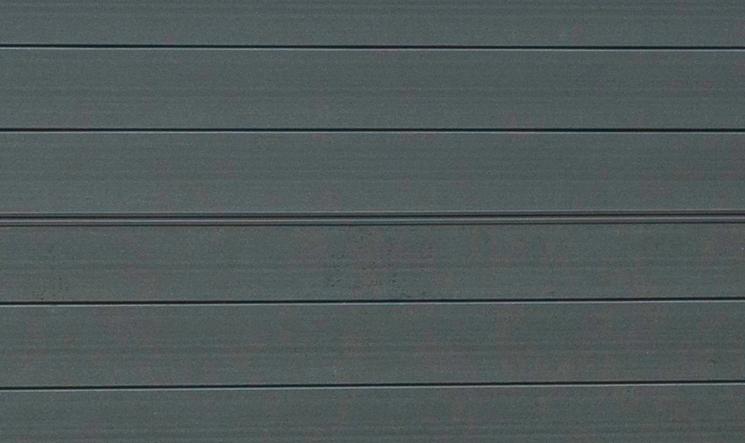 Colors
Finish
1 brushed side, 1 smooth side
+ Points
Does not fade to grey like solid wood
Rot-proof, 25-year warranty
Design and durable combination of composite and aluminium
Dedicated range of accessories and design panels
Create a contemporary, natural ambiance in your outside space
Create a bespoke panel or fence with our Elegance board.
Warm to the touch, almost like wood, our composite fencing board gives a decorative charm to outdoor spaces, for a natural and modern garden.
The Elegance fencing board is compatible with all the Qualicoat®-certified aluminium design panels and accessories in the fence range.
If you wish to install a fence on a dwarf wall, opt for the Atmosphere composite or Aluminium fence board.
Image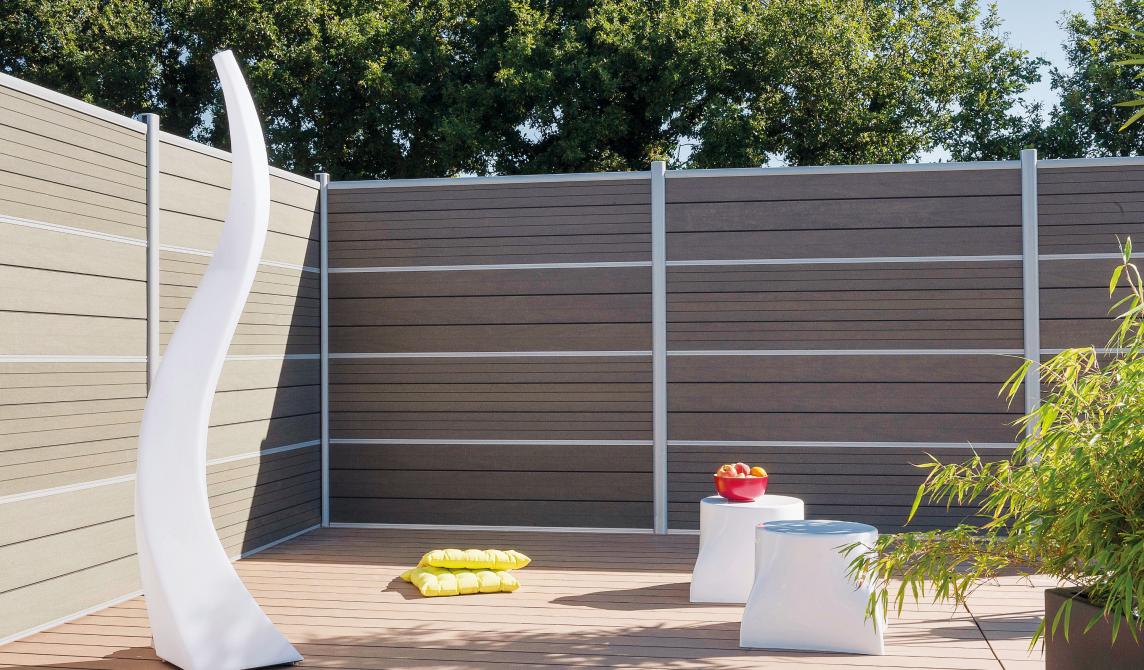 Image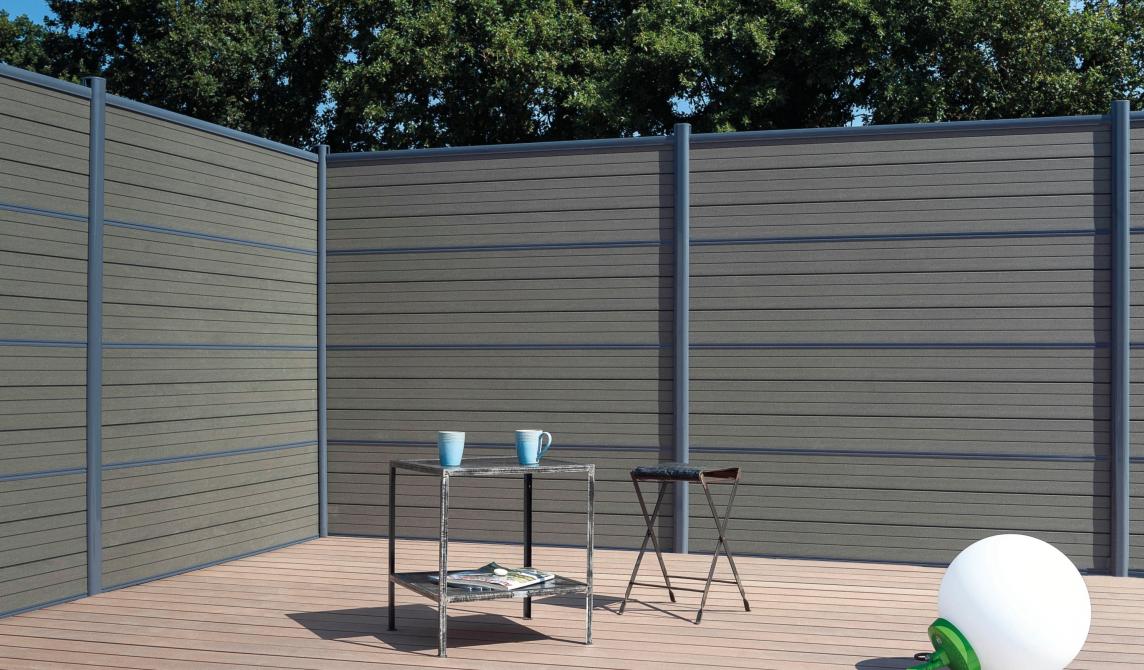 Image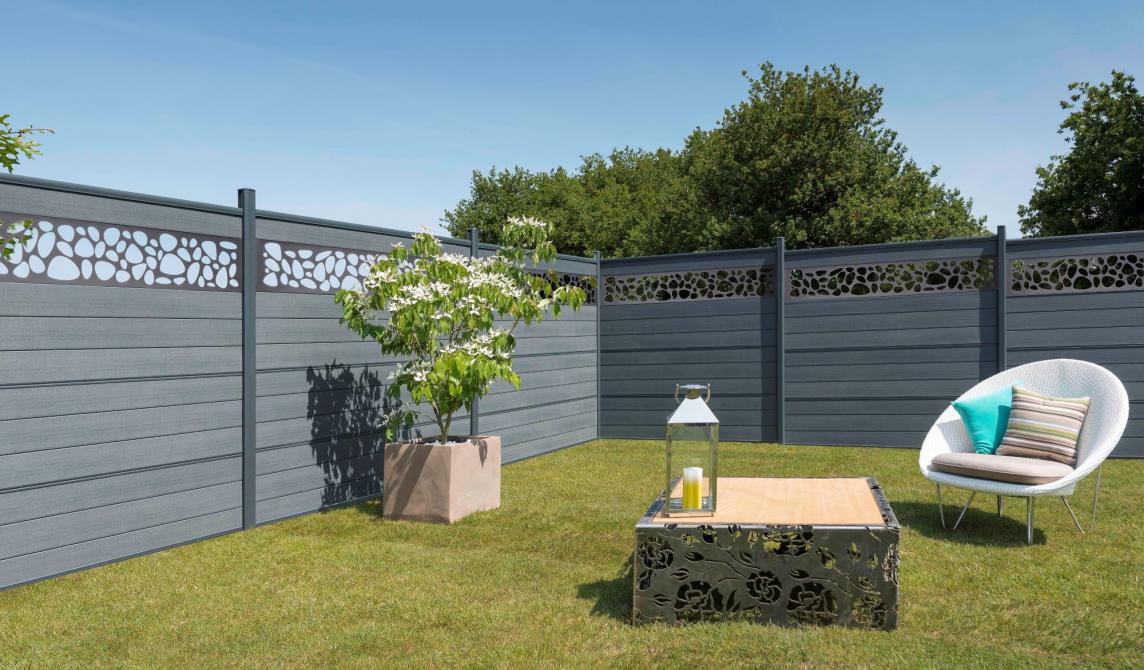 Image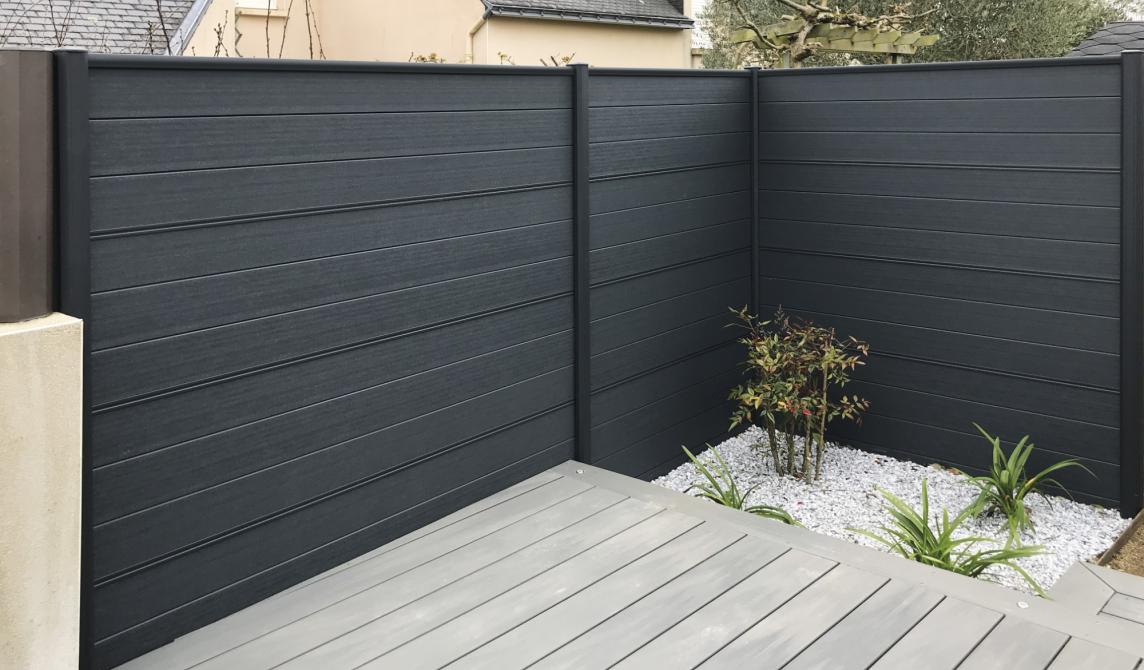 The + points of Elegance composite fencing boards 
After the initial bronzing phenomenon, enjoy its long-lasting colour
As the main component of our Elegance composite fencing boards is wood, a temporary bronzing phenomenon occurs for a few weeks after installation.
Subsequently, rain-washing and UV rays will return the boards to almost their original colour, but may cause colour runs and marks on a wall below. This is why we recommend our Atmosphere composite or Aluminium fence boards for this kind of use. When this phenomenon has passed, your fence requires no treatment and has long-lasting colour. Regular cleaning is the only care required.
Want to know more? Consult our maintenance sheets.
A wind-resistant composite fence
Choose our composite fence boards for all your projects: fences, decorative fences, sun shades or windbreaks.
Our fences can suit any type of ground and withstand strong winds.
Our Elegance fencing is guaranteed to resist winds of up to 100 km/h. It can be installed up to a height of 1.80 m.
Can be personalised to suit your every desire!
The Elegance composite board has a smooth side and a grooved side, enabling creation of a personalised, authentic wood composite panel.
With the many decorative accessories made of Qualicoat®-certified, powder-coated aluminium, you can easily create original, functional fencing that's a perfect fit for your project: a choice of heights, widths, attachment types, etc.
Accessories for use with Elegance fence boards 
As well as a varied selection of boards and design panels, we offer a complete range of accessories for installing and customising your Silvadec composite fencing. Posts, post covers, post supports, base plate and various different rails. Our composite fence accessories made of Qualicoat®-certified, powder-coated aluminium are available in 3 sanded-finish colours: Anthracite Grey, Metal Grey and White.