made in France & Germany
Product guaranteed
Respect for the environment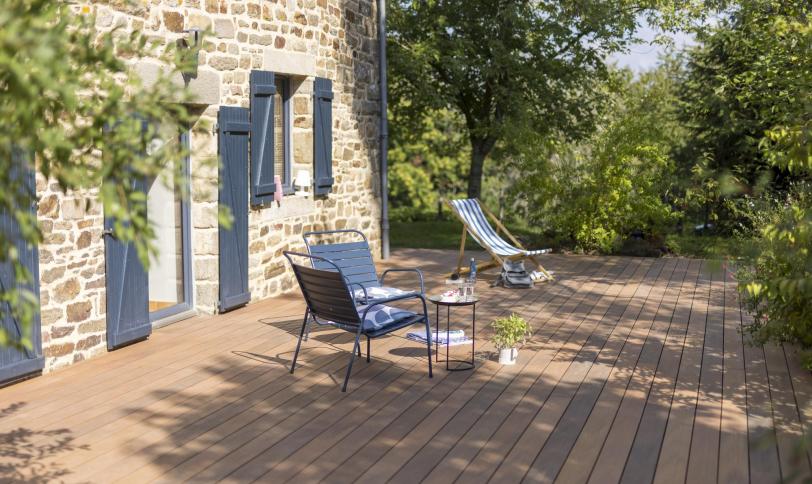 Colors
Dimensions
138 (w) x 23 (d) x 4000 (l) mm
+ Points
Attractive exotic wood finish!
Doesn't fade to grey: no need for a wood preserver
Stable colour without treatment
Invisible fitting with clips
Suitable for all types of project
Image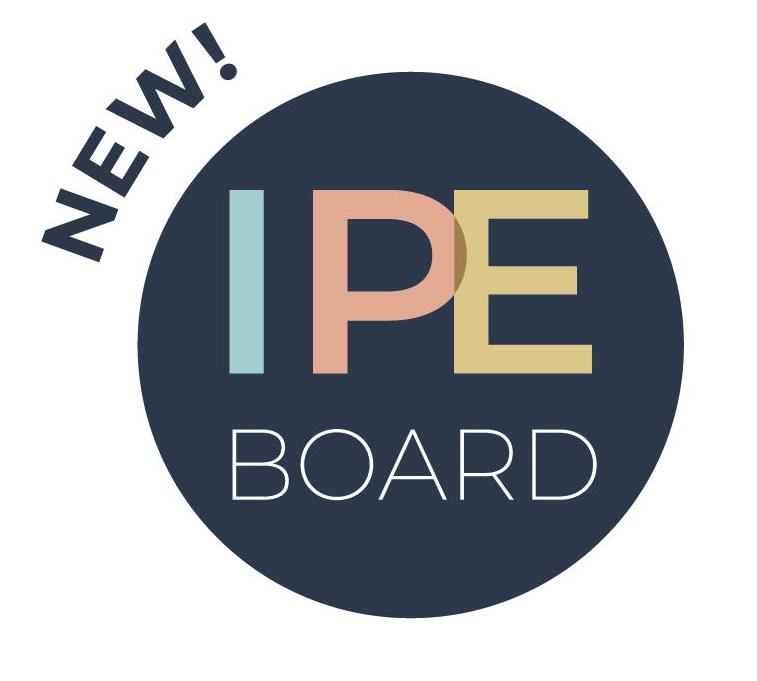 Image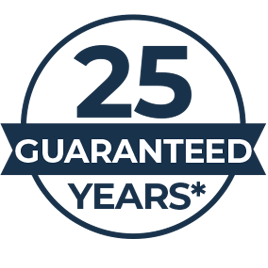 Image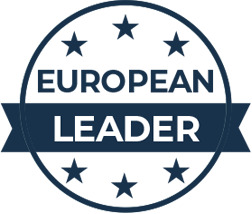 Image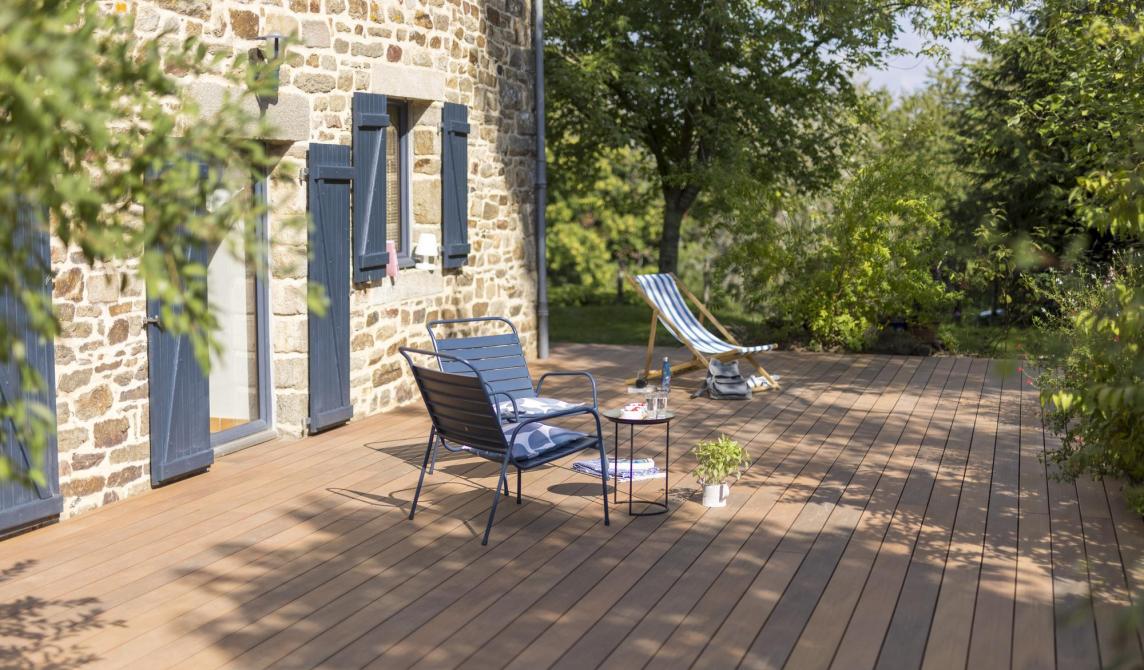 Image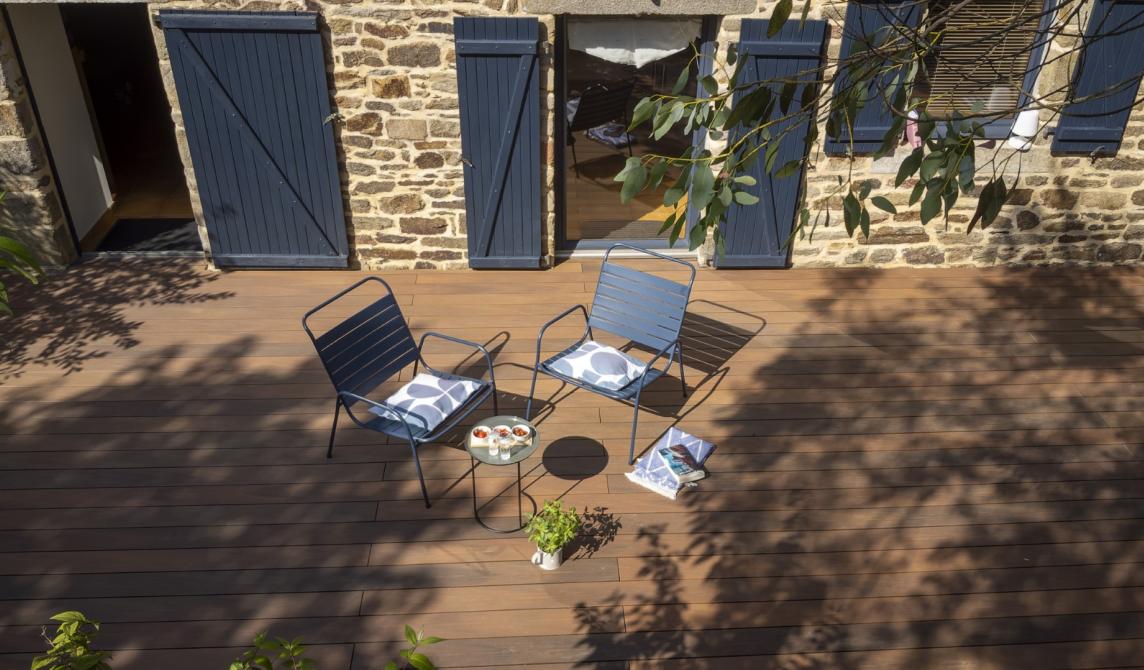 Image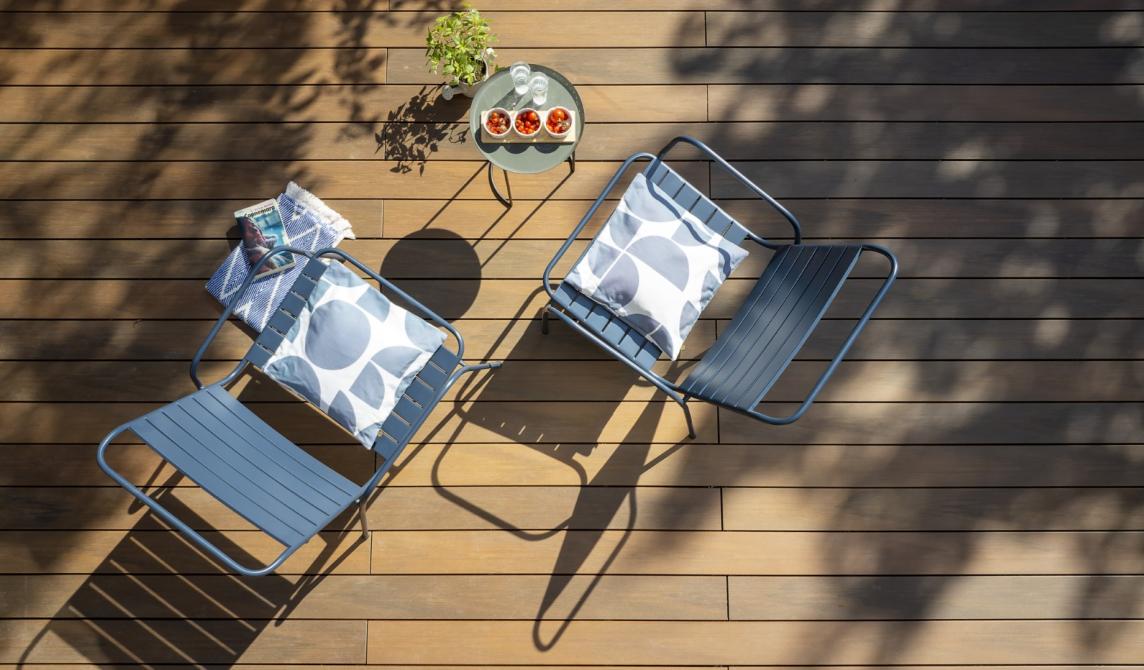 Image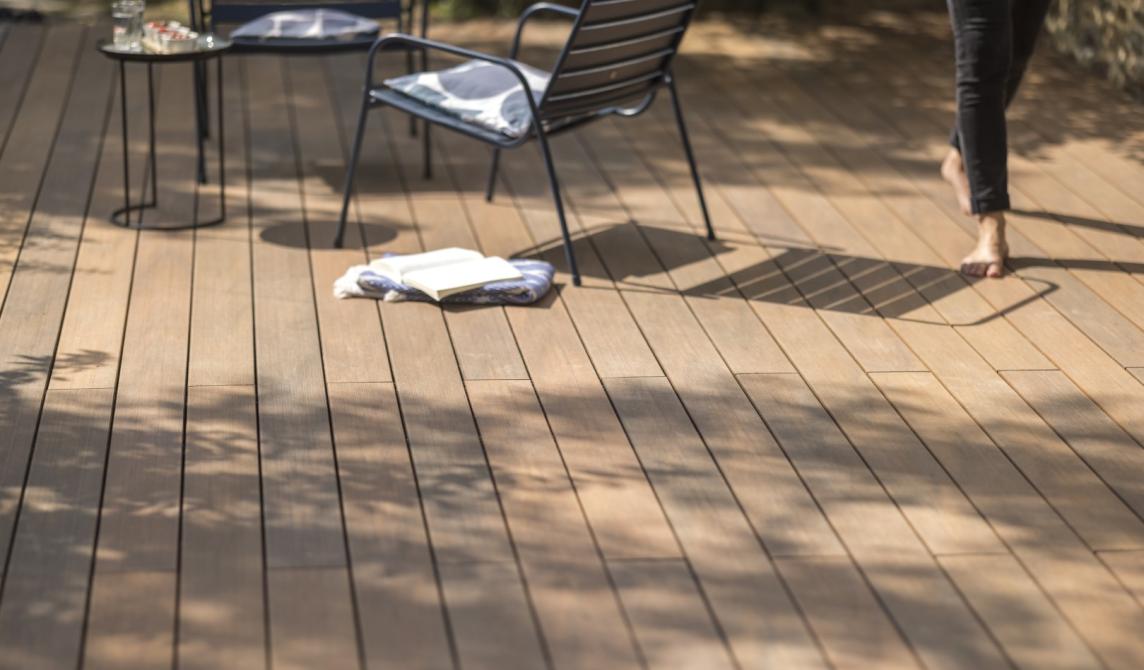 Image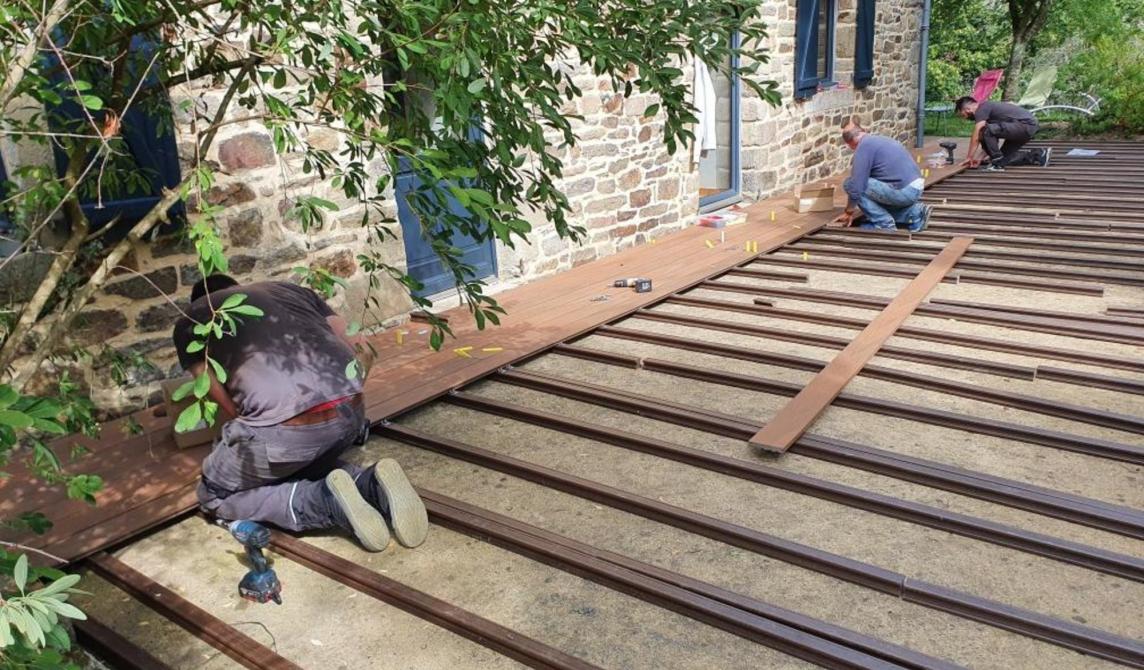 Image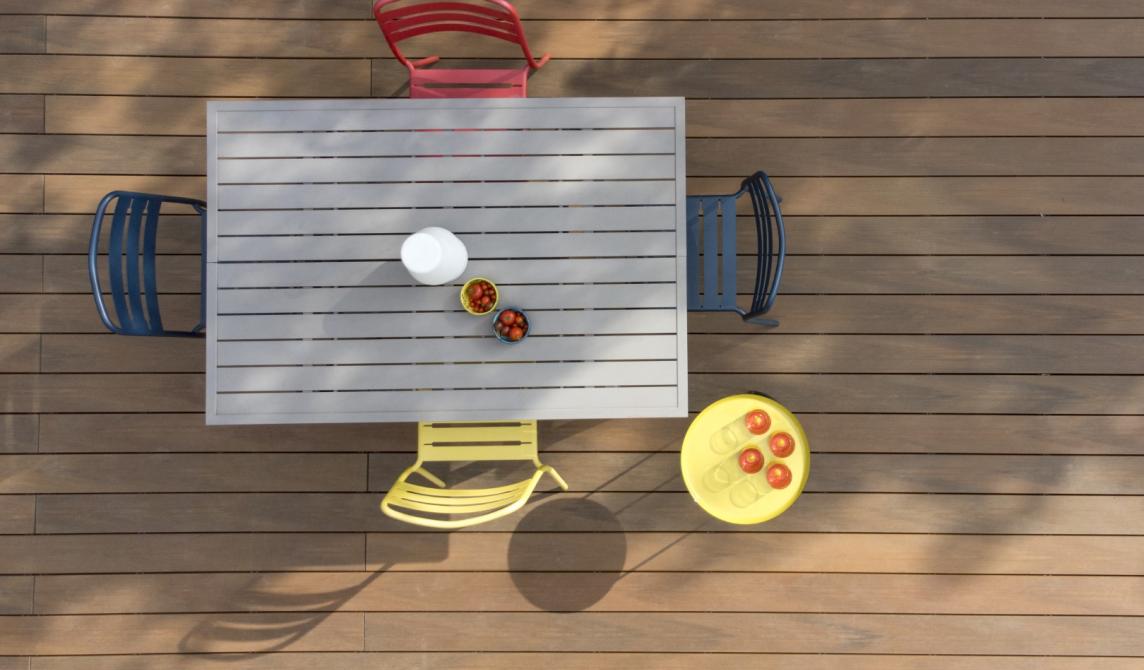 Image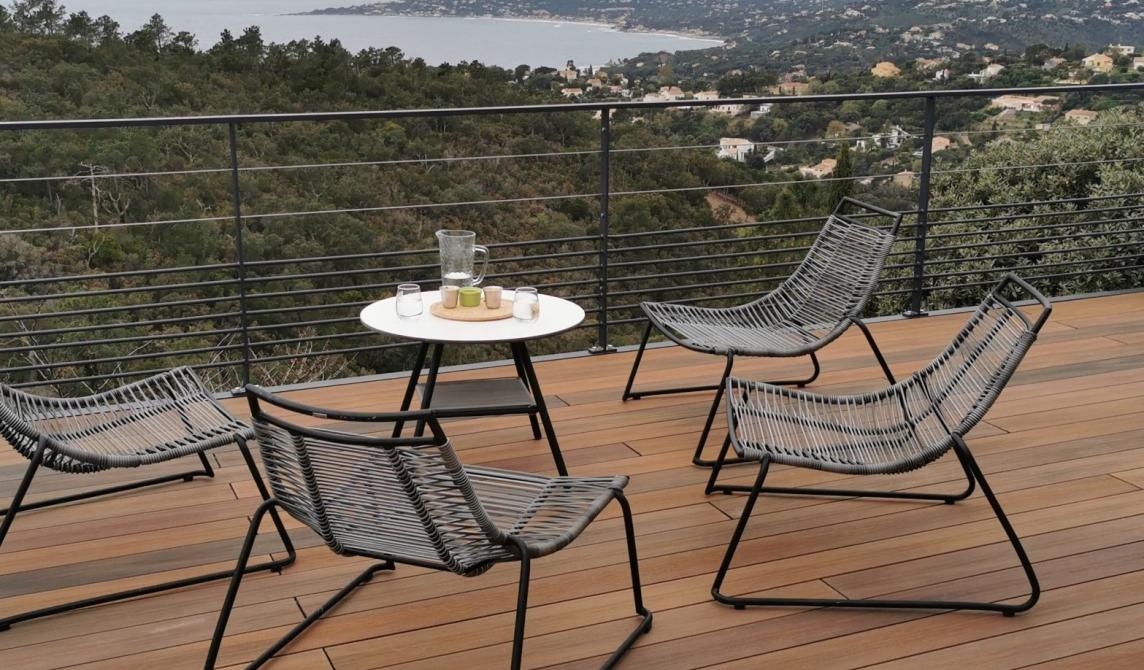 Image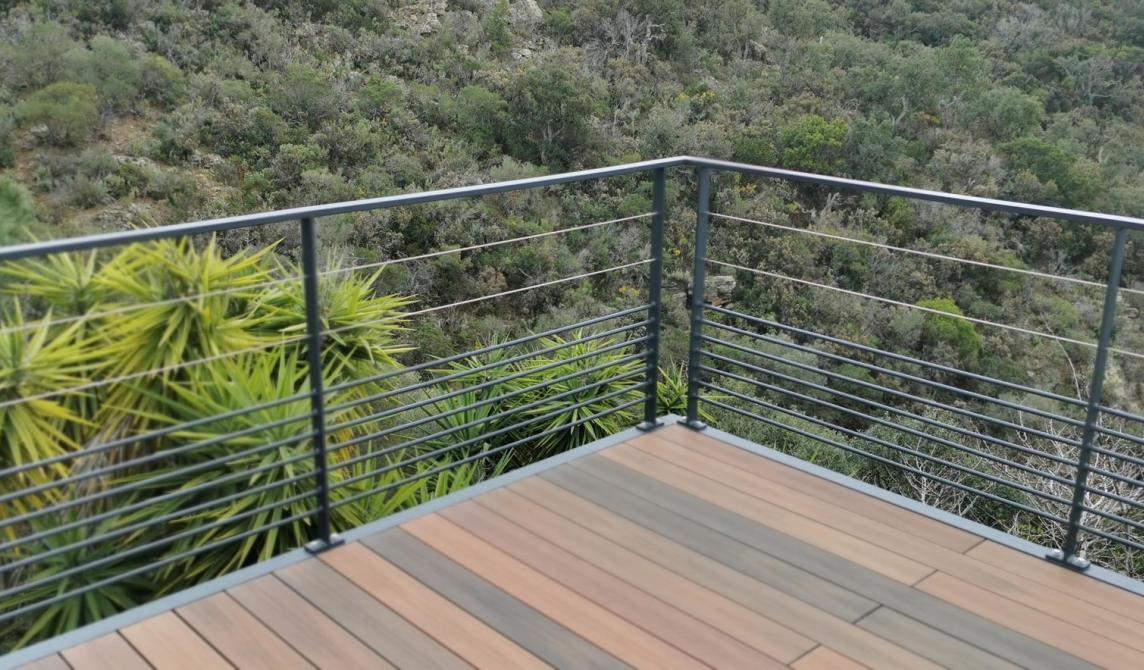 Image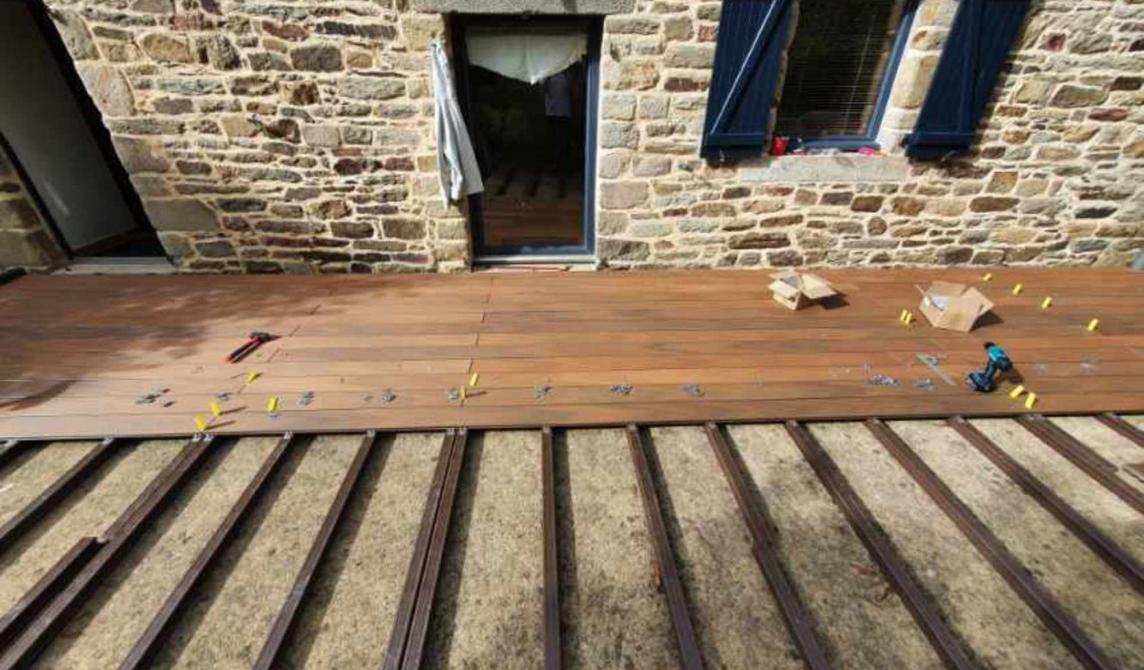 Image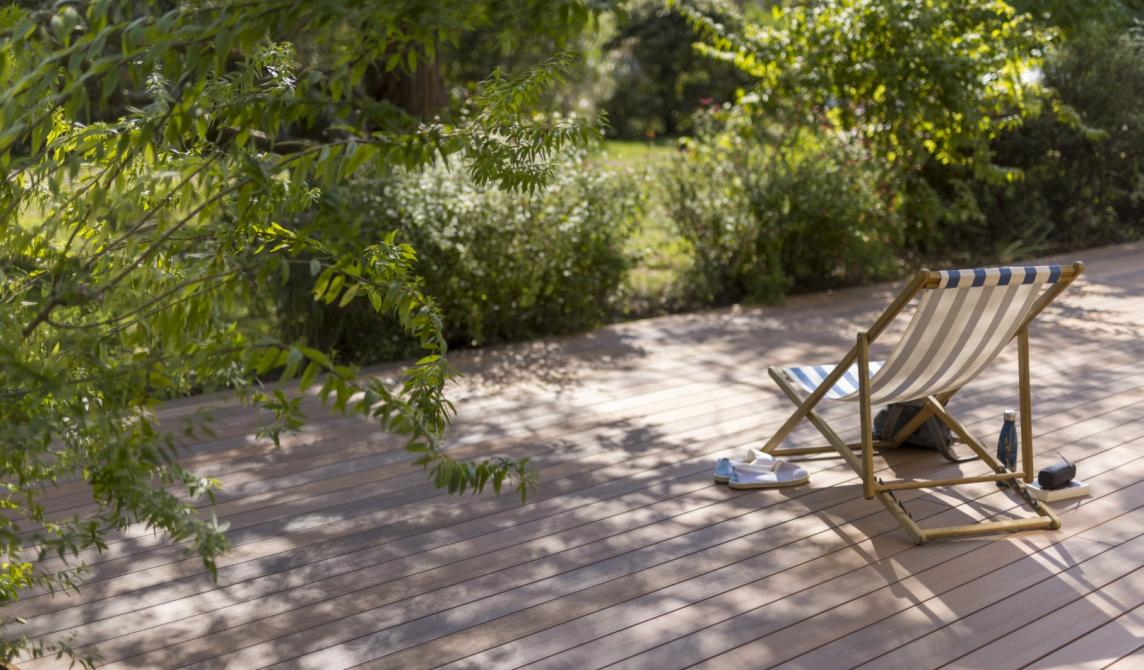 Image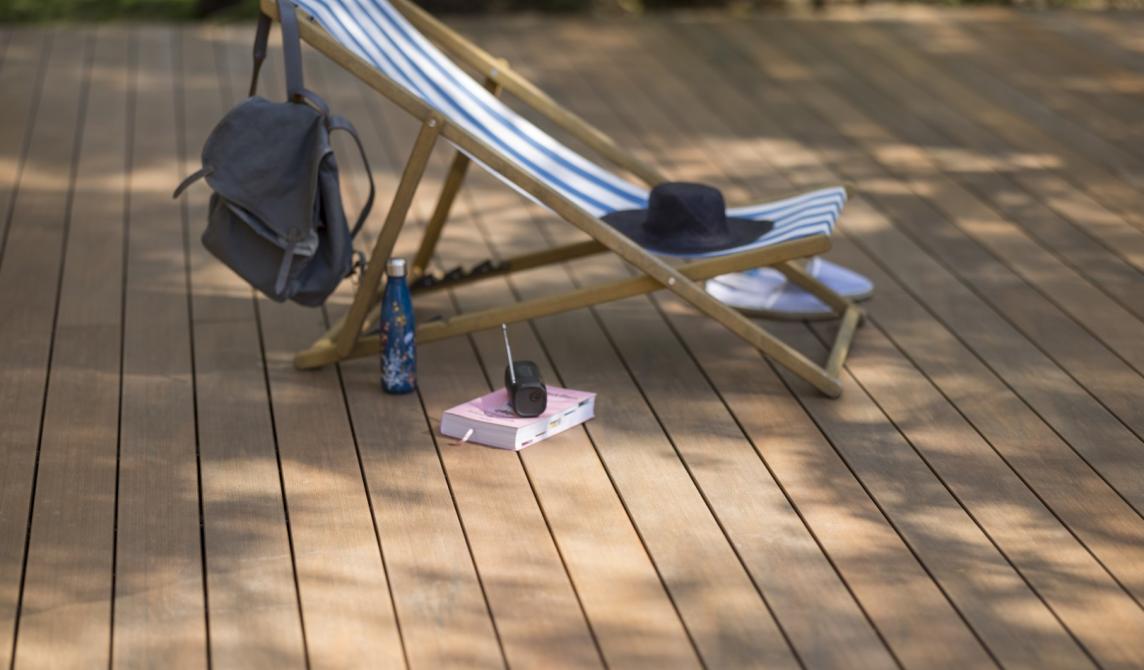 Image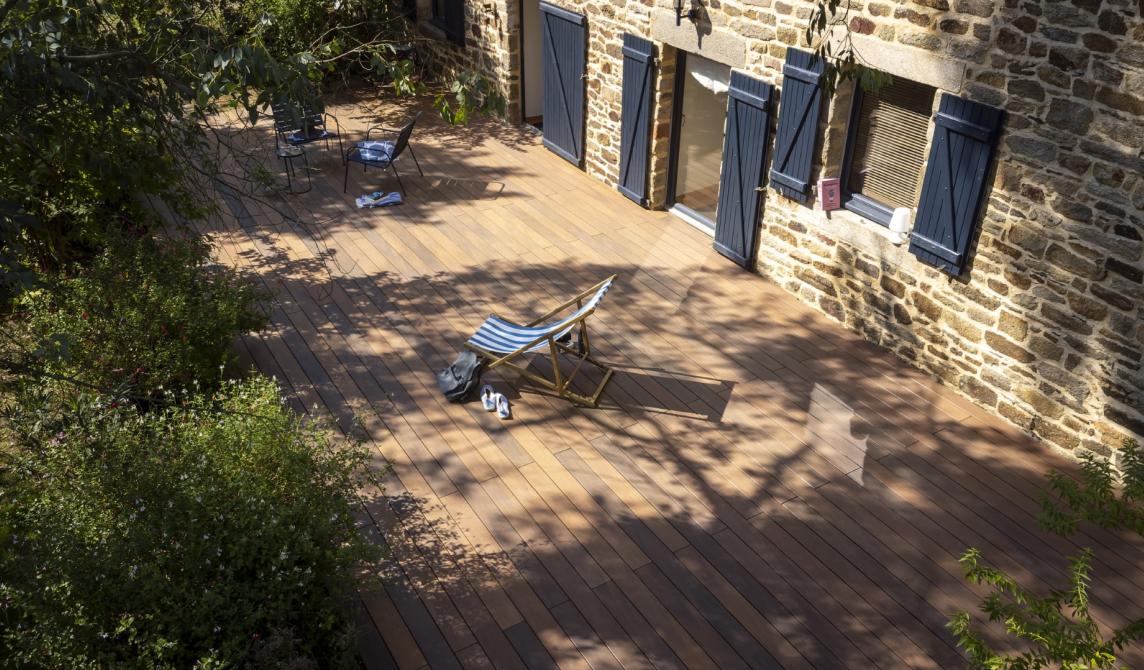 Image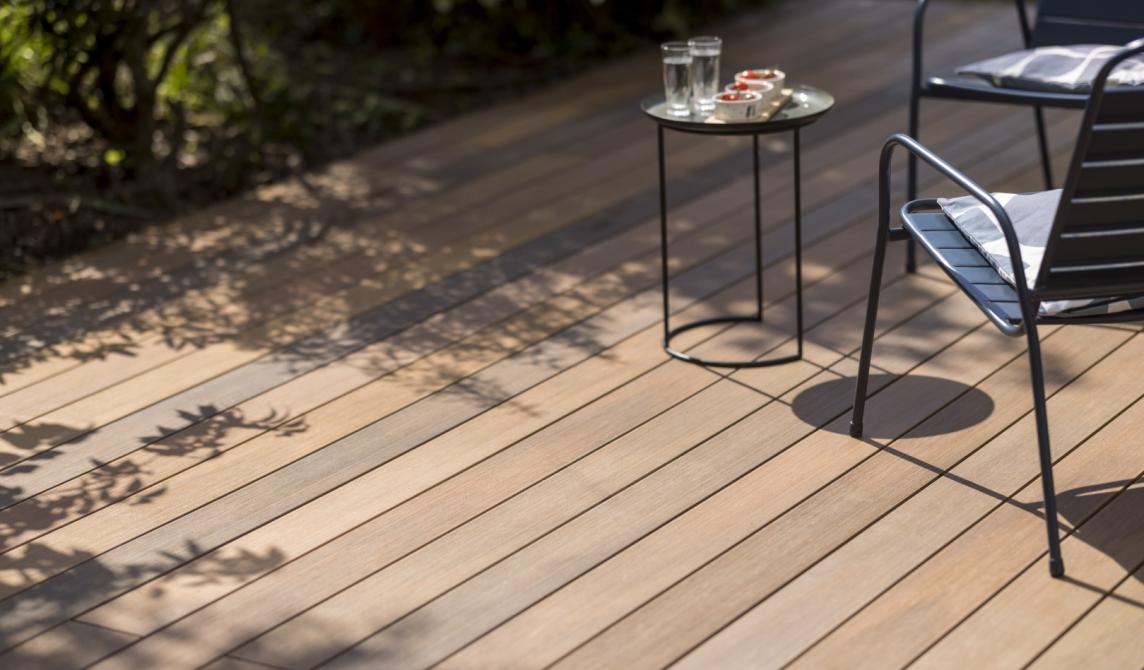 Image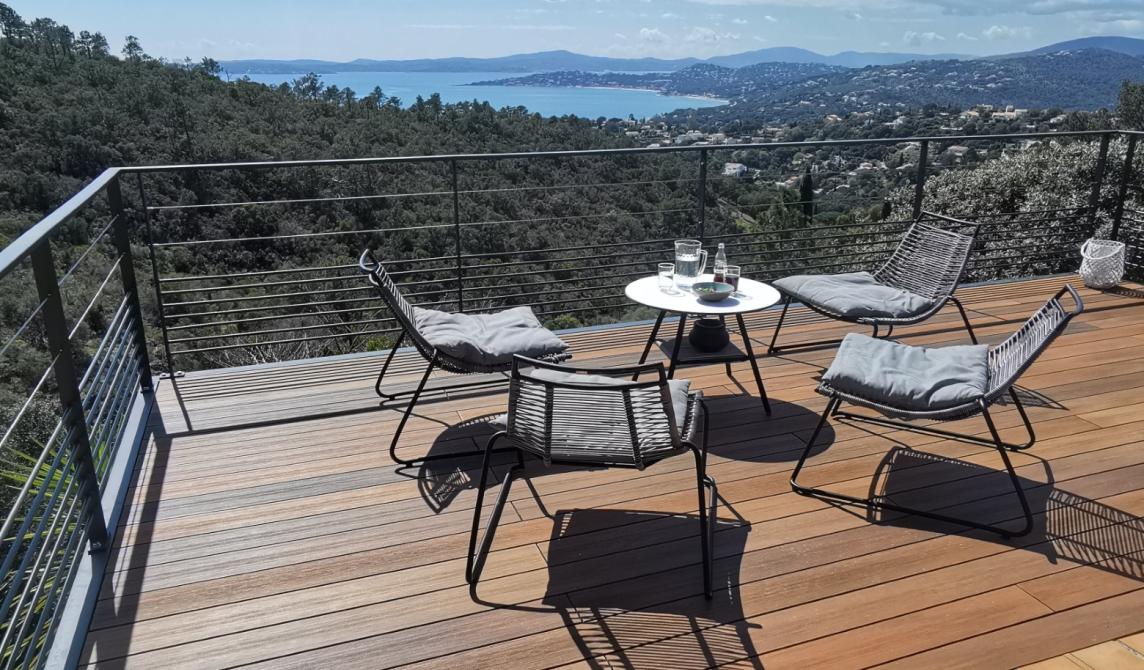 Image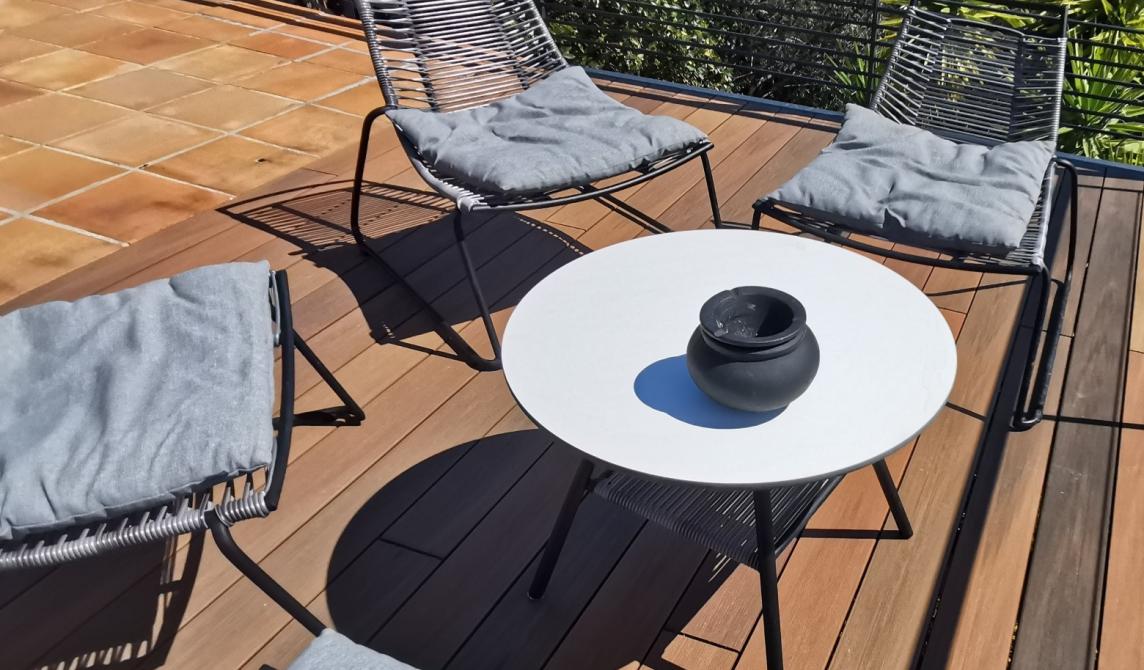 Image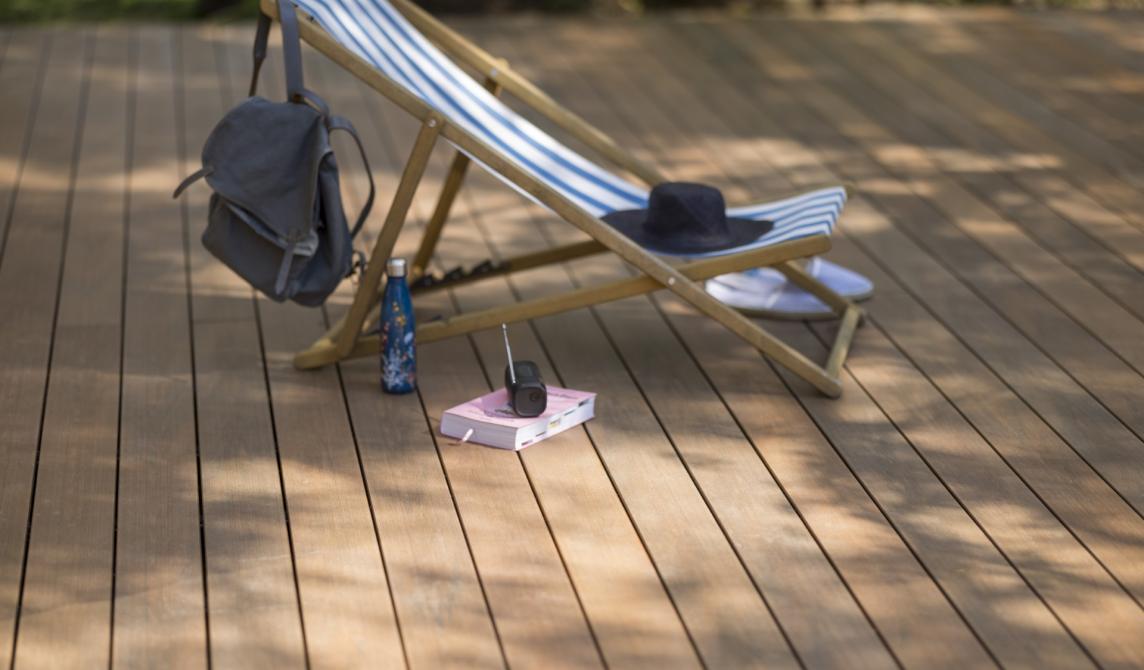 Image
Image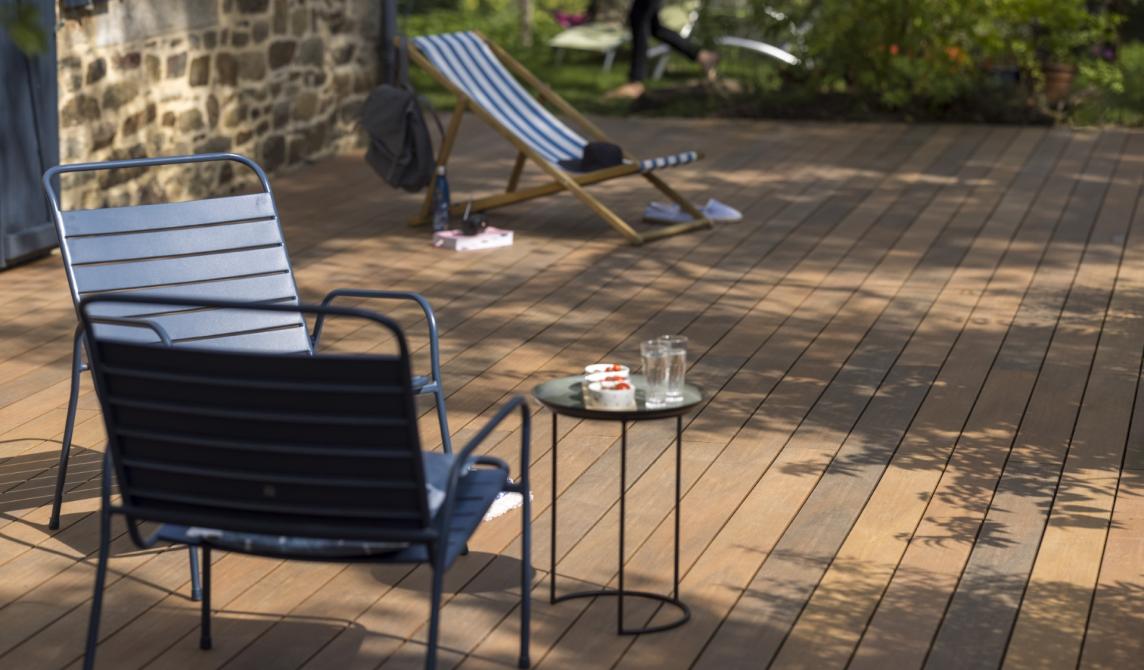 Image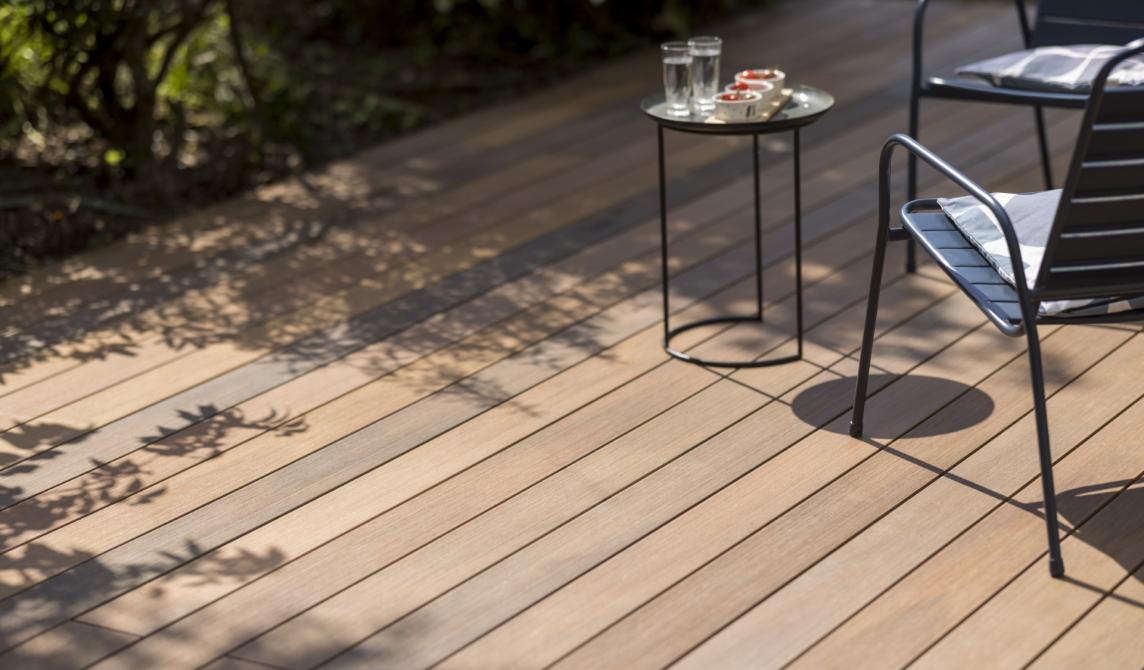 Image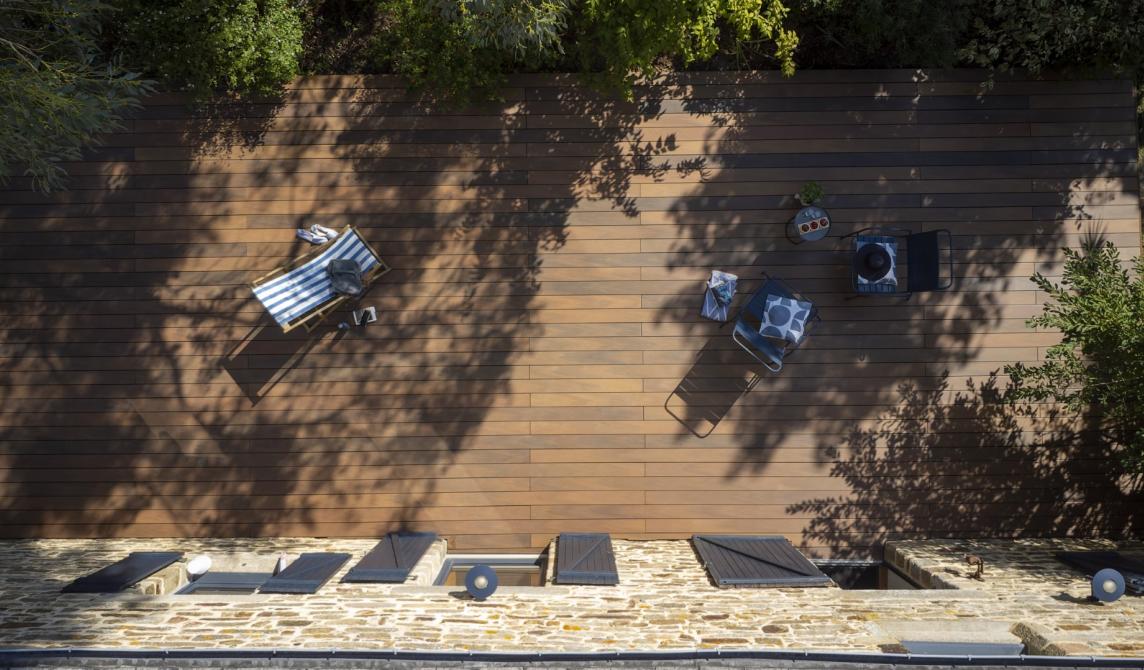 Image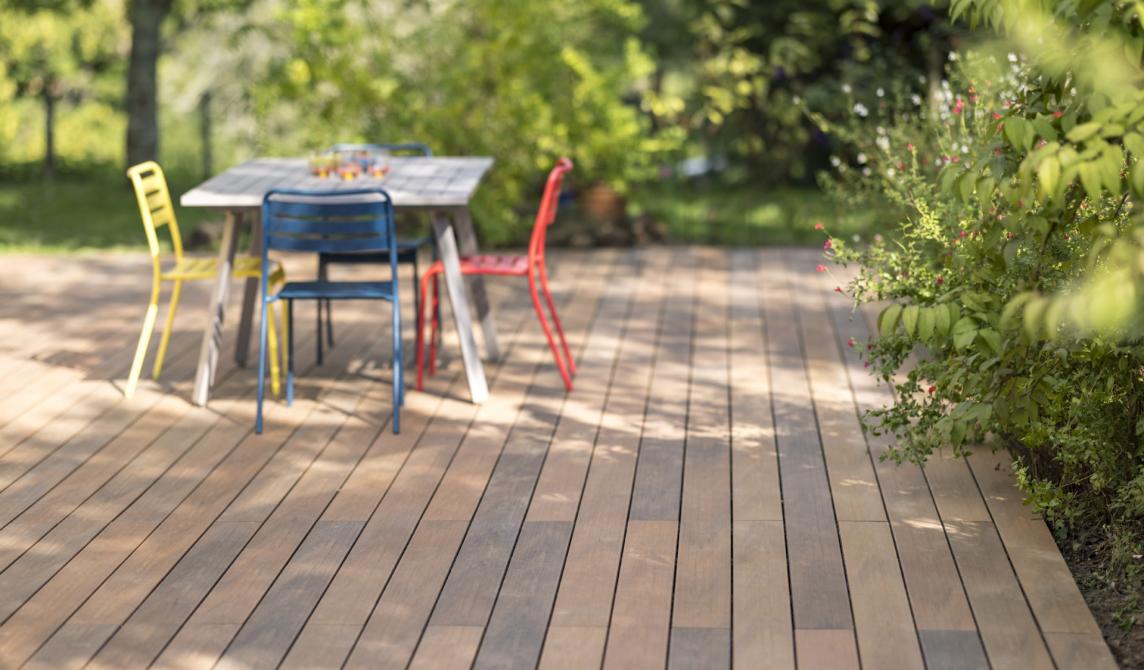 Image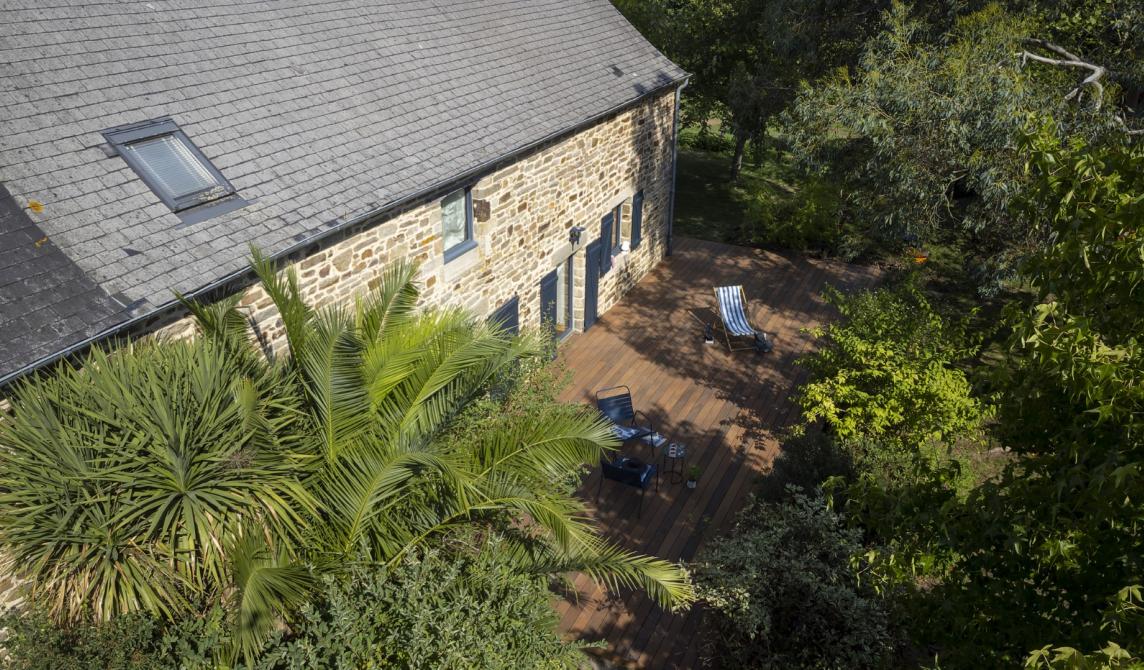 Image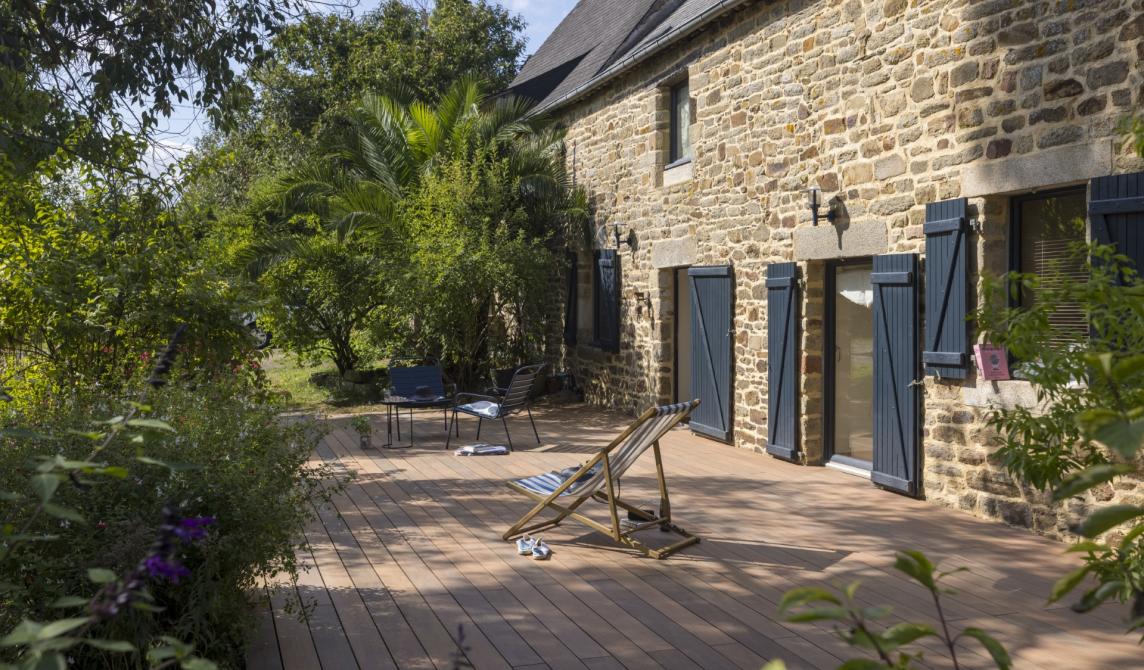 Image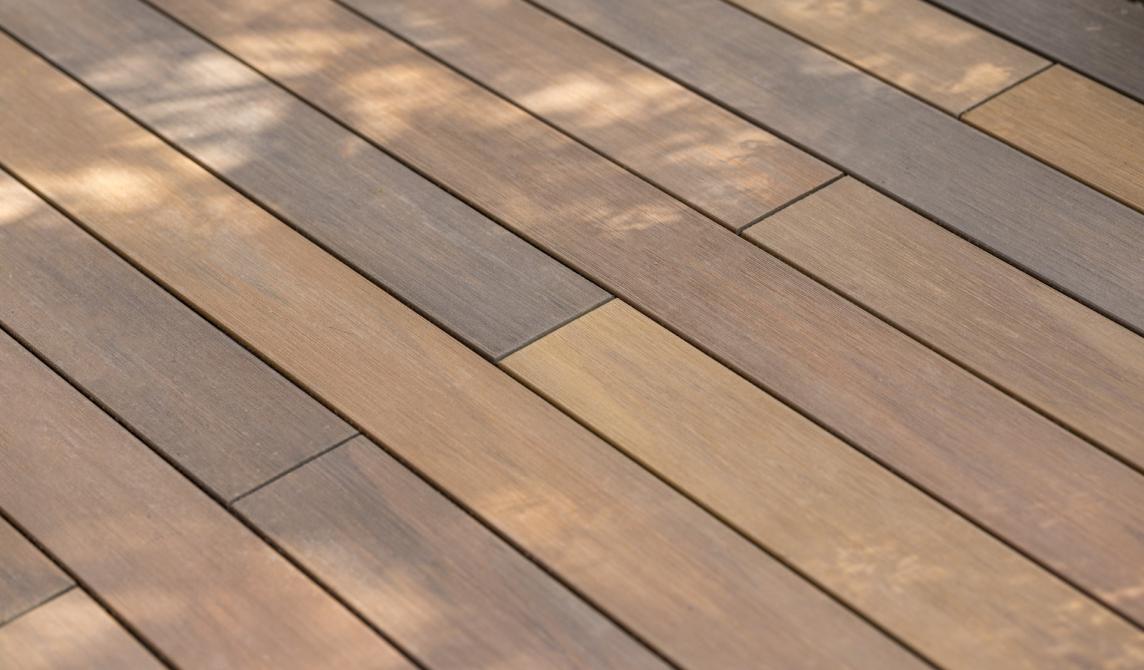 Image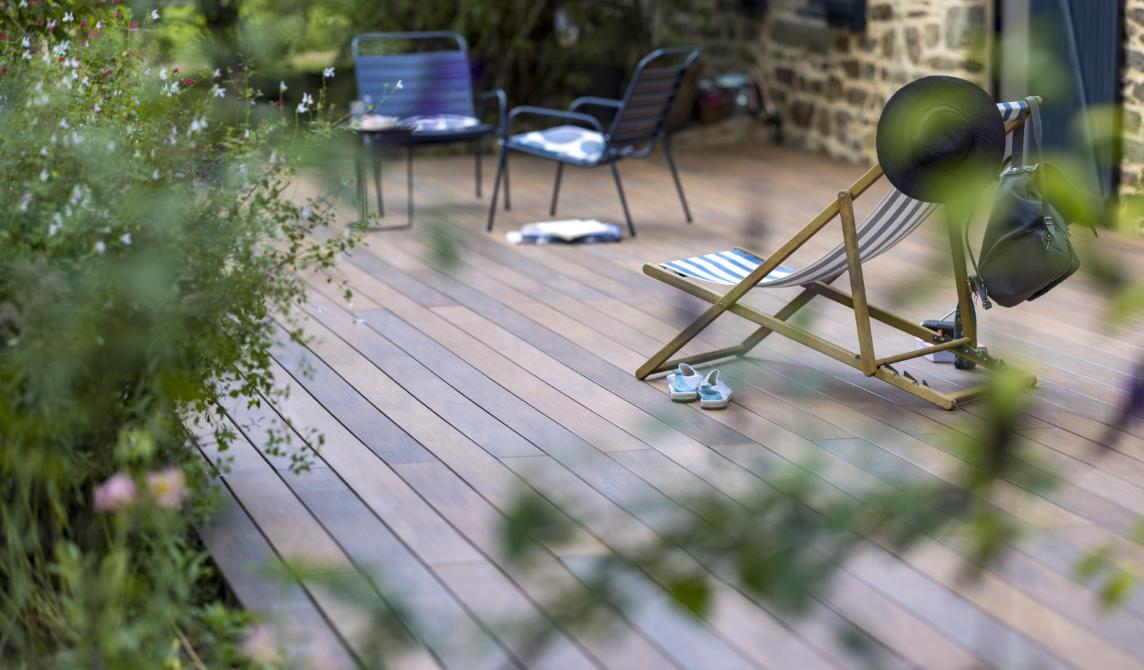 A composite decking with an exotic wood finish!
And with stable colours, too.
The Ipe Nuances Atmosphere deck board shows all the colour shades of deck boards made from Ipe exotic wood.
Made from Silvadec wood composite, this deck board is manufactured using special technology that gives it exceptional characteristics. Its colours will remain stable over time, with no treatment. It is guaranteed splinter-free, and household stains are easy to clean off, making it an ideal board for all types of use. s.
So the Ipe Nuances Atmosphere deck board, made in Brittany, France, offers a real and durable alternative to exotic wood; it is a high-quality, environmentally friendly outdoor landscaping solution.
Long-lasting colours without treatment
The colour shades of the Ipe Nuances Atmosphere board give a very natural appearance. Its colours remain stable over time. No need to apply any treatment or wood preserver: the decking will not fade. Decking accessories are compatible with the Ipe Nuances deck board.
A unique technological innovation  
Thanks to the teamwork of our marketing department, our R&D engineers and the production department, Silvadec is the first wood composite manufacturer to overcome the technical challenge of creating a real alternative to exotic wood deck board.
The Ipe Nuances Atmosphere board is the first colour-shaded board showing the whole palette of colours of Ipe wood deck boards. Colours vary from an orange brown to dark brown, just like one might see in an assortment of exotic wood deck boards.
This colour palette is easy to install because the product is delivered with the same palette. The colour shades are created on the boards during production in real time. The various colour shades of the boards have already been mixed on the palette.
3 essential tips for installation
IT IS IMPORTANT TO FOLLOW A FEW INSTALLATION TIPS TO REVEAL ALL THE IPÉ NUANCES AND SUBLIMATE THE TERRACE!
Image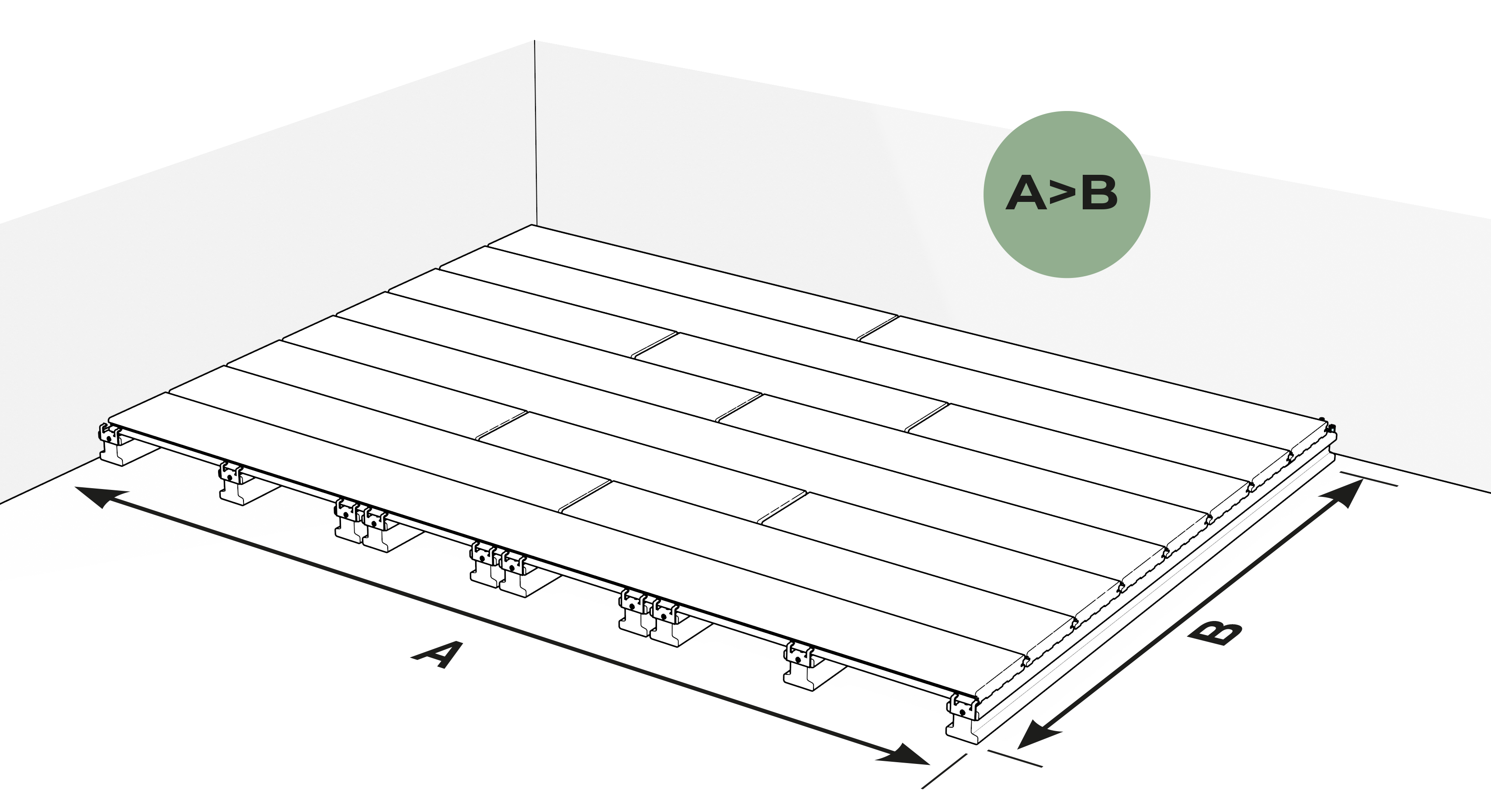 1ᵉʳ advice:
Lay the boards in the direction of the greatest length of the deck. To get the best aesthetic result, we advise you to favour a jointed installation.
Image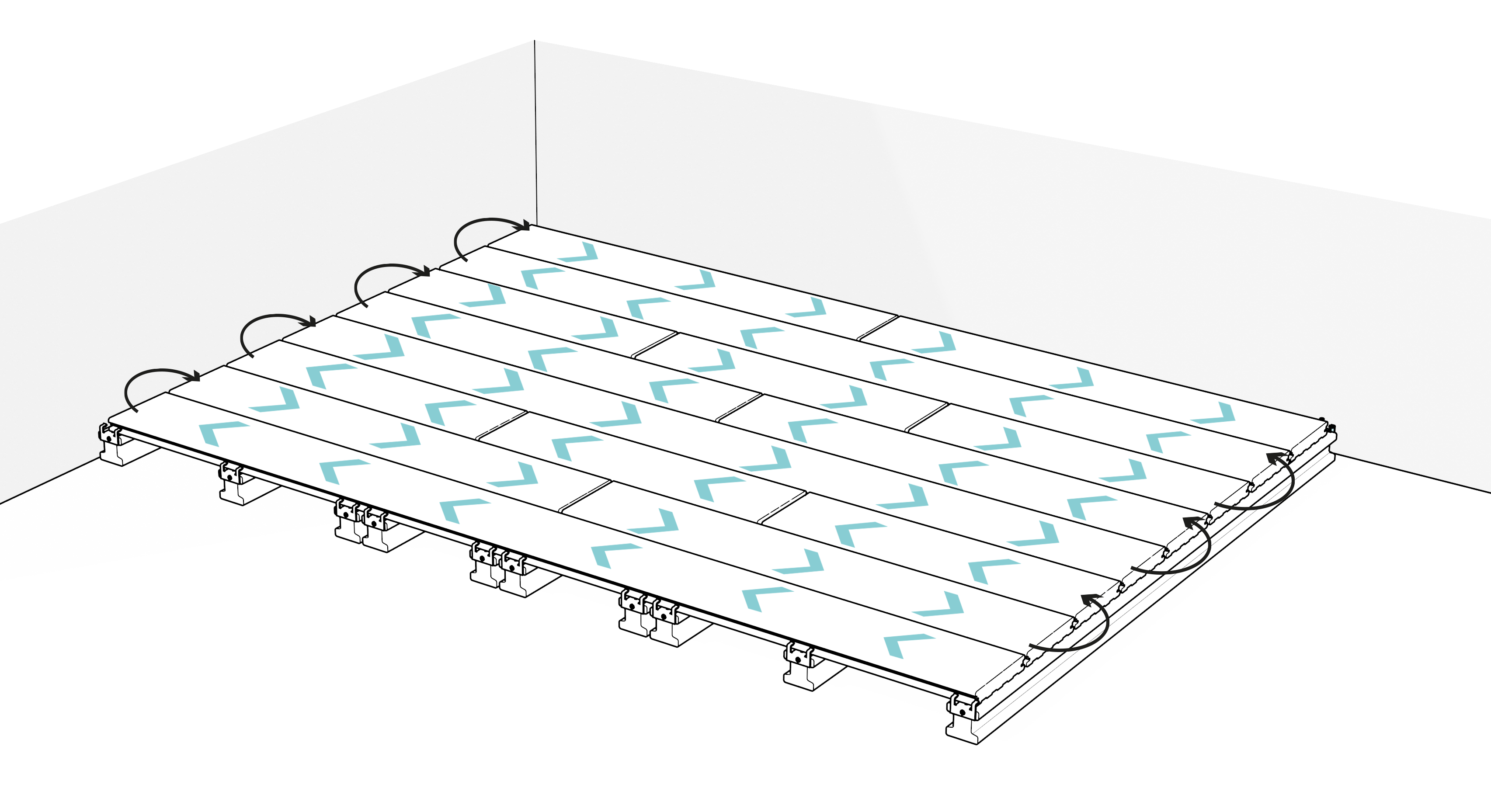 Tip 2:
Alternate the direction in which the boards are laid.
Image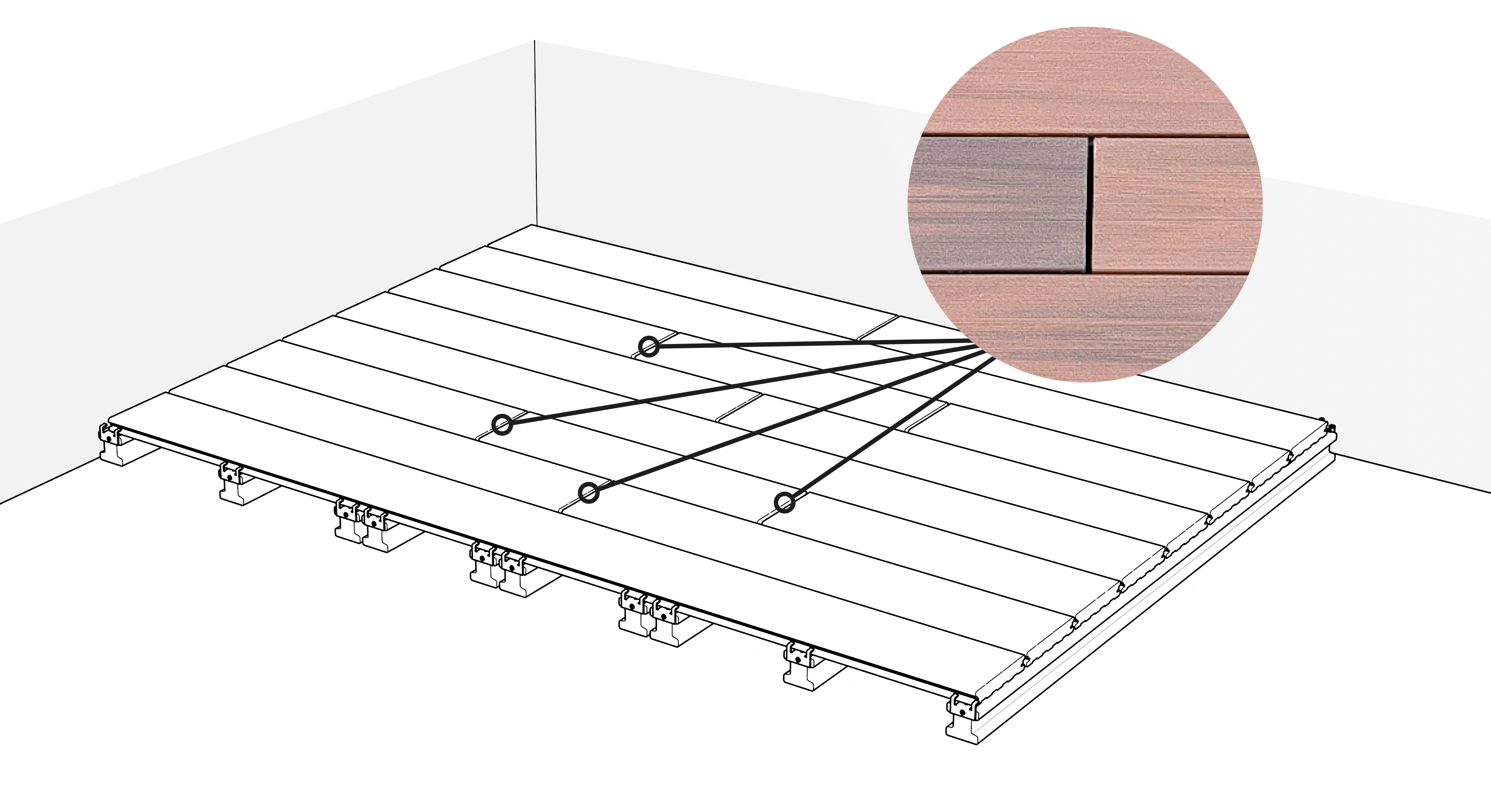 Tip 3:
Place the ends of boards of contrasting colours end to end (join darker boards with lighter ones).
Suitable for all types of use
Residential
Public facilities
Outdoor kitchens, including in sheltered or semi-sheltered areas
Decking and swimming pool decks
Accessories for use with Atmosphere deck boards 
Our composite Atmosphere deck board is compatible with all our installation and finishing accessories (including lighting options). 
This selection of accessories facilitates your composite decking installation, and lets you customise your creation with details that make all the difference!