made in France & Germany
Product guaranteed
Respect for the environment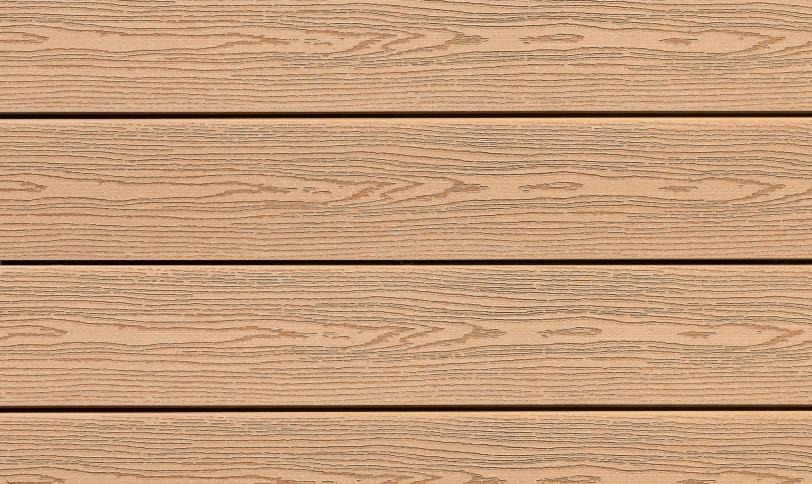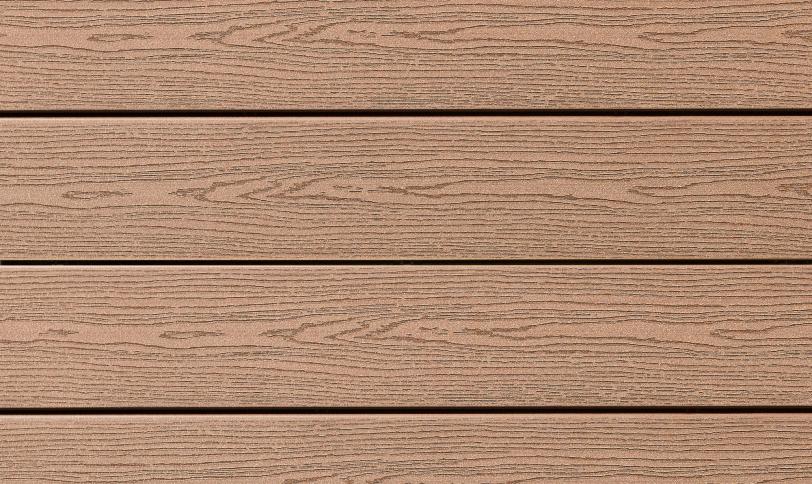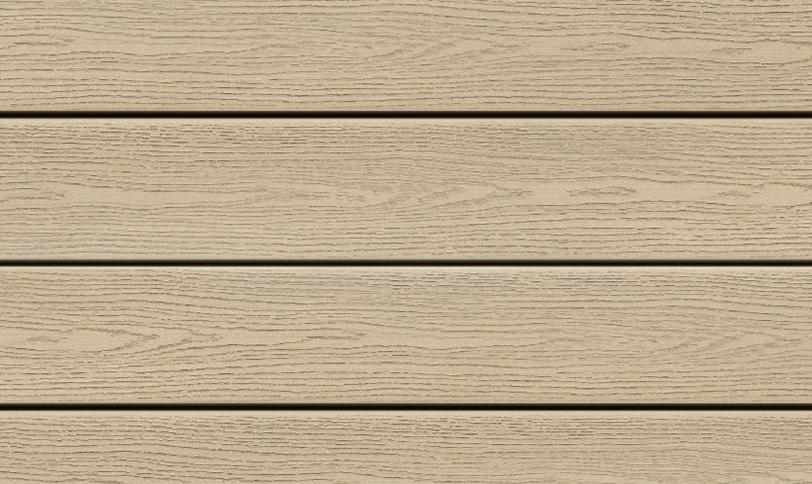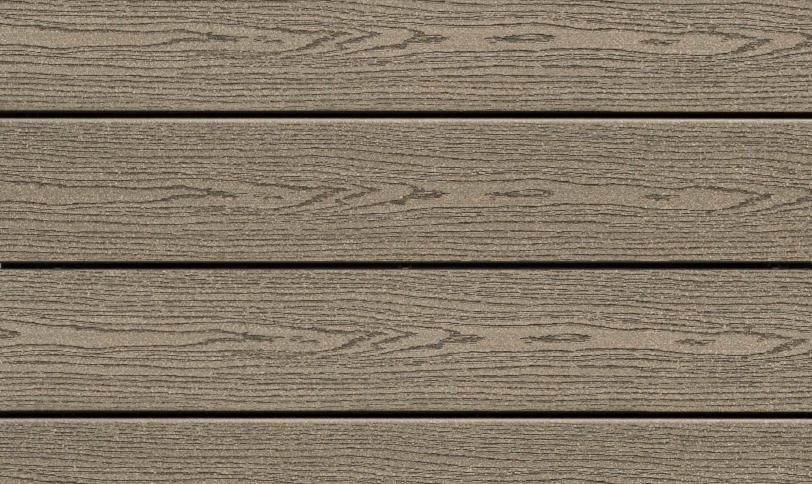 Colors
Dimensions
138 (w) x 23 (d) x 4000 (l) mm
180 (w) x 23 (d) x 4000 (l) mm
+ Points
The spirit of wood without constraints
The textured look fades and quickly becomes very natural
Does not fade to grey like solid wood
Resistant to pool treatments
Image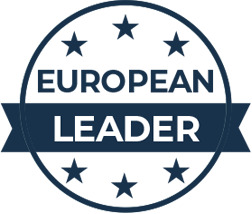 Image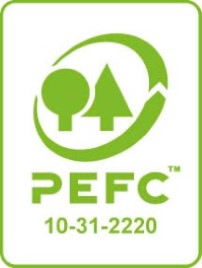 Image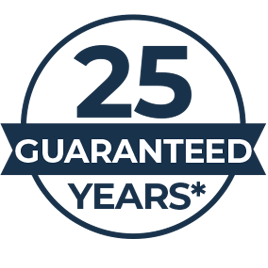 Authentic: natural wood feel & style 
You will love the authentic, on-trend finish of the embossed wood composite deck board, resembling the veined pattern of wood grain. Its surface finish develops a patina and fades over time, giving an increasingly natural, smooth appearance with the passing seasons.
It also upholds Silvadec's commitments on wood composite deck boards: splinter-free, easy to maintain, no treatment required, and excellent grip! It is the ideal deck board to include in your outdoor design. It is perfectly suited to your swimming and relaxation spaces.
Image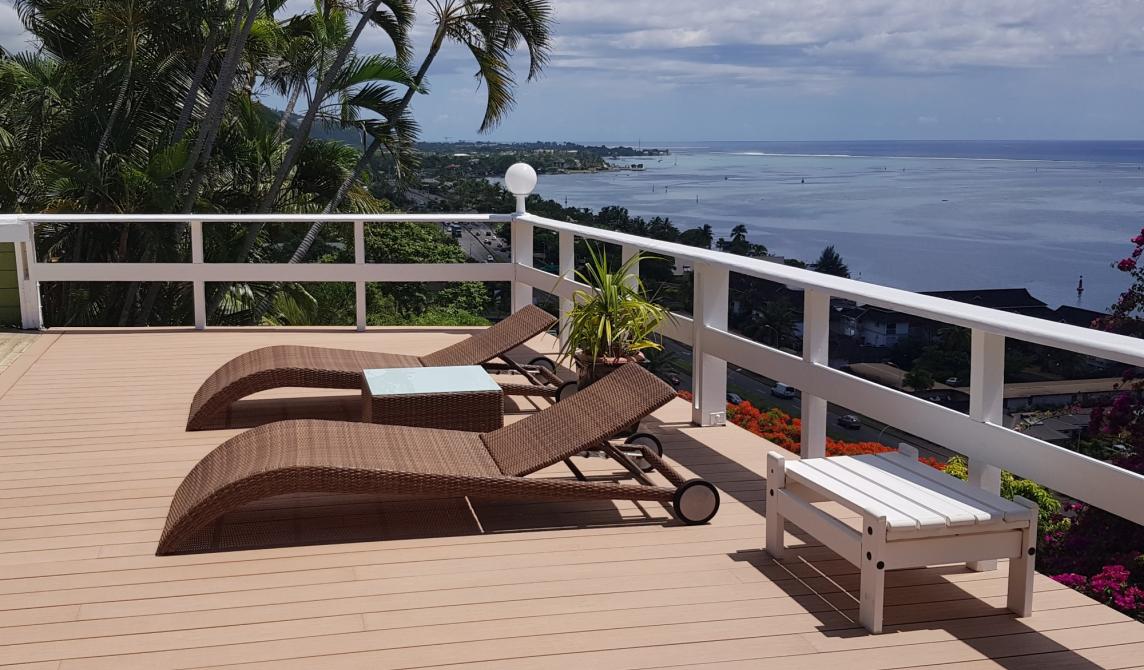 Image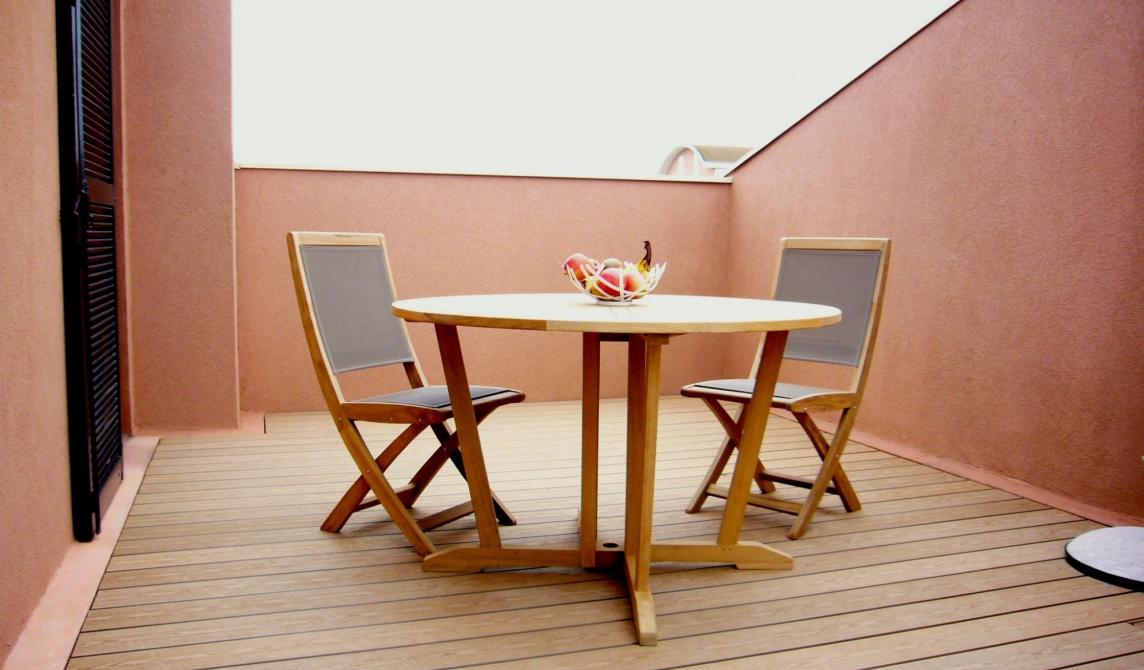 Image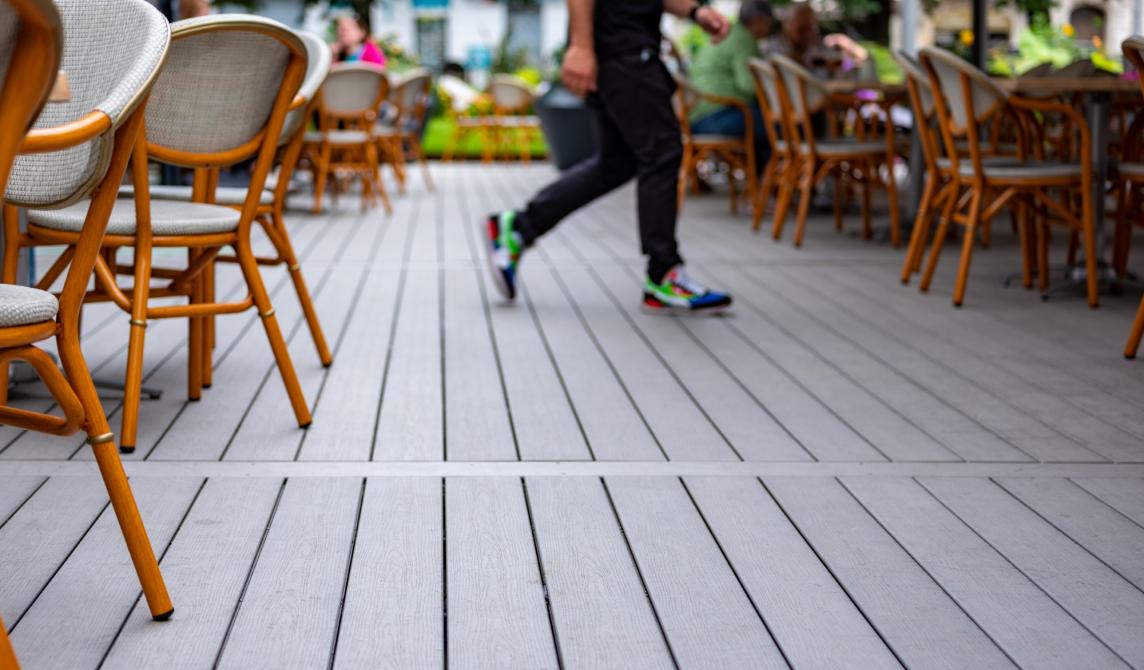 Image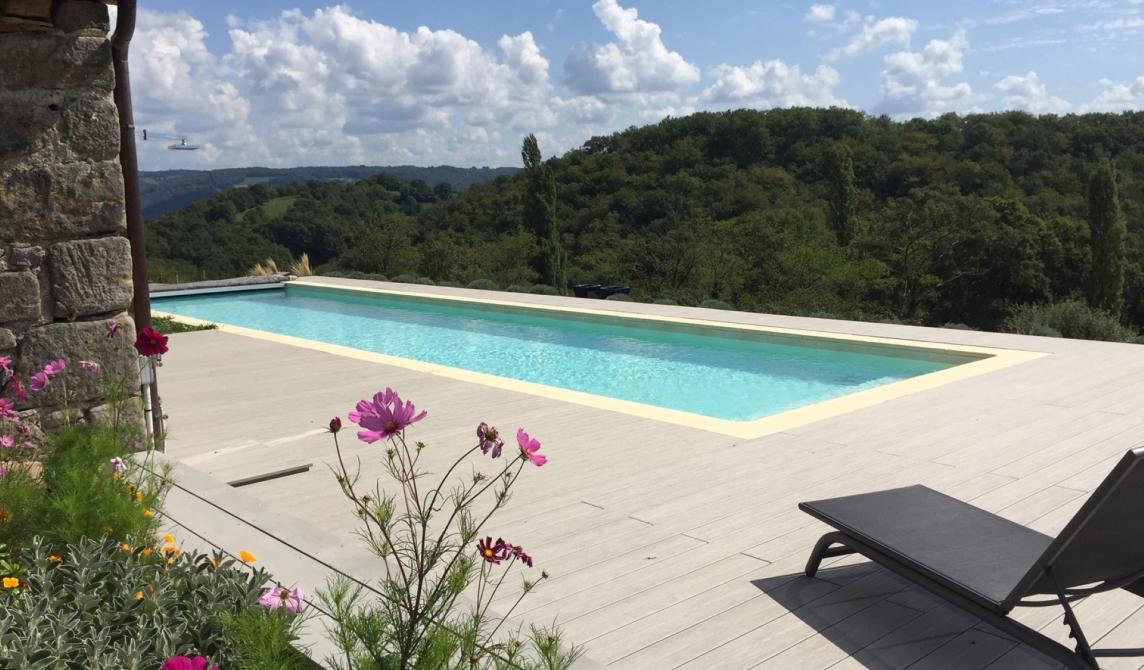 Image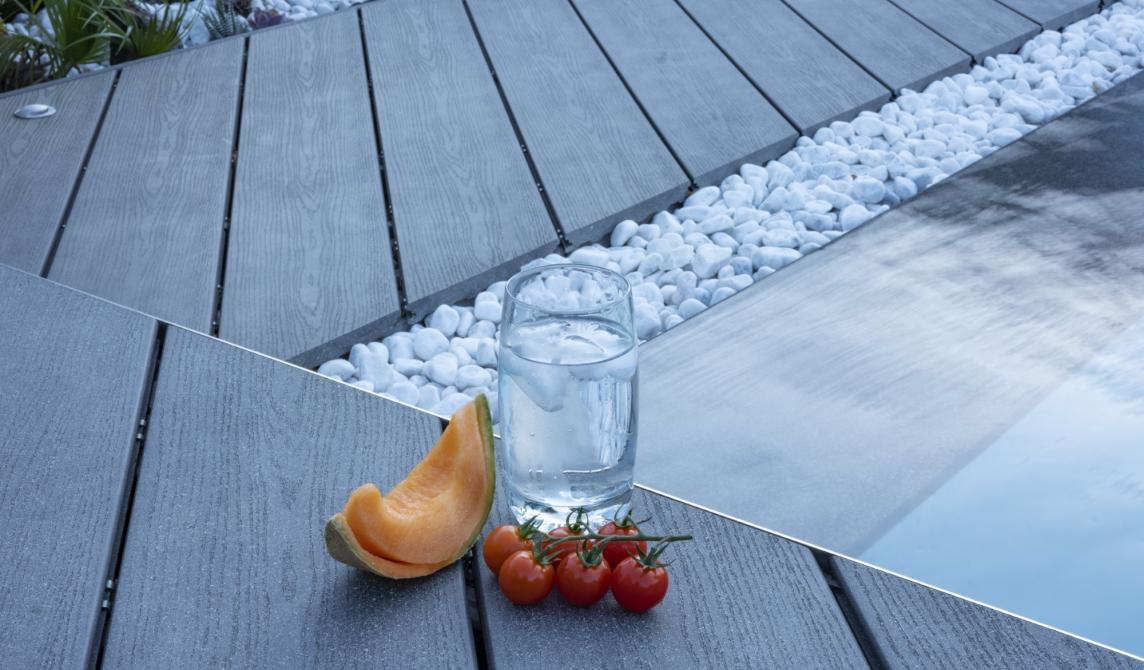 Image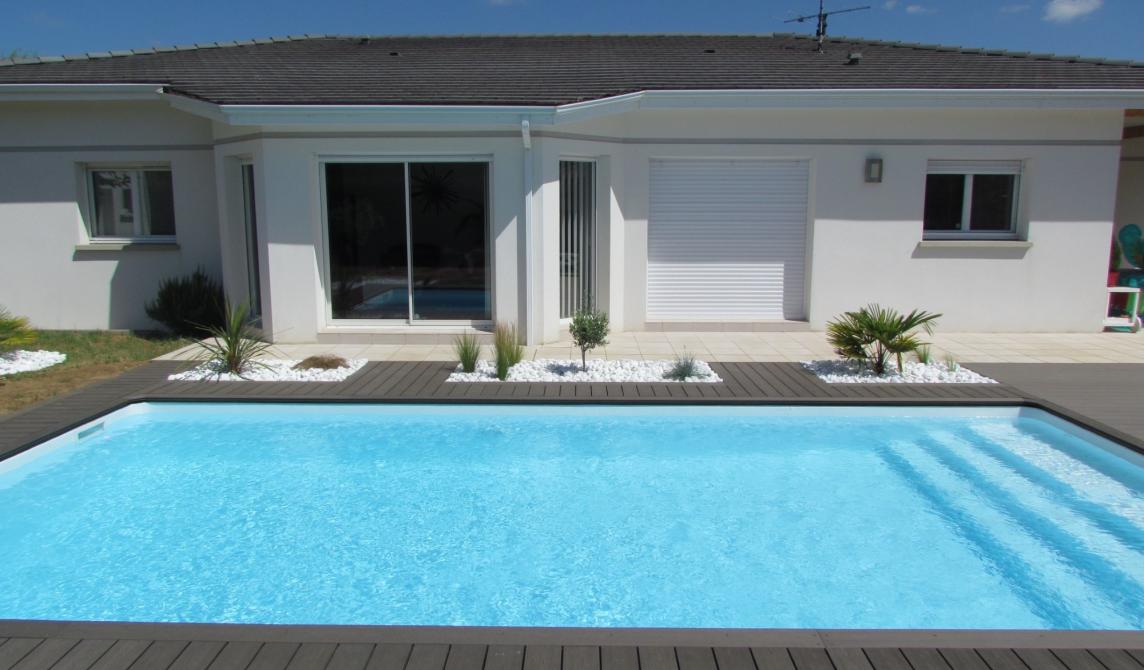 Image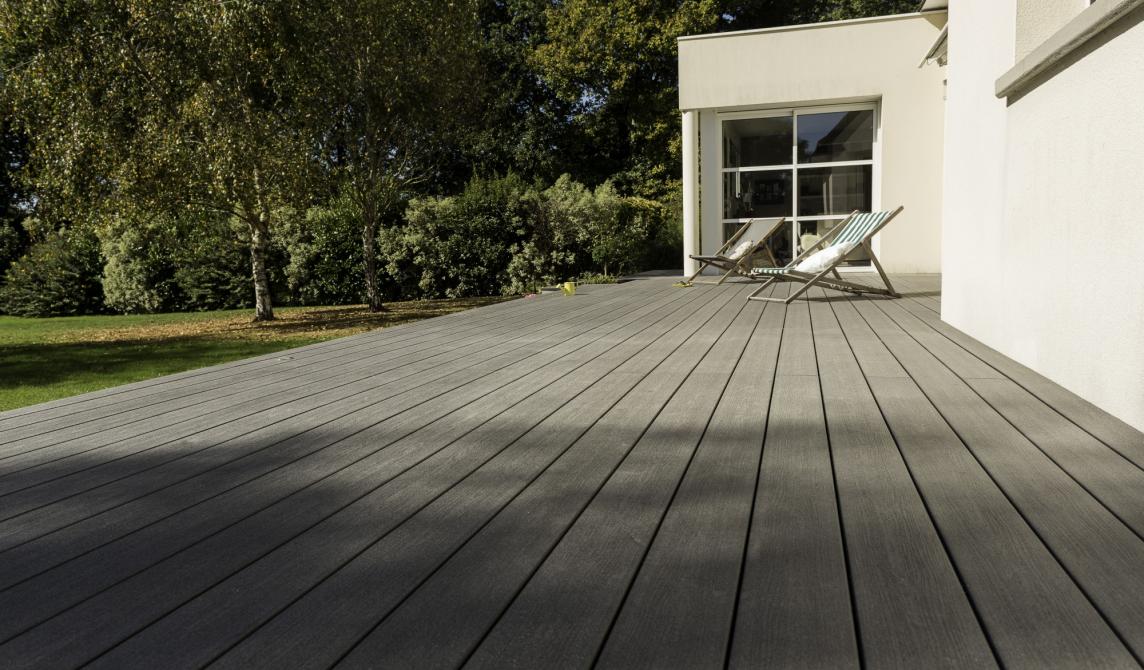 The + points of Elegance wood composite deck boards, embossed finish 
Wood feel: as modifiable as wood 
Our embossed board is a solid composite deck board (not hollow core). It can therefore be worked as if it were a deck board made of wood; let your desires do the talking as you devise your outdoor space!
The "wood" experience is heightened by the embossed design of the deck boards' surface. This finish will become even more natural and smooth over time.
Trying to find out which wood composite deck board is right for you? Why not visit our info library?
Image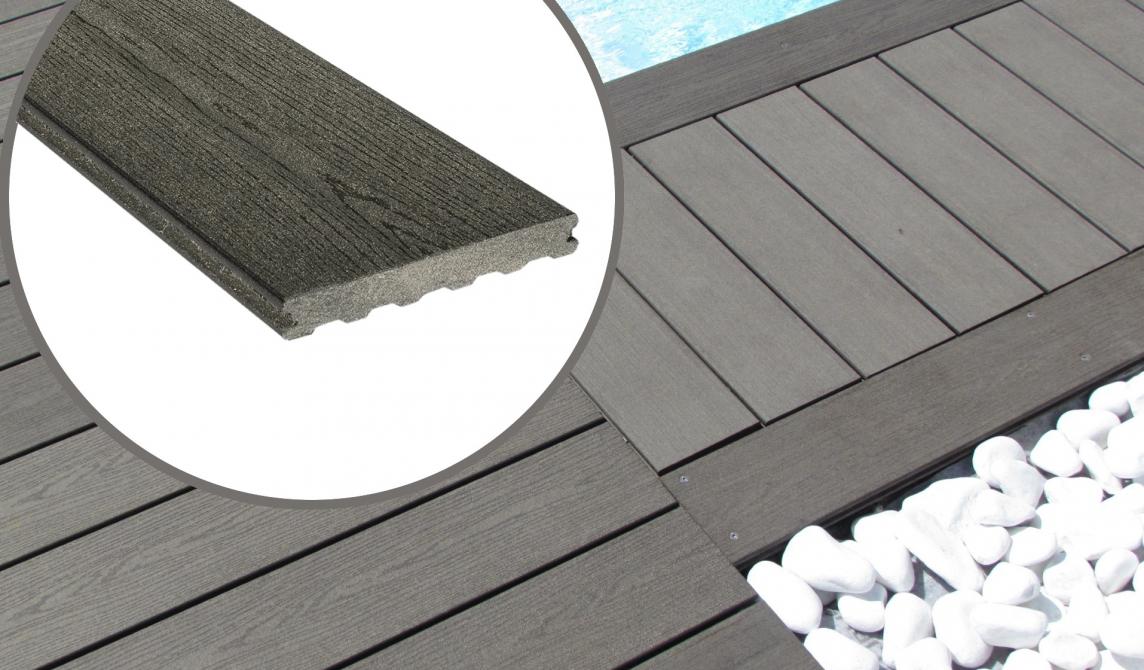 A pool deck made of splinter-free wood
Are you looking for a deck board to install as your swimming pool surround? The embossed Elegance board is perfect for this use.  Due to its soft finish, it feels particularly pleasant under bare feet. Our Elegance deck boards are highly slip-resistant under bare feet. As they do not splinter, they are comfortable to use barefoot. They are not affected by chlorine, salt or generic swimming pool cleaning products. For pool decks, we advise you to lean towards lighter colours, which feel all the more pleasant under bare feet as their temperature in the sun is no higher than that of exotic wood.   
Decking that is easy to maintain and comfortable to use 
Our wood composite boards dress up your decking, paths and swimming pool decks. These composite boards offer the advantage of being rot-resistant and durable, without treatment. Your decking just needs cleaning, at least once a year, to keep it in good condition. Cleaning simply calls for standard household items and products (a long-handled broom and soapy water). 
Deck board comprising two thirds wood
A bronzing phenomenon, entirely natural and temporary, will cause the Elegance boards to turn yellow when first exposed to UV rays. After a few weeks outdoors exposed to UV and rain, they return to almost their original colour.
Accessories for use with the embossed Elegance deck board
Our embossed Elegance deck board is compatible with all our installation and finishing accessories (including lighting options). 
This selection of accessories facilitates your composite decking installation, and lets you customise your creation with details that make all the difference!