made in France & Germany
Product guaranteed
Respect for the environment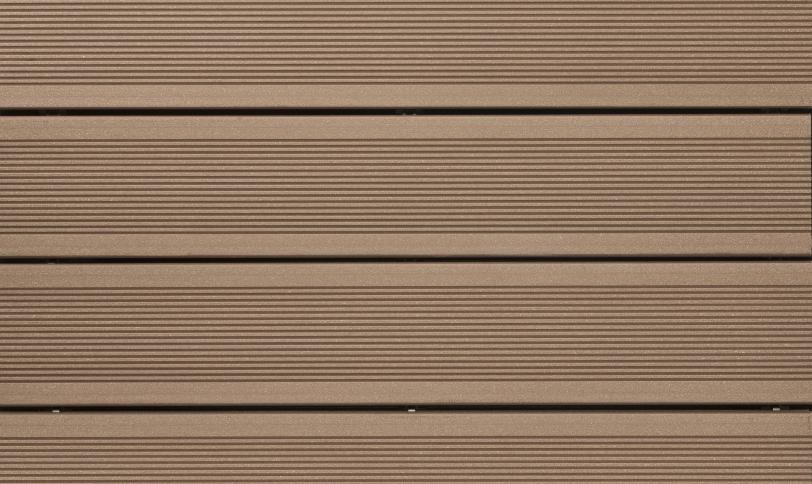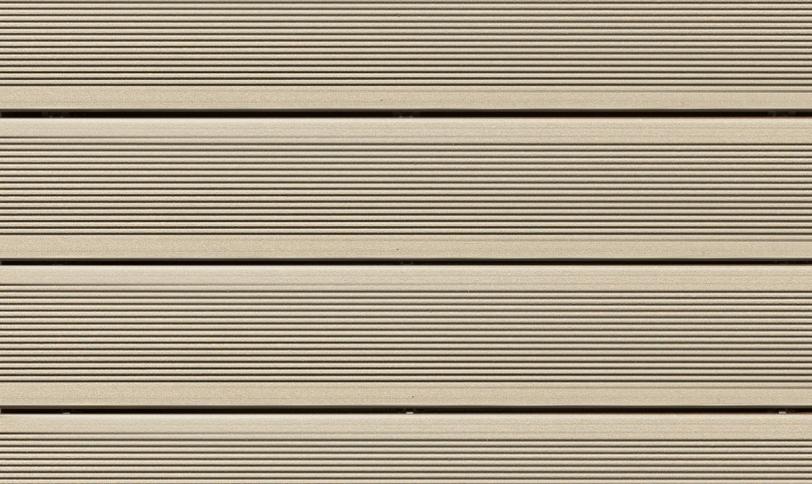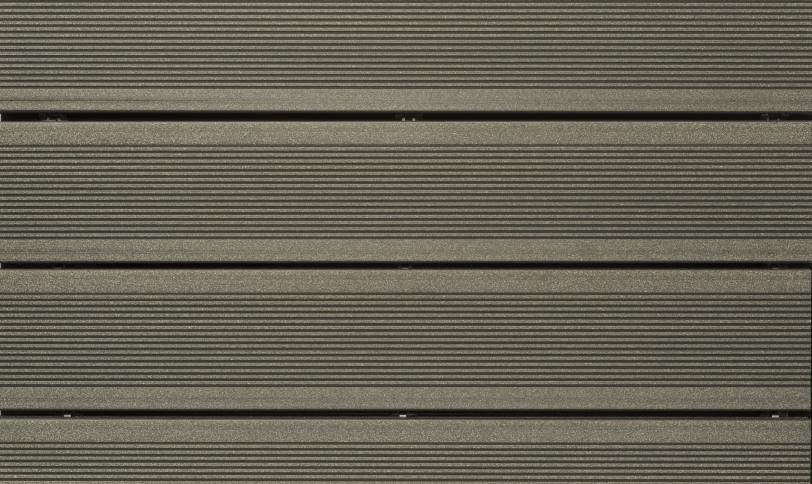 Colors
Dimensions
138 (w) x 23 (d) x 4000 (l) mm
180 (w) x 23 (d) x 4000 (l) mm
+ Points
Good slip resistance and resistance to everyday impacts
Does not fade to grey like solid wood
Image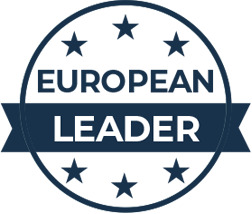 Image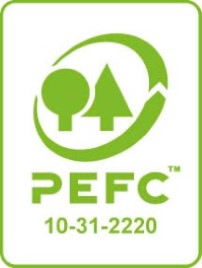 Image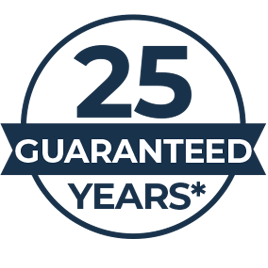 Timeless design 
With its timeless grooved surface and invisible fastenings, the grooved Elegance deck board in wood composite is the quintessential model. It bestows an authentic appeal on your wood composite decking. 
With this solid deck board you can let your imagination run free, and create decking with curves or a diverse range of cut shapes.
Want to shift up a gear and free your creativity? Mix the colours, widths or finishes offered by Silvadec's Elegance composite deck boards!
Image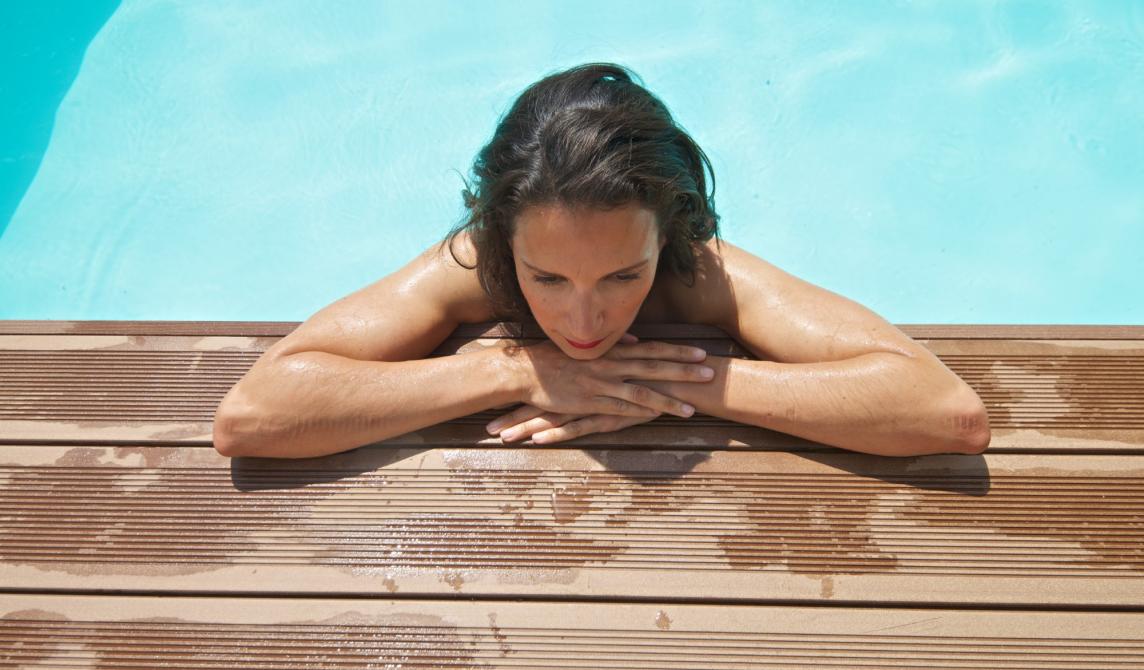 Image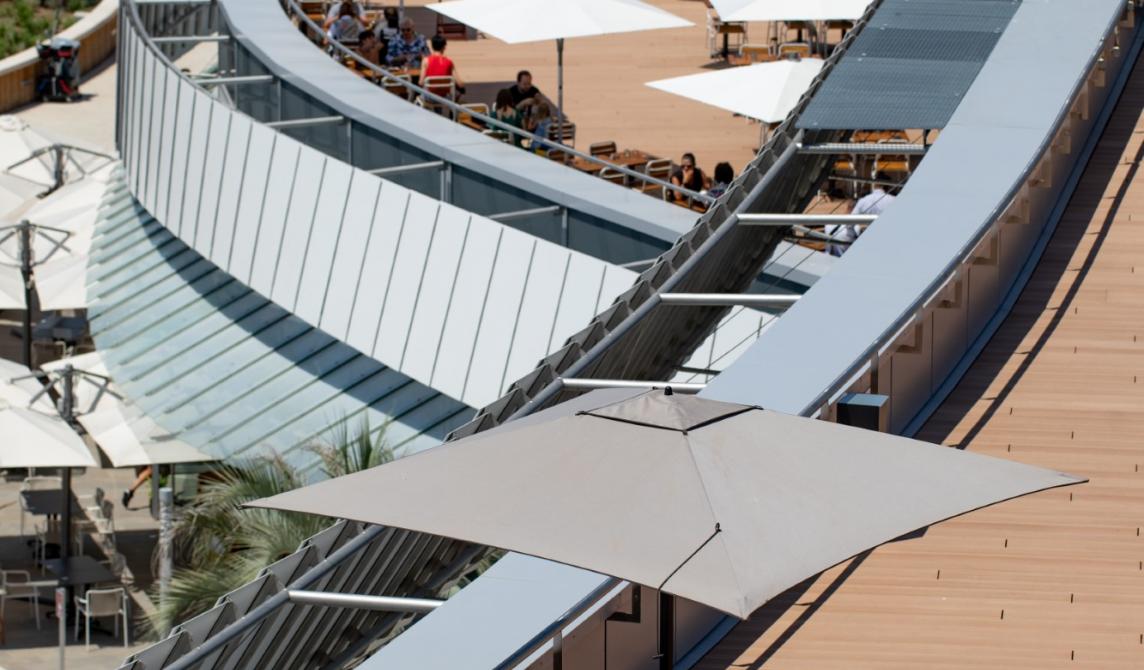 Image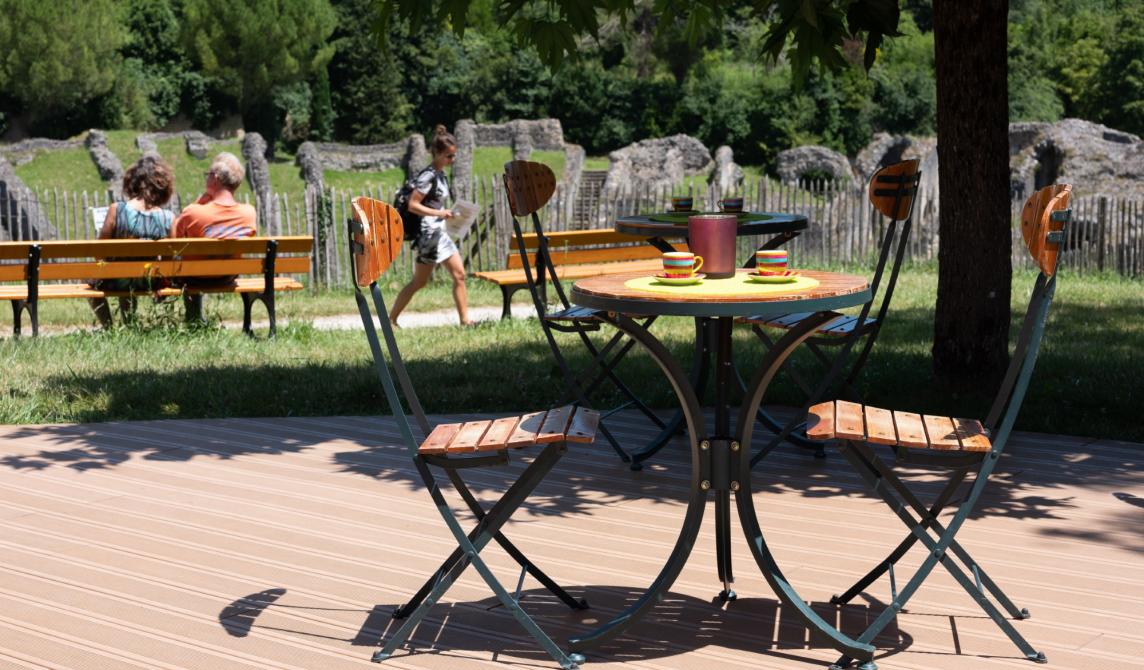 Image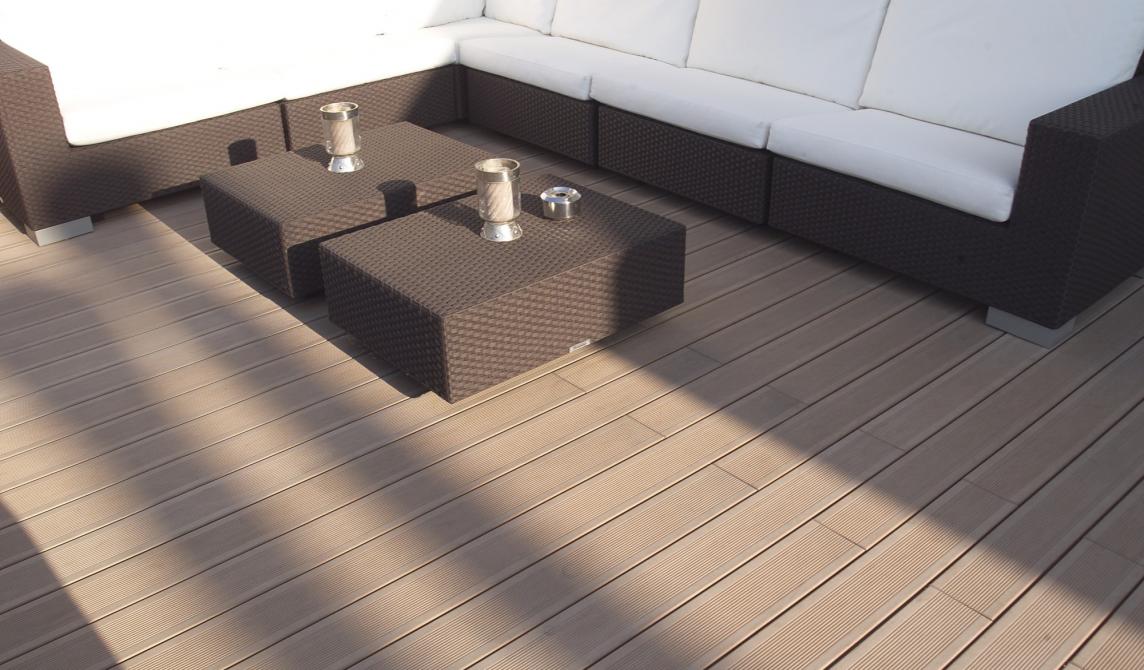 Image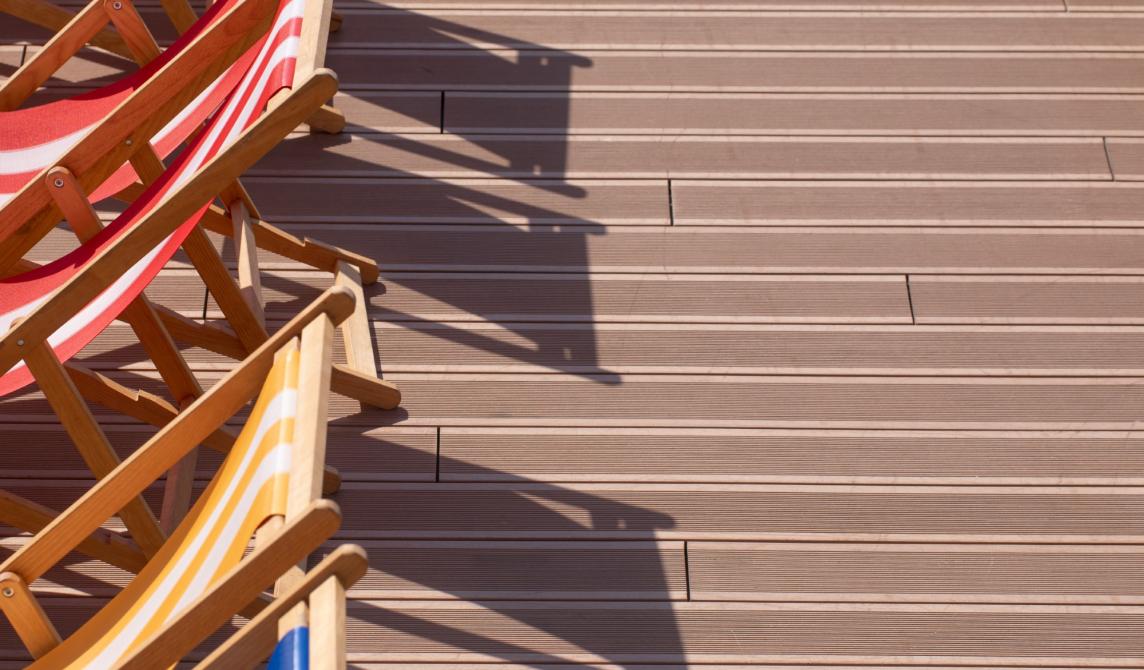 Image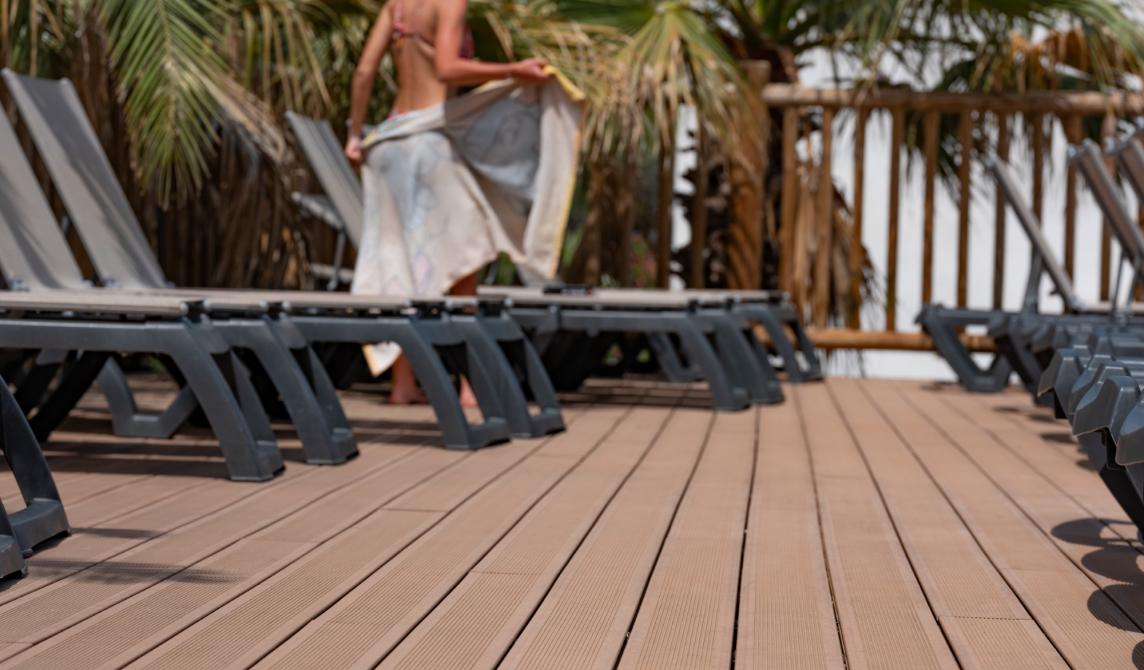 Image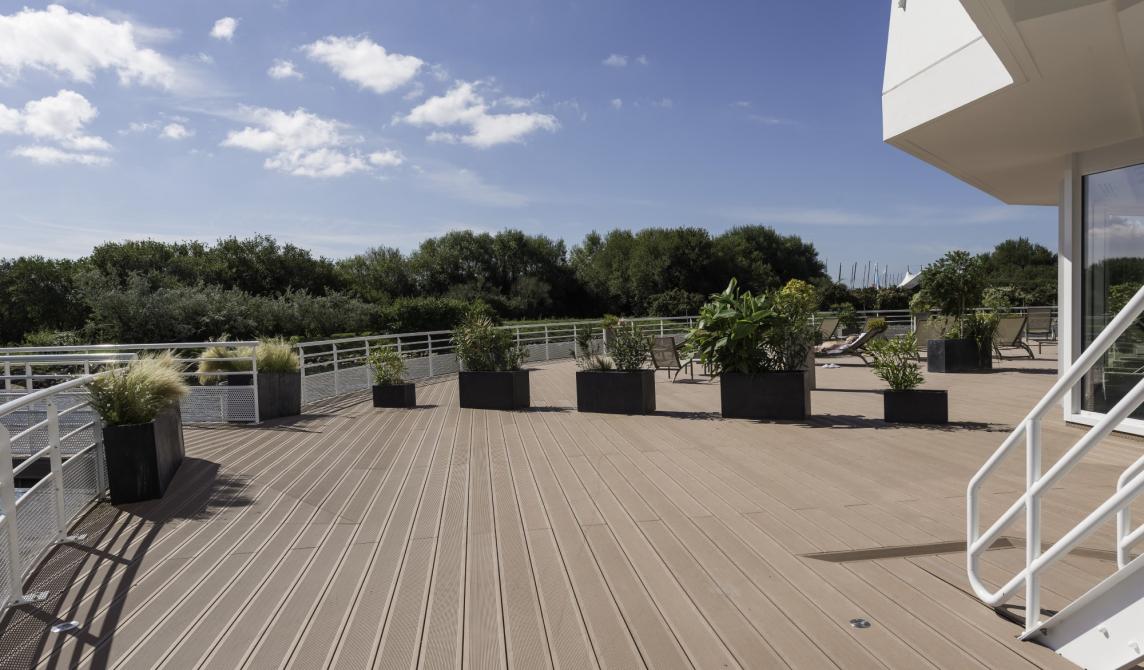 Image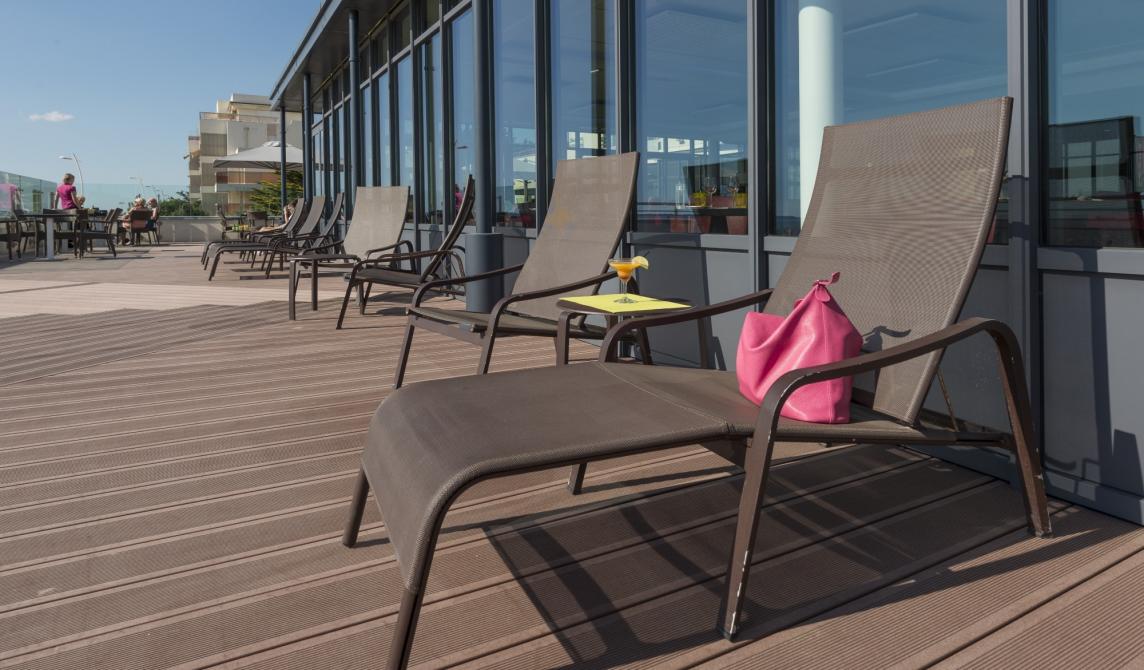 Image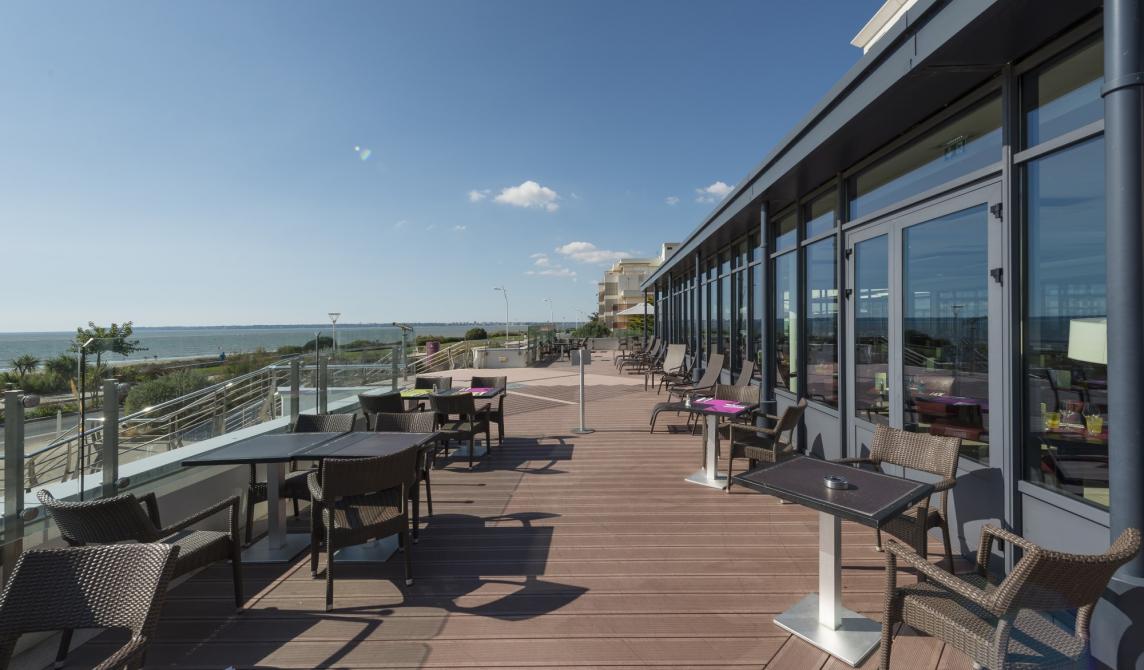 Image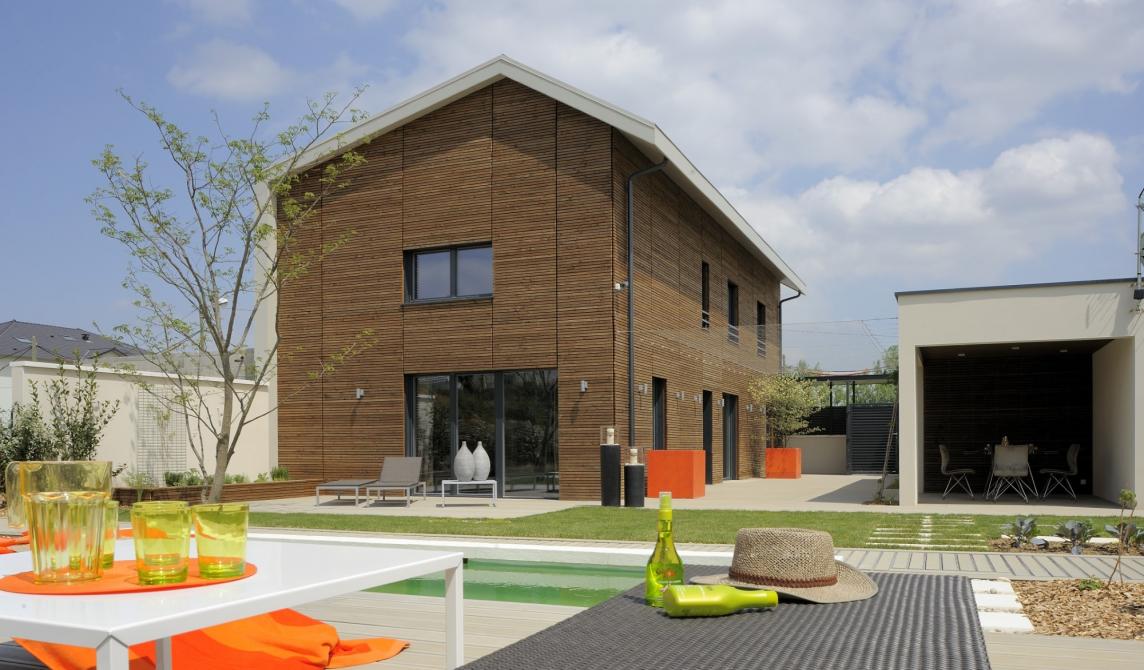 Image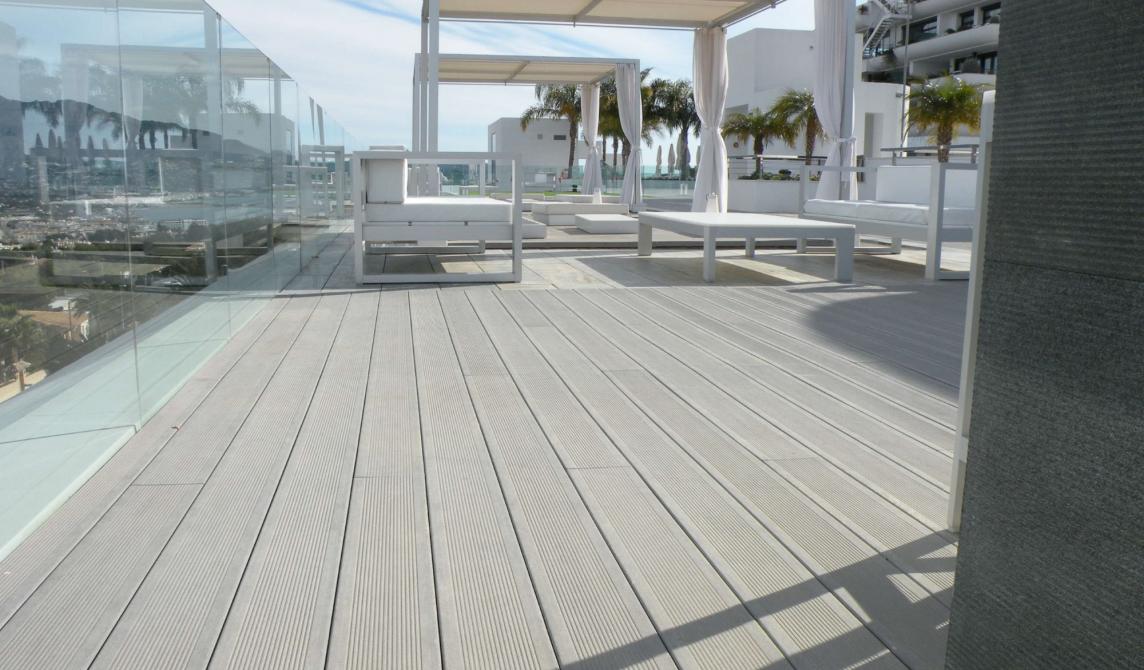 Image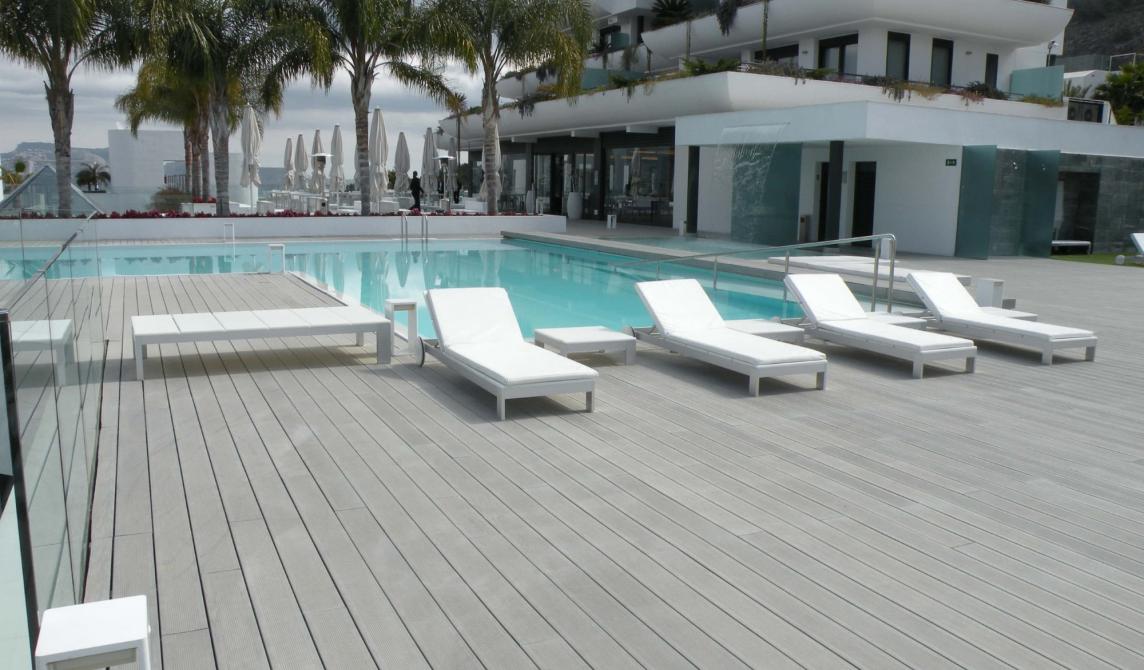 Image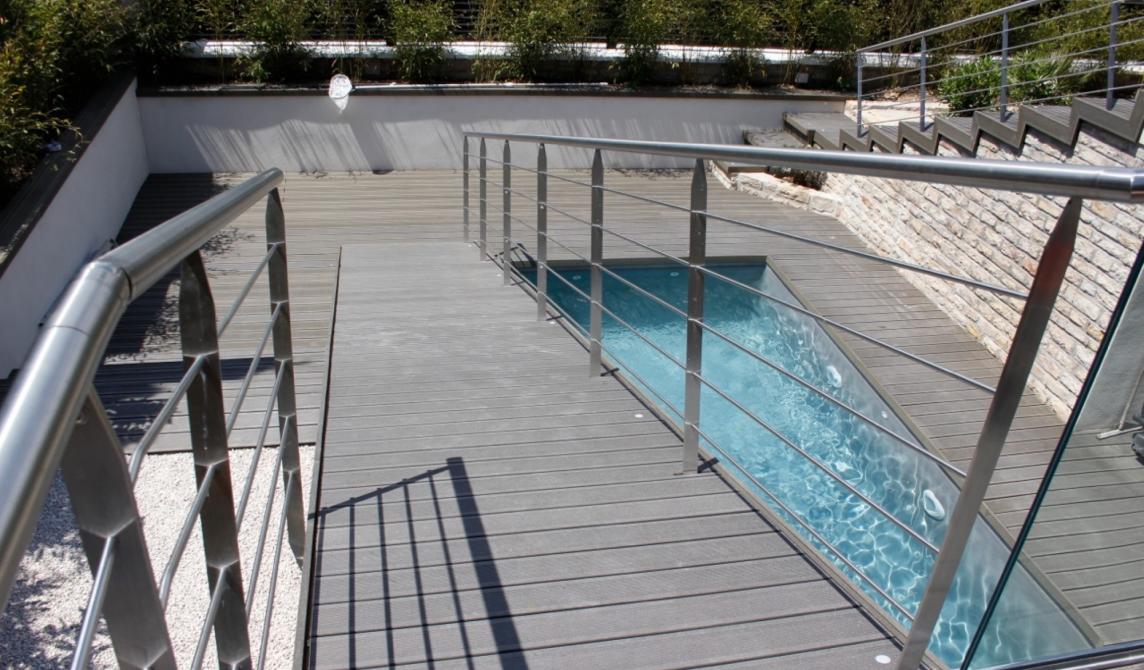 Image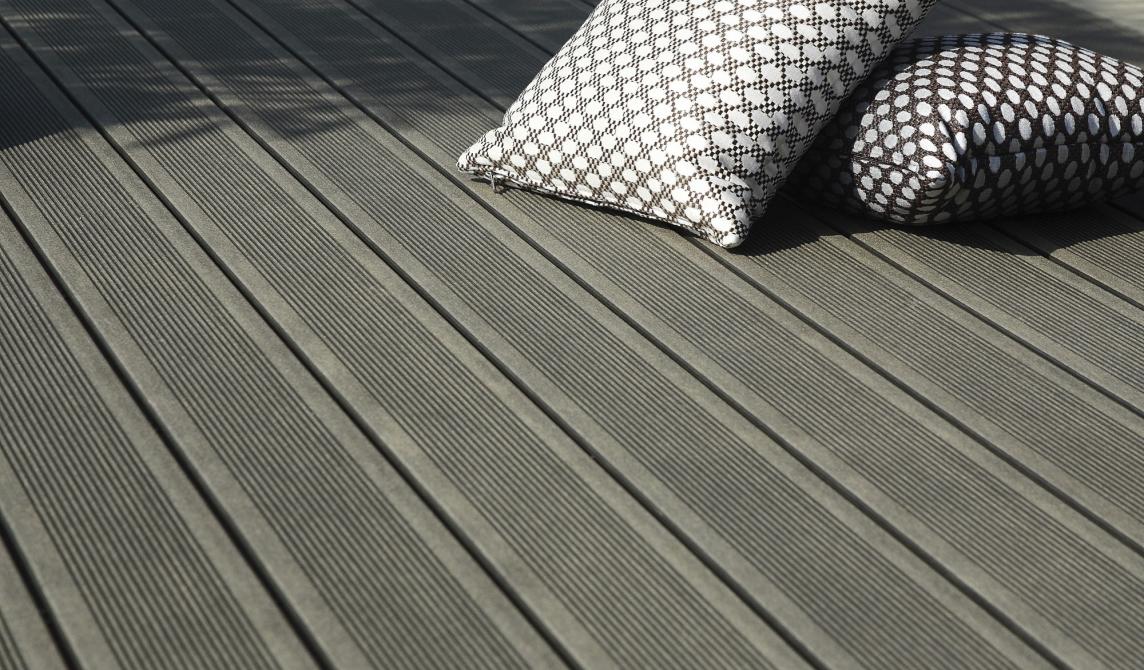 The + points of Elegance wood composite deck boards, grooved finish 
A safe bet: enduring aesthetic appeal and very good slip resistance!
Our grooved Elegance deck board combines all the qualities expected of a wood composite decking in typical use: it provides very good slip resistance, whether used barefoot or with shoes on.
Do you move your table and chairs and turn your sun loungers, daily? No problem. With its grooved finish, the board copes well with the tests of time. The grooved Elegance deck board is the result of a manufacturing process using mono-extrusion, in which the board is dyed in its mass. This solid wood composite deck board is as easy to work as solid wood; it can be sanded if scratched, and even planed or drilled if necessary. Have you noticed marks on your decking, from impacts or furniture? By sanding gradually in the direction of the board, you will easily restore an attractive surface appearance. 
Suitable for residential areas and facilities open to the public 
Choose grooved Elegance deck boards when creating your wood composite decking, access ways or paths.
They are also intended for use in public areas for pedestrian use, or other public facilities, e.g. wood composite decking, outdoor dining areas belonging to cafés and restaurants, paths, poolside spaces or marina jetties. They are suitable for these kinds of walkway that receive heavy footfall. 
Easy to maintain, without treatment 
This composite deck board offers the advantage of being rot-resistant and durable, without treatment. Your decking just needs cleaning, at least once a year, to keep it in good condition. Cleaning simply calls for standard household items and products (a long-handled broom and soapy water). 
Deck board comprising two thirds wood
A bronzing phenomenon , entirely natural and temporary, will cause the Elegance deck boards to turn yellow when first exposed to UV rays. After a few weeks outdoors exposed to UV and rain, they return to almost their original colour.
Trying to find out which wood composite deck board is right for you? Why not visit our info library?
Accessories for use with the grooved Elegance wood composite deck board
Our grooved Elegance deck board is compatible with all our installation and finishing accessories (including lighting options). 
This selection of accessories facilitates your wood composite decking installation, and lets you customise your creation with details that make all the difference!