Discover our many options for customising your decking components
We guarantee a fast, functional fitting that looks fabulous.
THE + POINTS
Comprehensive, practical range
Installation accessories to make the process easy
Finishing accessories to make the decking look great
Image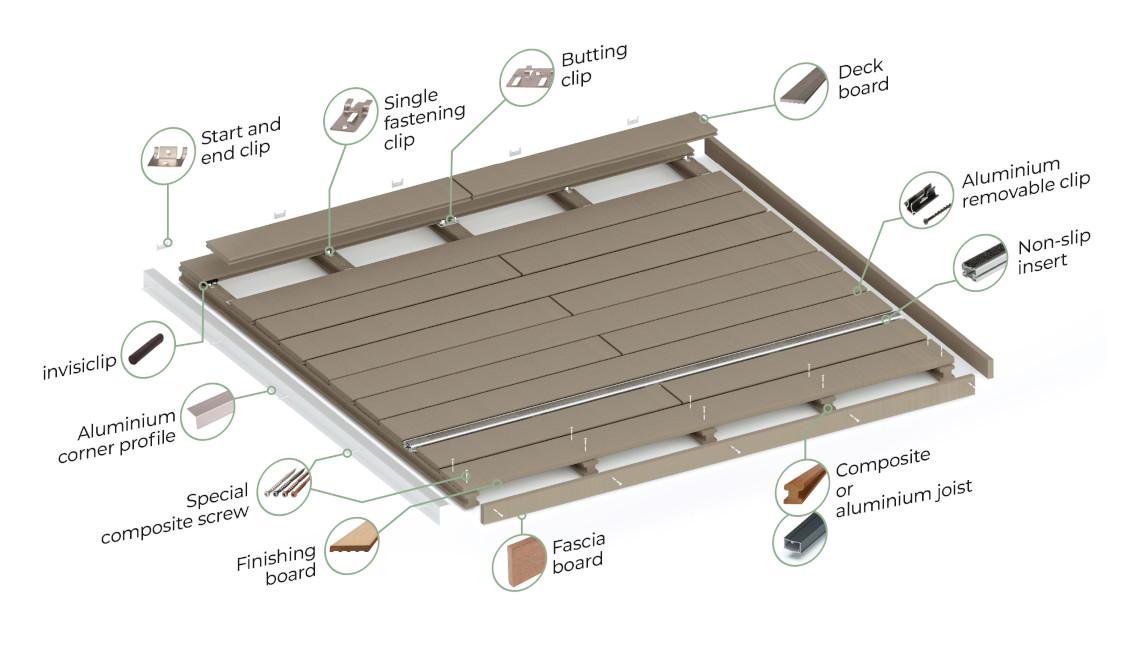 INSTALLATION ACCESSORIES
Collection of dedicated accessories to facilitate your decking installation.
Simply follow the installation instructions and you're all done – enjoy!
FINISHING ACCESSORIES
To ensure that a decking is even more attractive and well-made, optional finishing accessories can be added to the installation accessories. It's time to personalise your decking creation!