made in France & Germany
Product guaranteed
Respect for the environment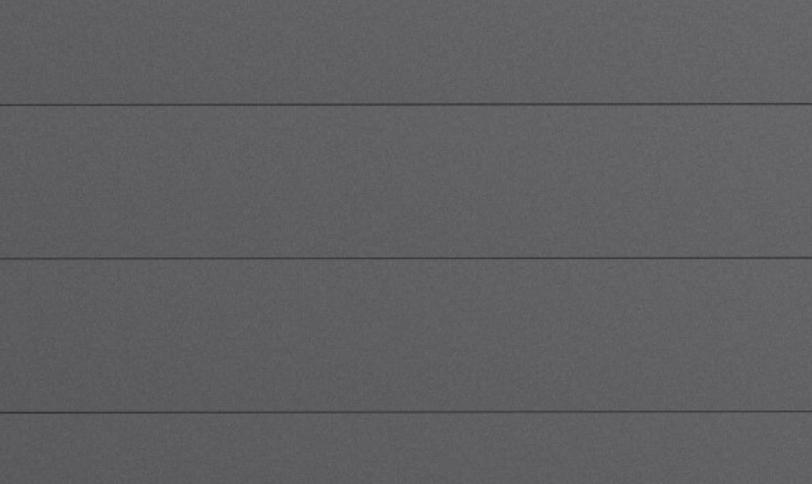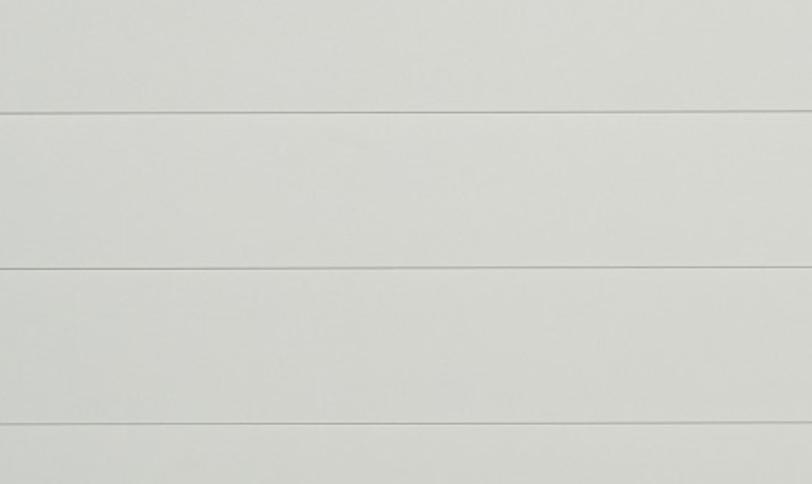 Colors
+ Points
Aluminium board with Qualicoat® label warranted for 10 years*.
Compatible with all fence accessories
Fencing to be mounted in solid or openwork panels thanks to the spacers
Count on a long-lasting fence in a modern style
All our aluminium products have received the Qualicoat® label, guaranteeing their quality and paintwork that will hold up over time.
We have chosen a sanded finish, for its aesthetic appeal and high resistance to scratches.
Our aluminium fencing board is a structural element. It enables you to make your outdoor spaces secure, with style. It is exceptionally easy to maintain, and offers many configuration options so you can give creativity a free hand, thanks to the range of colours available. Installed as either a "solid" or an "openworked" panel, the aluminium board combines brilliantly with all the deign panels and accessories in the Silvadec fence range.
Image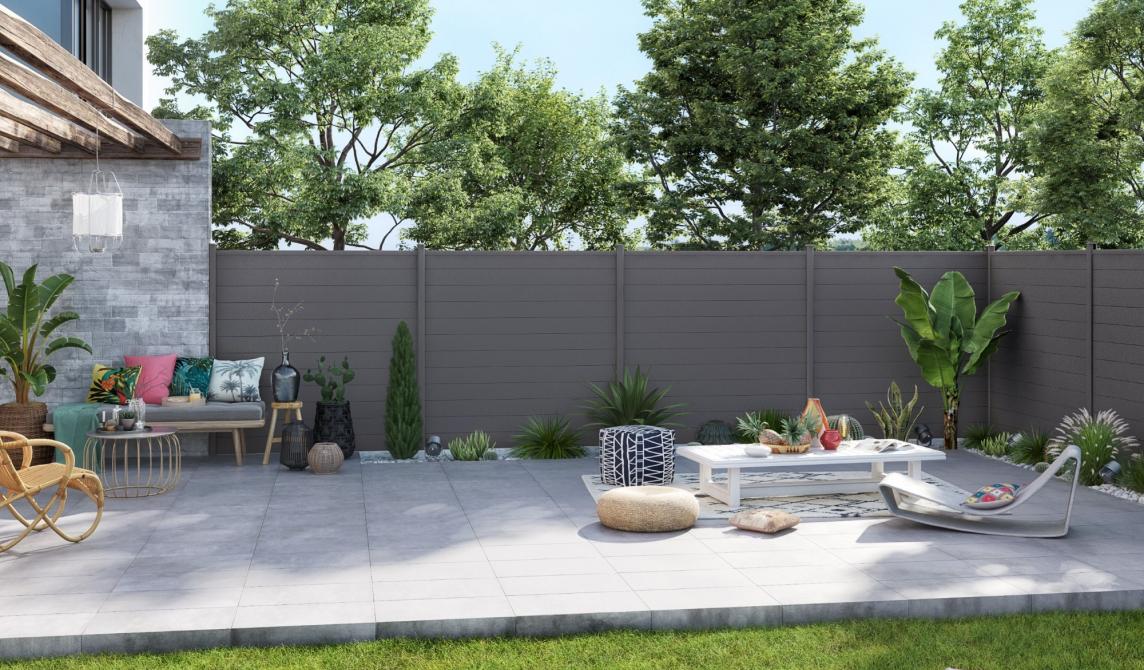 Image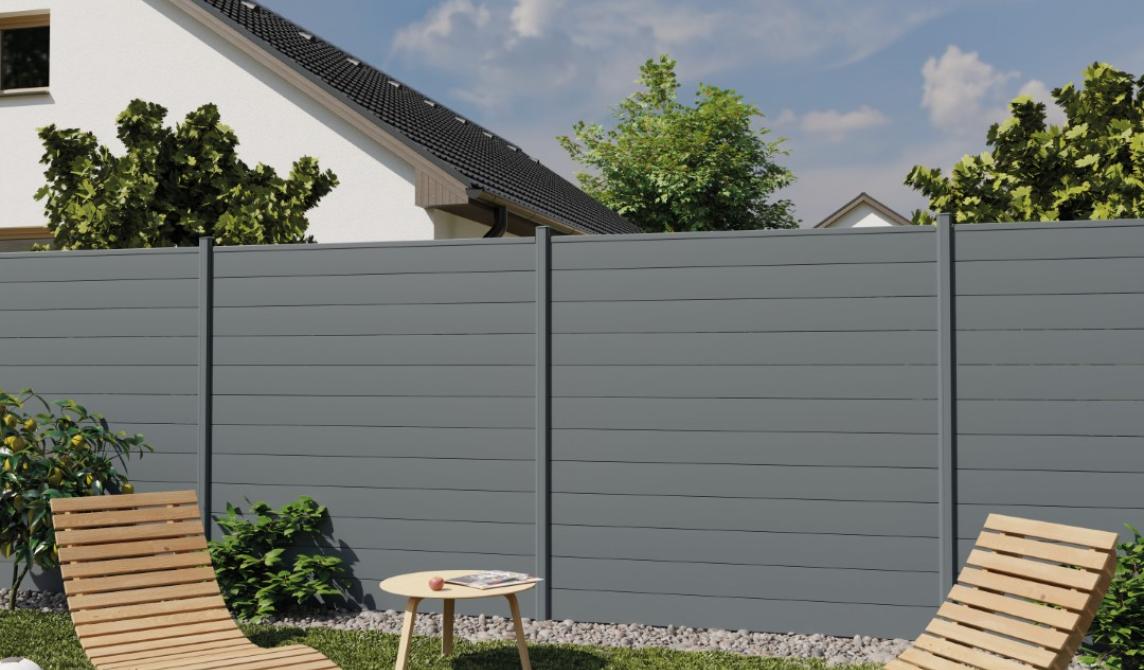 Image
Image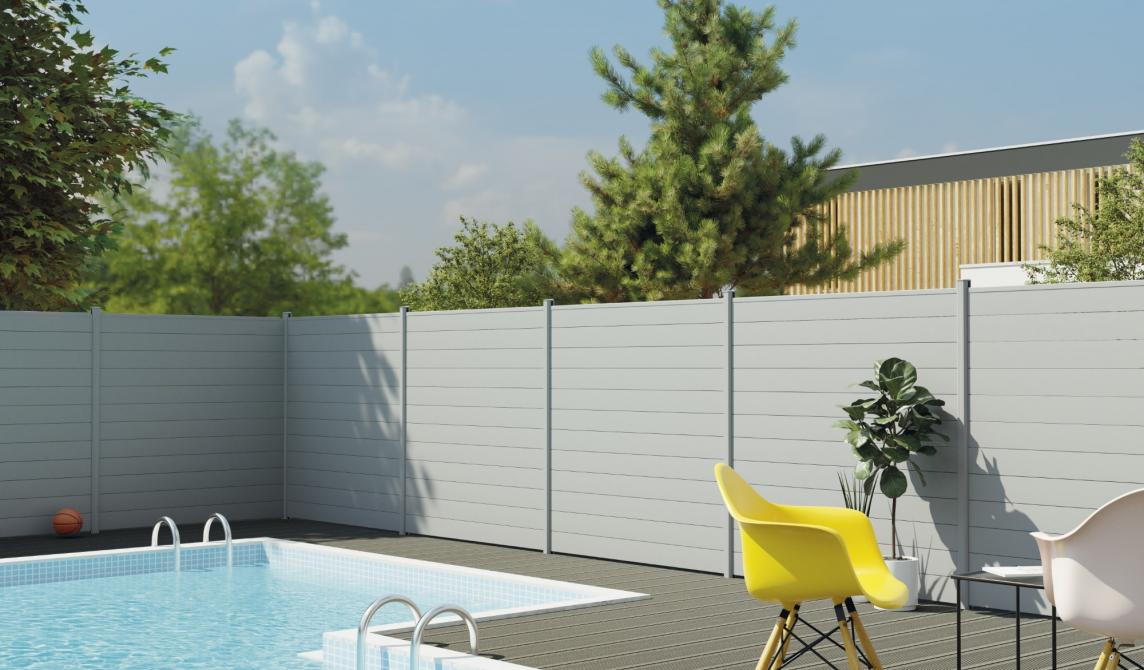 Image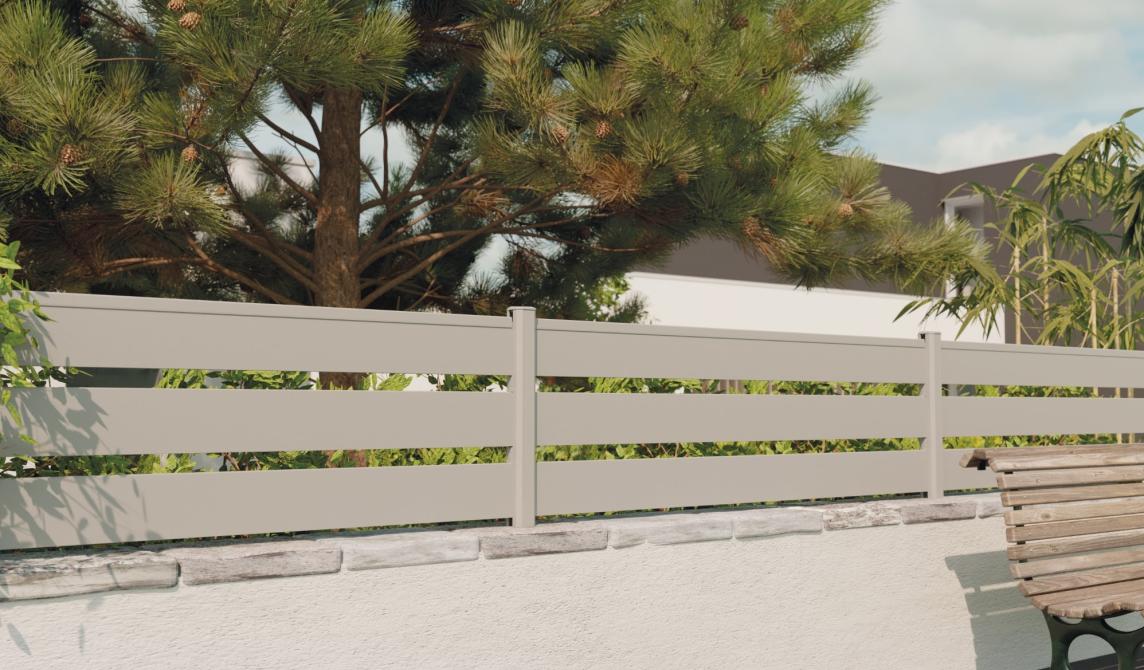 The + points of Aluminium fencing boards
The freedom to choose solid or openworked panels!
Whether used as a decorative fence, a fence on a dwarf wall, a privacy screen, a windbreak or simply a solid screen, our aluminium fences can serve a number of functions.
Aluminium panels can be used in "solid" or "openworked" versions using dividers, supplied separately. The dividers have a height of 15 mm; you can stack them to create your own custom fence. Create your fence as you wish, up to a height of 1.80 m.
Aluminium fence board with exceptional qualities: easy to maintain and built to last
The unique design of our fence board results from the expertise of our team of Research & Development engineers. Made of Qualicoat®-certified powder-coated aluminium, our fencing board is guaranteed for 10 years*. Choose from the three colours in the matt sanded-finish range: Anthracite Grey and Metal Grey.
Aluminium in a sanded finish offers improved resistance to impacts and scratches. It is easy to care for; we recommend simply sponge-washing it once a year.
Creative! Design a fence that combines composite and aluminium boards
Our wide range of accessories and design panels is compatible with both aluminium and composite fence boards. This offers you the freedom to combine composite and aluminium panels, enabling you to create different moods in your garden. Life is composite! Let your desires do the talking.
Accessories for use with Aluminium fence boards
The Qualicoat®-certified, powder-coated aluminium accessories in the matt sanded-finish range present an innovative and unique design. Designed in the same material as the fence board, they offer myriad options for customising your fences.