Customise your fence with our design panels made of powder-coated, Qualicoat®-certified aluminium , available in 2 colours: Anthracite Grey, Metal Grey.
Our fencing design panels: expand the possibilities
With design panels or filled panels (Gabion or Botanical options), discover real made-to-measure solutions to meet your landscaping needs and create modern fencing.
Our aluminium design panels can be inserted at any height on the fence, slotting easily between two composite fencing boards. One aluminium design panel is the same height as 2 composite boards.
Image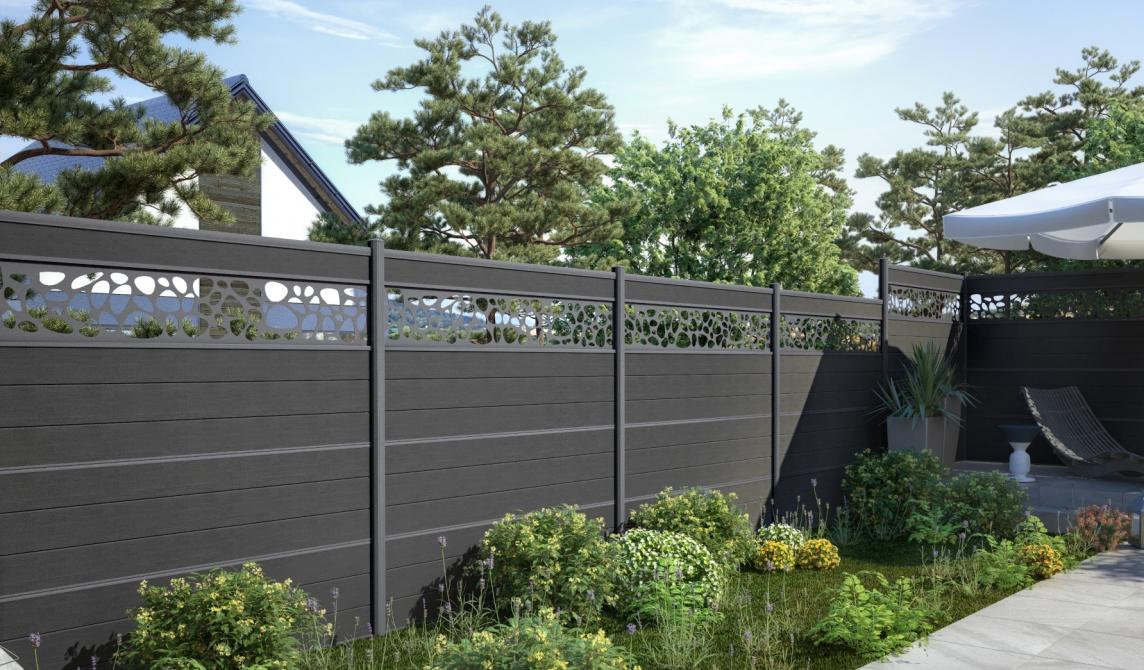 Image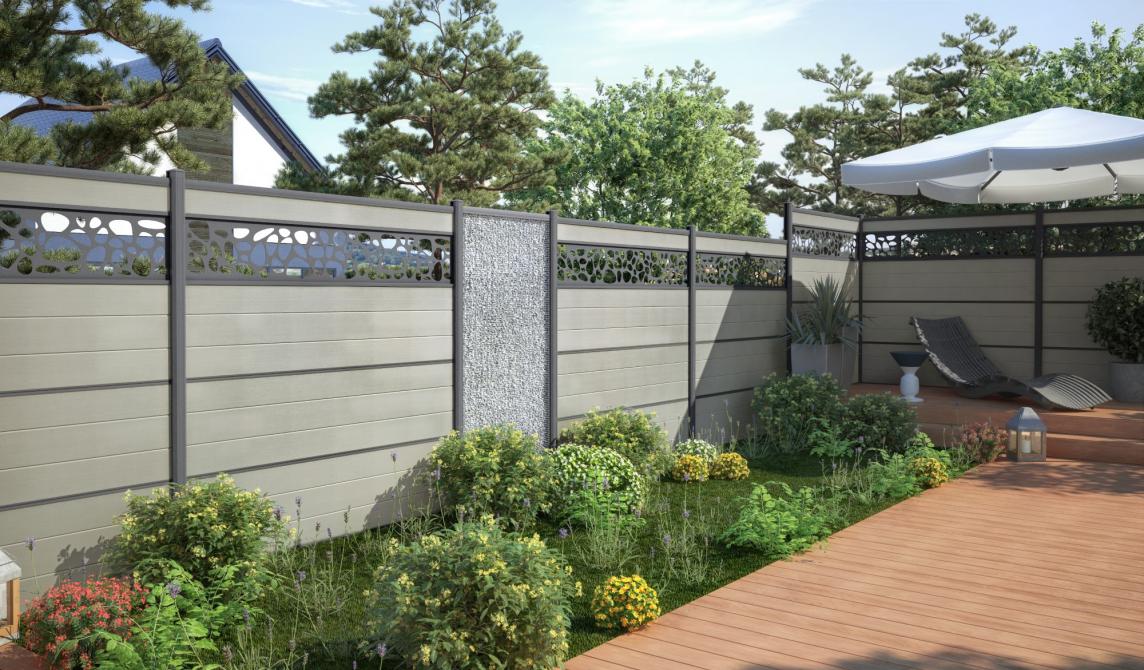 Image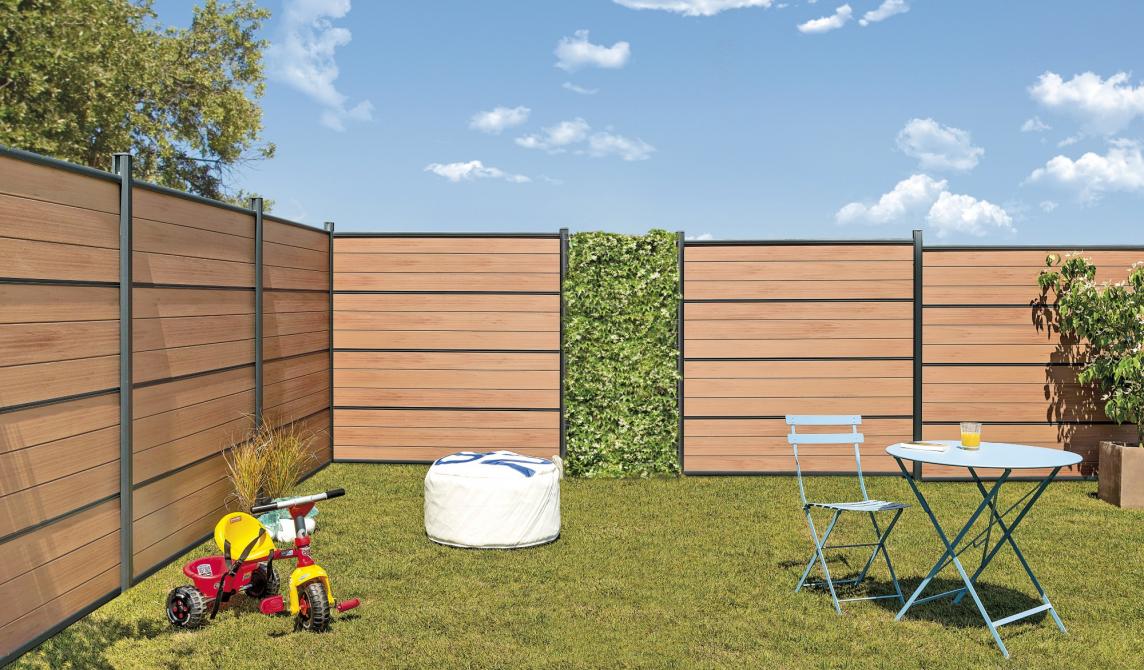 Image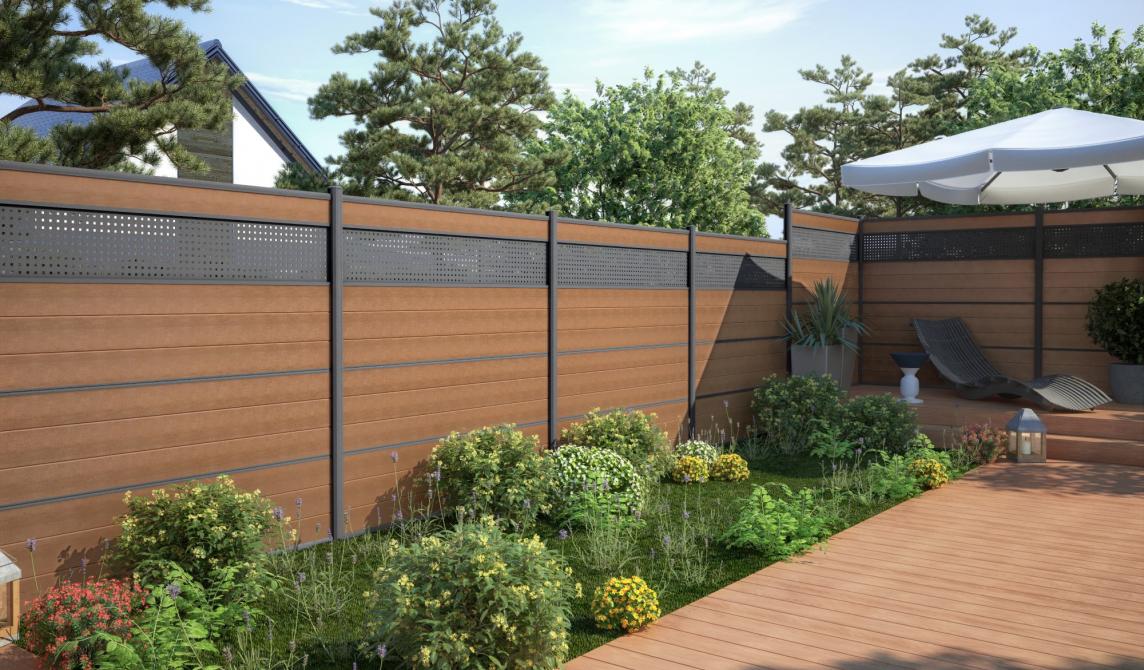 Image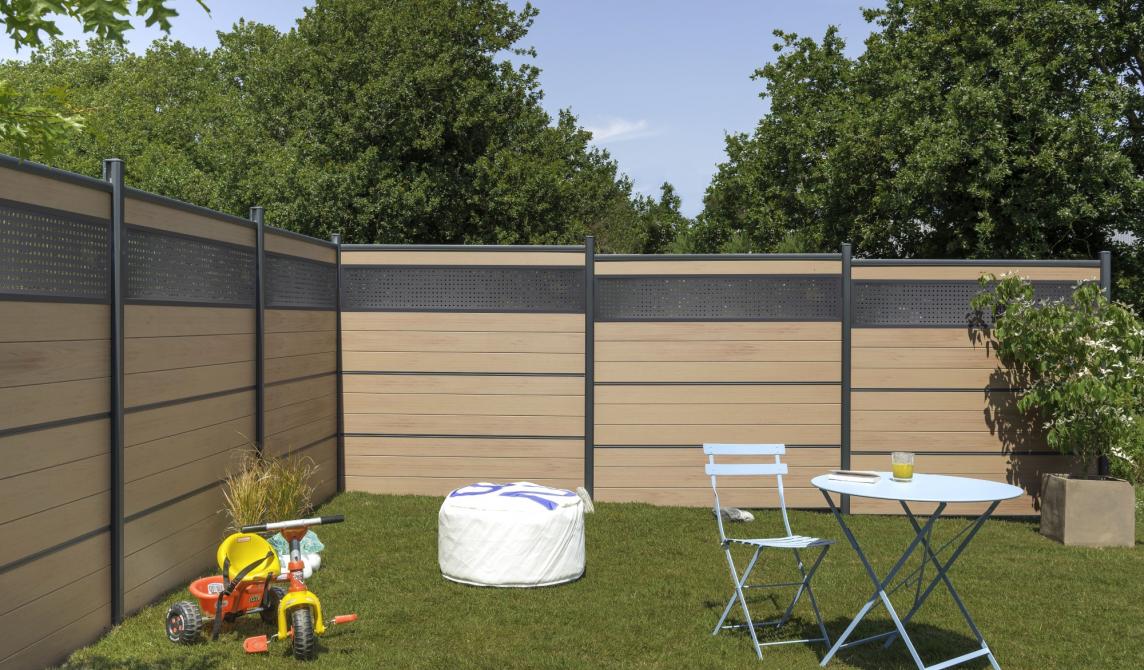 Image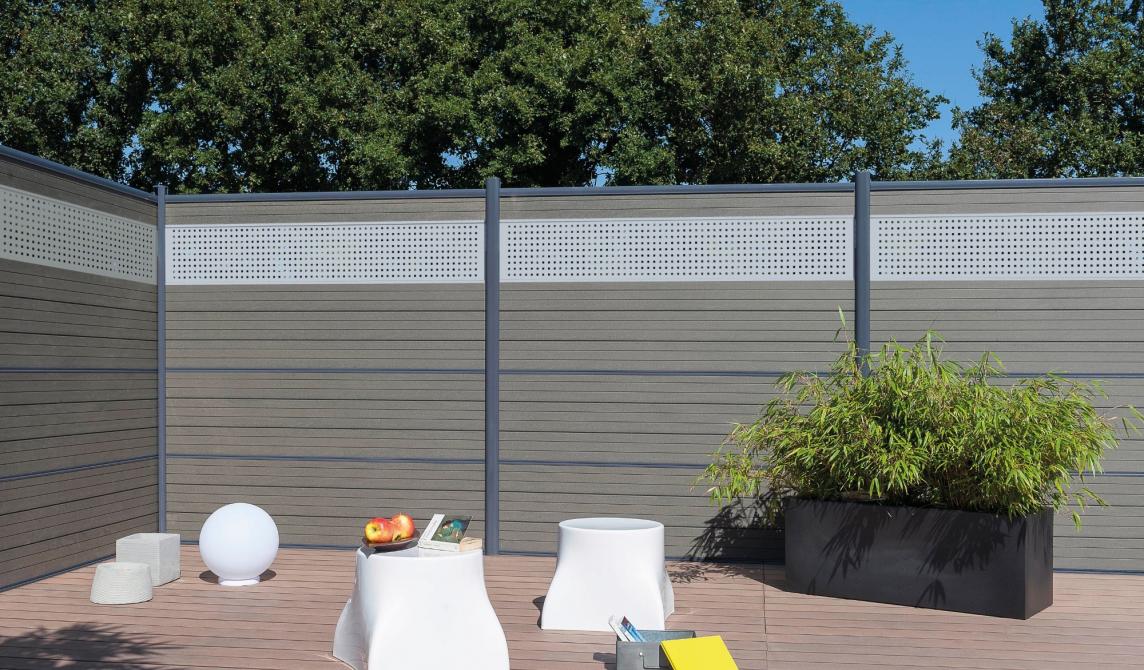 Image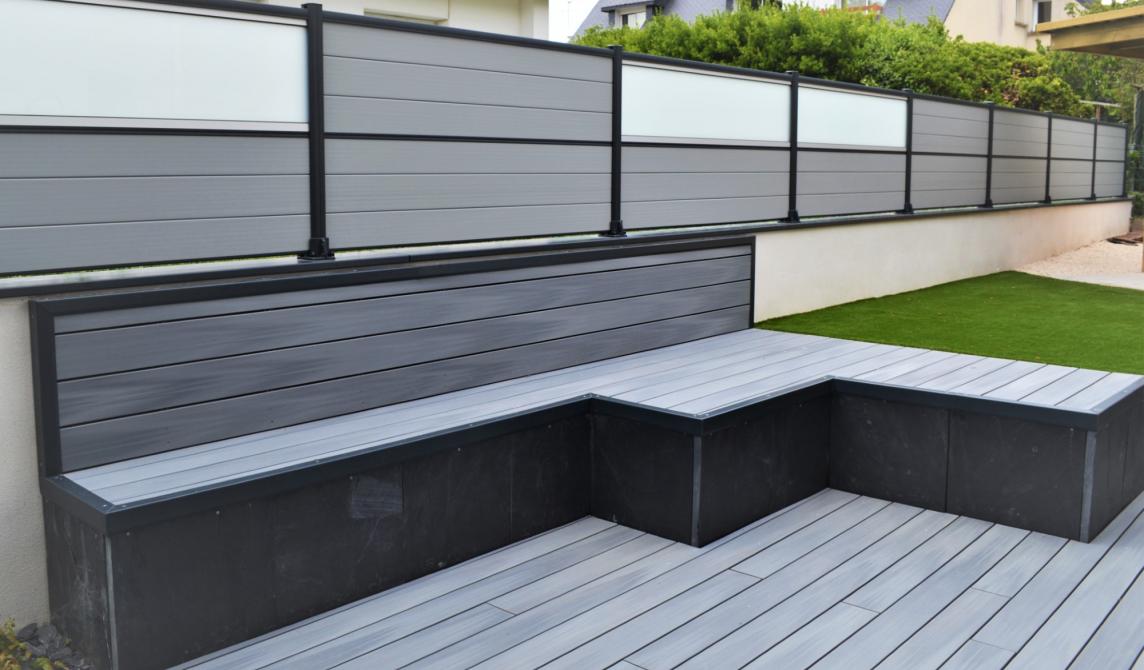 Image