At Silvadec, technology expands the possibilities.
Our board manufacturing processes, based on extrusion or co-extrusion, pave the way for us to develop a whole range of modular products. Some people adore authenticity, others are into innovation and modern ingenuity... our boards answer every aspiration in outdoor space creation.
Here are some technical guidelines for making your selection.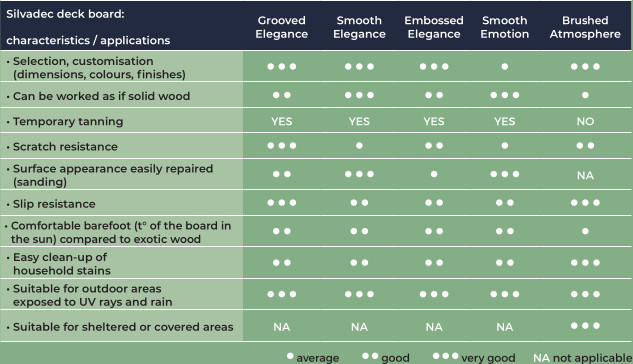 Atmosphere boards: design by innovation
Atmosphere boards are made using an innovative co-extrusion technology that delivers exceptional, long-lasting qualities for your Silvadec® wood composite decking, such as high resistance to UV rays and stains. The product is very stable from the outset, undergoing no colour variation. Household stains are easy to clean off immediately, even with light colours.
The Atmosphere composite deck board is produced using a unique co-extrusion method: covering the wood composite with a protective envelope of polymer material. This rot-resistant board is ideal for outdoor use, and also suitable
for decking in sheltered or semi-
sheltered locations.
Image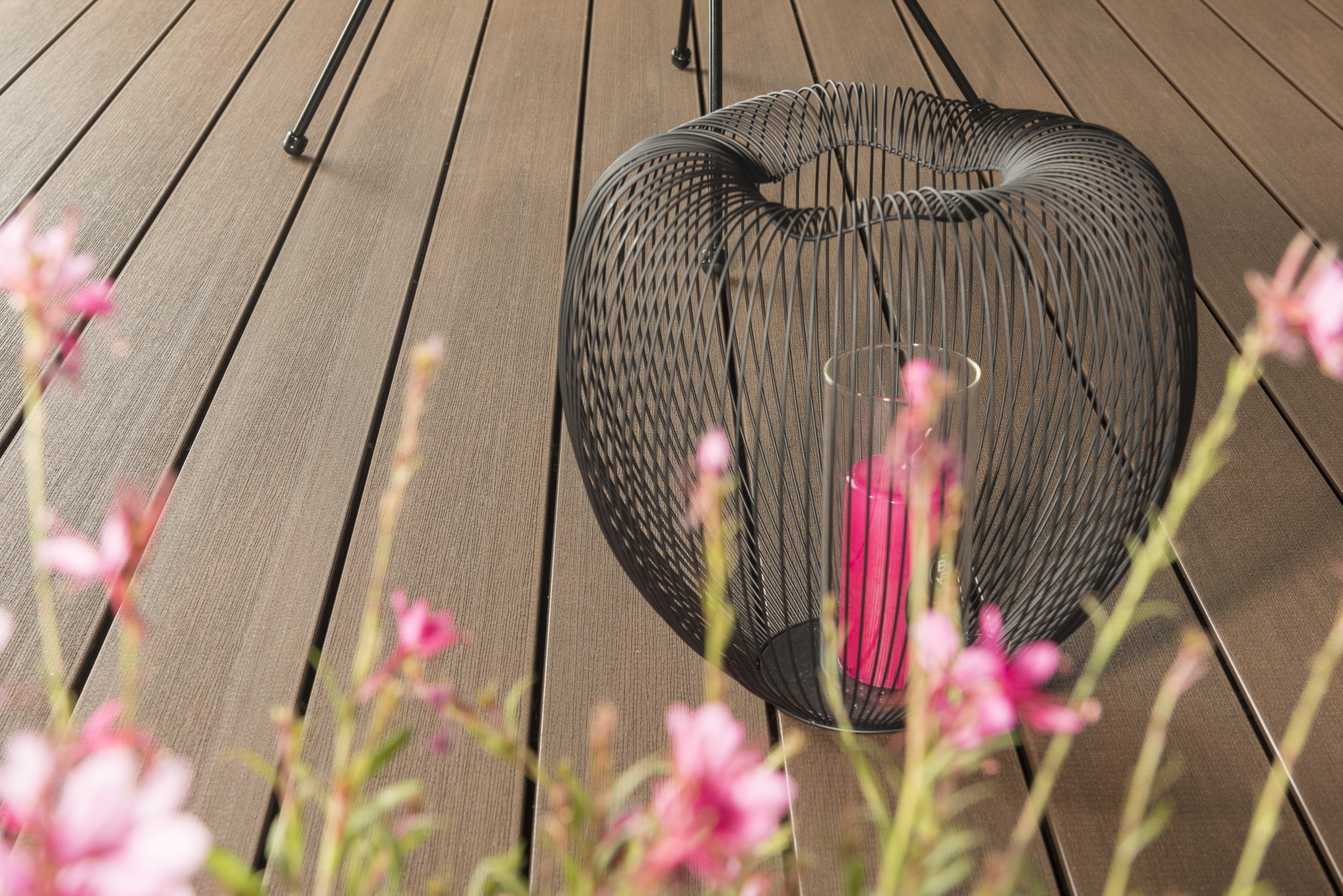 Brushed-finish Atmosphere deck board
Wood composite board, co-extruded

Extremely good slip resistance

Stable and long-lasting colour

Easy clean-up of household stains

Also suitable for covered or semi-sheltered areas

6 modern and stable colours
Colour: brown or grey, light or dark, make the right choice
Choosing a decking board also means choosing a colour and a finish. Brown or grey, light or dark, depending on the trend, your taste and the amount of sunlight your deck receives, you can choose one or the other option. Browse our colour chart to help you make your choice.
Let yourself be inspired
We also advise you to consult our inspiration pages, where numerous inspiring projects will help you to project yourself into your future living space, to live outside in all seasons or to create your own pool and relaxation area.
Customise your project
Personalise your deck to infinity, play with the widths of the deck boards, the direction of installation, create frames for personalised graphic effects. Bring a neat finish to your project with the skirts and finishing boards as well as the screws matching the colour of your deck. Enhance the softness of a summer evening and the charm of your outdoor space with our LED lights.