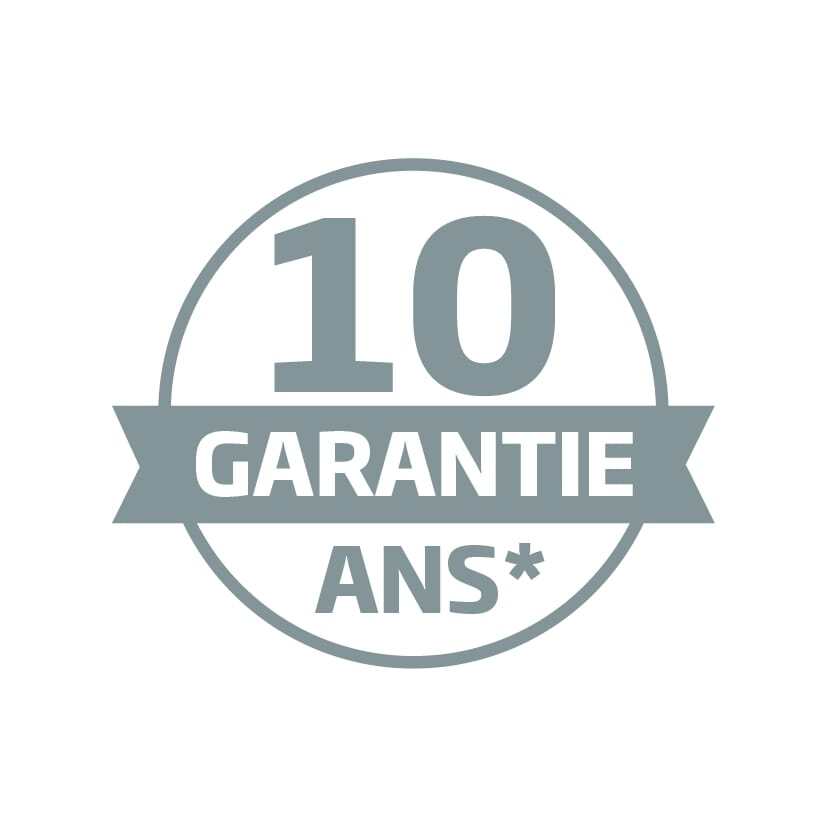 The Silvadec® Aluminium joist is an alternative to wooden joists, or composite wood, for installation on plots or on rubber or plastic wedges It offers a structural solution, particularly for installation on waterproofing (wet environment).
The reversible Aluminium joist is a combination of several functions very useful to the installer:
Discreet colour
The matt black colour of the joist does not shine and makes it invisible under the decking. This ensures a uniform finish.
Excellent longevity of the fastener
The clip screws are held on several threads in the joist thanks to the internal guide, providing much greater pull-out resistance than when the screw is just on the wall thickness of the joist.
Auto-guidance of accessories
The Silvadec® clips are systematically guided in a rail and the special aluminium clip screws are guided by a screw centring rail. Installation is easier and faster - Silent This clip rail is slightly deeper than the clip: the board lays on the joist and not on the clip.
Multifunctional aluminium profile
The Silvadec® Reversil aluminium joist allows the boards to be abutted on a single joist. To do this, it has two rails on its underside. It is therefore necessary to turn it over so that each of the rails can accommodate a simple clip for butt-jointing boards.
To make it easier to install the boards, it is possible to use a single clip.
To facilitate installation and to increase the cohesion and rigidity of the structure, it is recommended to make a peripheral frame and to install spacers between each length of joist.
+ Product
Mise en place facile et rapide de la structure
Excellente longévité de la fixation
Silencieux
Profil aluminium multifonction
Système complet
In contrast to exotic wood which requires torque, drilling into aluminium requires good guidance. The clip screws therefore have a POZIDRIVE footprint, adapted to the need for guidance for the first phase of drilling into the Aluminium joist.

Complete system
The joist is designed as a complete system. It is therefore supplied with mounting accessories that are perfectly adapted to its profile: connectors to extend it, horizontal and vertical brackets, adapted hexagonal head screws These accessories are guided along the side walls by alignment stops, guaranteeing the flatness and rigidity of the whole As for the clip screws The lateral screws for fixing the connectors are guided by a centring rail. This makes installation easier and quicker A set of adjustment wedges (flat or notched) and insulation pads is available, to isolate the joist from the ground and allow the circulation of run-off water.