Image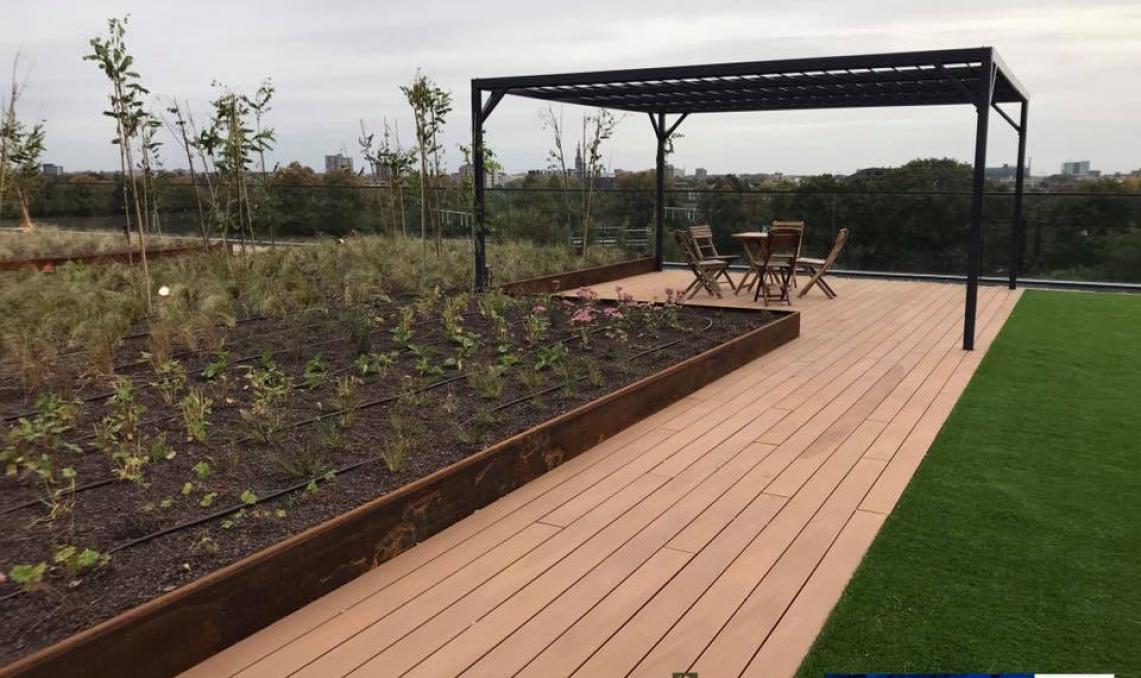 Image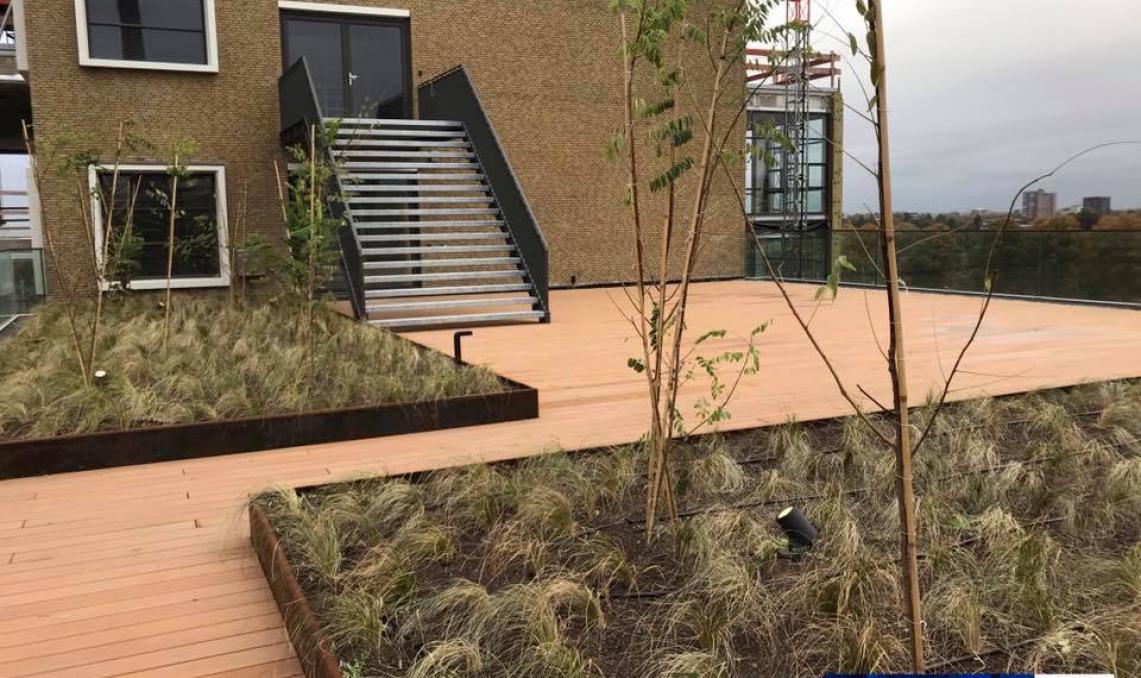 Image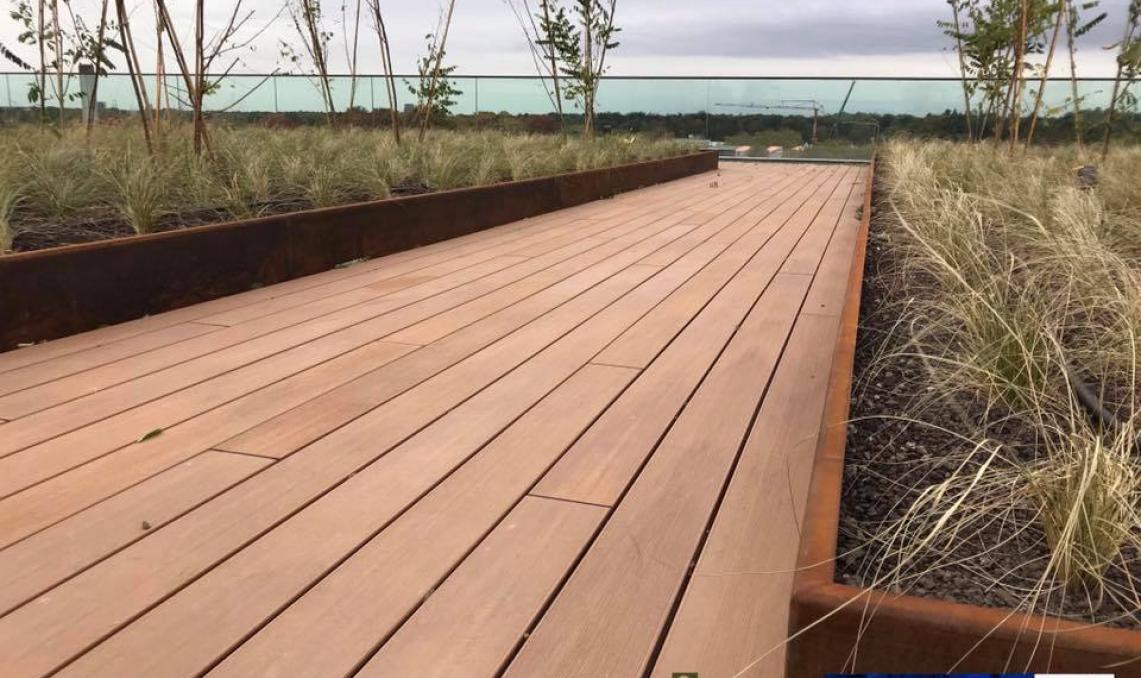 Image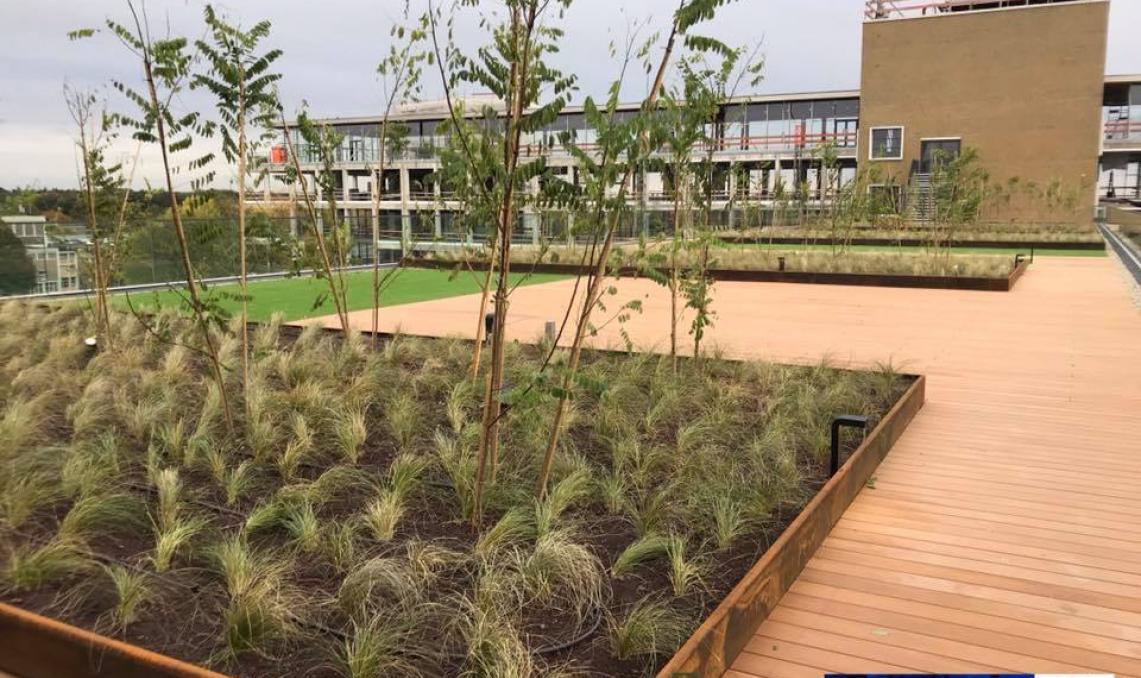 Image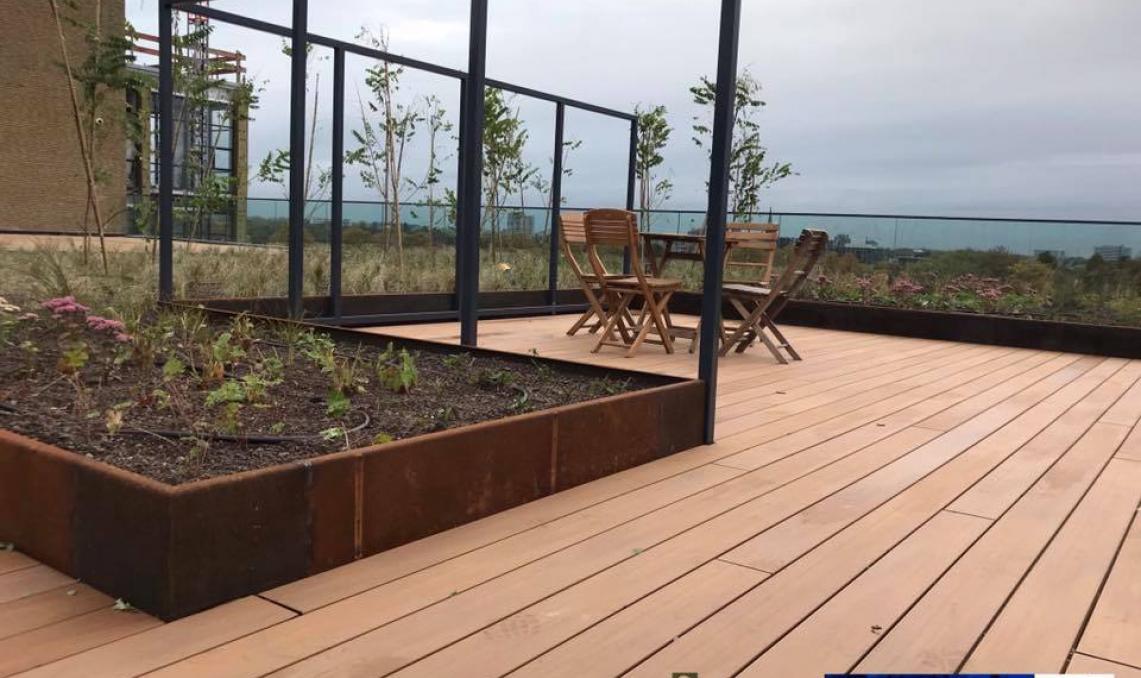 With more than 40,000 m² of floor surface, the " TQ " is the largest building in the Strijp-t district in Eindhoven, the Netherlands. The vast space has been restored by building developer Geva Vastgoed, having previously been a factory of well-known brand Philips.
The rooftop of this huge renovated building offers expansive landscaped areas and 800 m² of decking. Our Atmosphere deck board in Lima Brown was selected for this delightful project, partly for its warm yet stylish appearance, and also for its brushed finish that offers very high slip resistance (R13 classification as per German standard DIN 51130).
In the Netherlands, our products are distributed by a company called Awood. Lots of photos of the TQ rooftop project can be found on the Awood website.
Year of implementation
2018
Address
Strijp-t à Eindhoven
Poseur / Architecte
Geva Vastgoed
Discover our other achievements