Image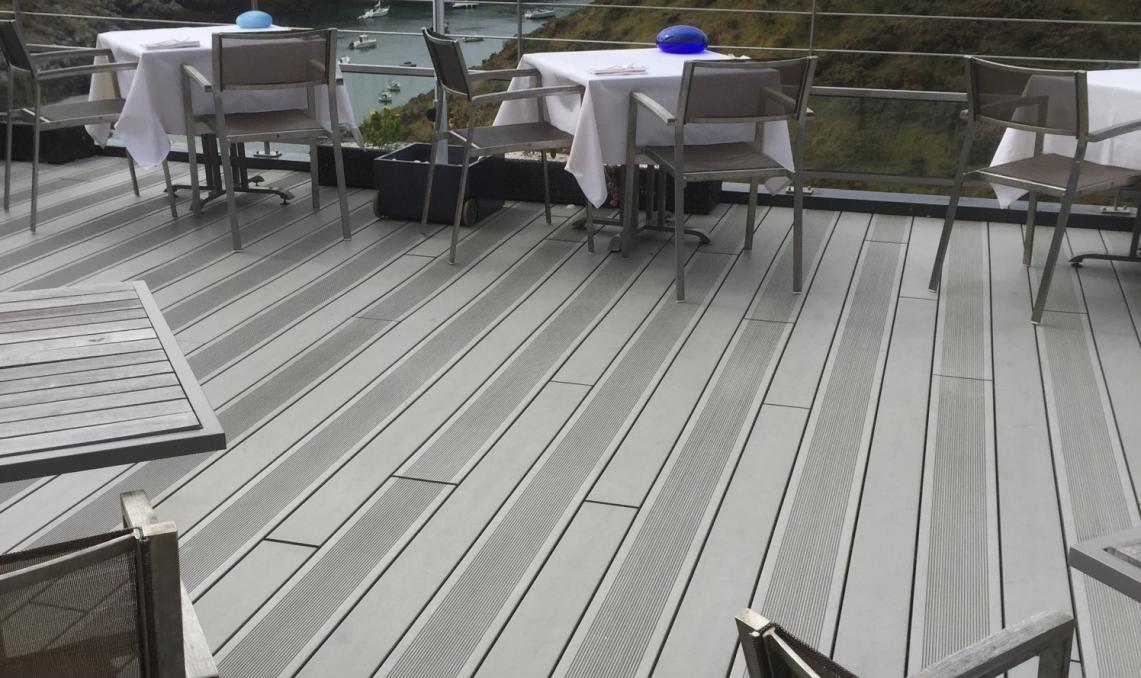 Image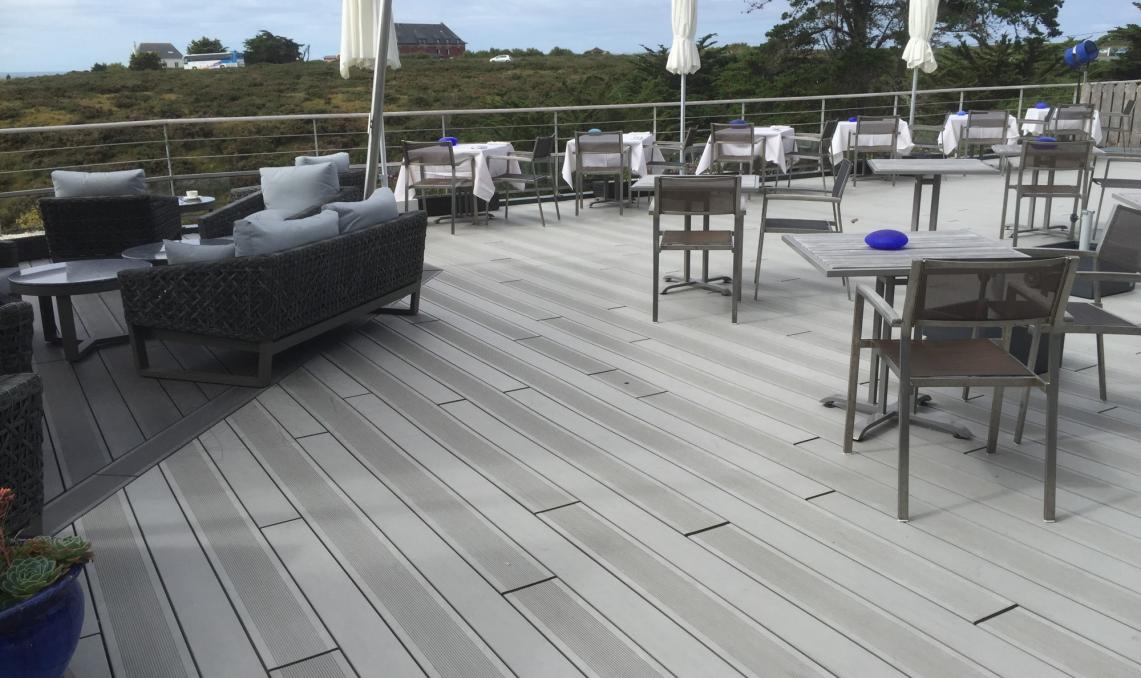 Thalassotherapy & Spa, ****Hotel in Belle-Ile-en-Mer
A mixture of our Anthracite Grey Elegance boards: smooth 138 mm and grooved 180 mm.
With our composite boards, we give you the freedom to create customised spaces by mixing board finishes, shades and widths too. 
Customising your decking becomes an art in itself!
Year of implementation
2015
Discover our other achievements
Aucun résultat ne correspond à votre recherche, veuillez sélectionner d'autres filtres.