WHEN COMPOSITE COMES TO LIFE
It's been two decades since we welcomed French and European composite to the world.
Two decades in business, 4000 m2 of industrial premises, 3 production sites (in France and Germany), international reach, 80 employees, €35 million turnover, more than 1 million m2 of composite produced each year: Silvadec has come a long way since its creation in Brittany in 2001!
Our company, a pioneer at the time, has followed this path in an agile and steadfast way, armed with technologies (extrusion and co-extrusion) that it has adopted in order to make an innovative product: wood composite.
Through our mastery of the manufacturing processes and our sense of innovation, we were able to find our place and hold onto it, to the point of becoming today's market leader in France and Europe
Image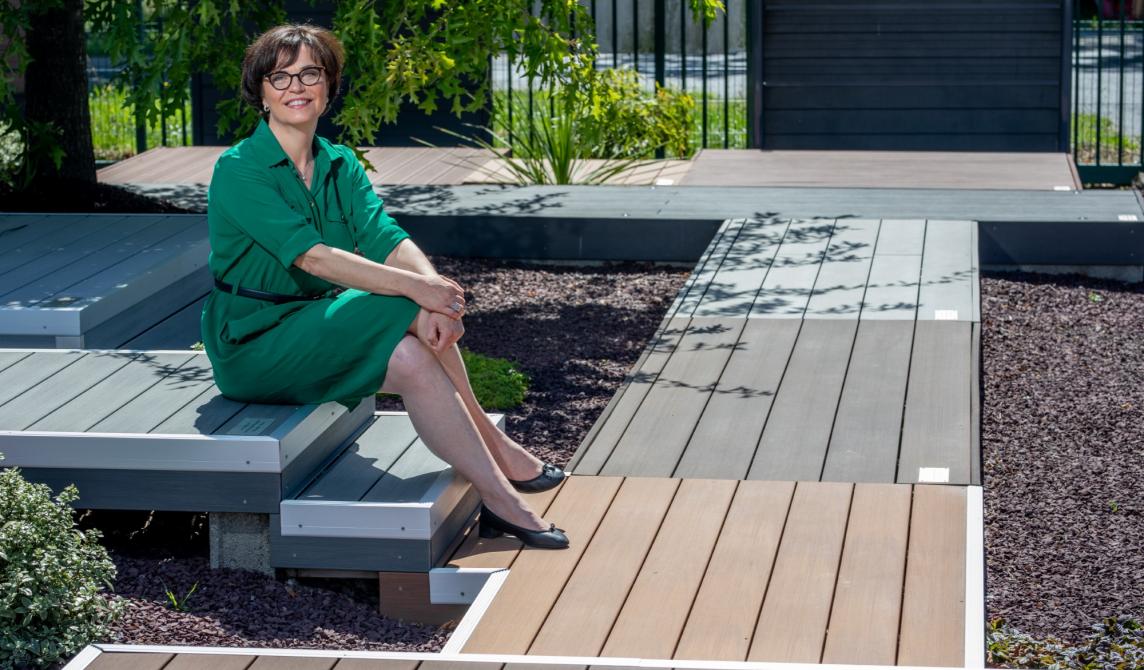 Bénédicte Jézéquel, co-founder and director of Silvadec
In Brittany, what we lack in exotic wood we make up for in ideas
And the recipe for this success? A unique formulation, made from 2/3 wood flour combined with 1/3 polyethylene. As a material made entirely of fibres, our Silvadec® composite has properties that render it highly durable (it is rotresistant), warm in terms of appearance (as the boards do not fade to grey and are UV-resistant), easy to install and comfortable to use every day.
Composite, inspires our imagination
Currently available in decking, fencing and cladding boards, our composite has been a top choice, tempting clients and transforming itself time and again to suit new uses, enabling the creation of bespoke outside spaces. With ranges of textures, colours and applications: our products expand the possibilities to create a personal, durable design!