Image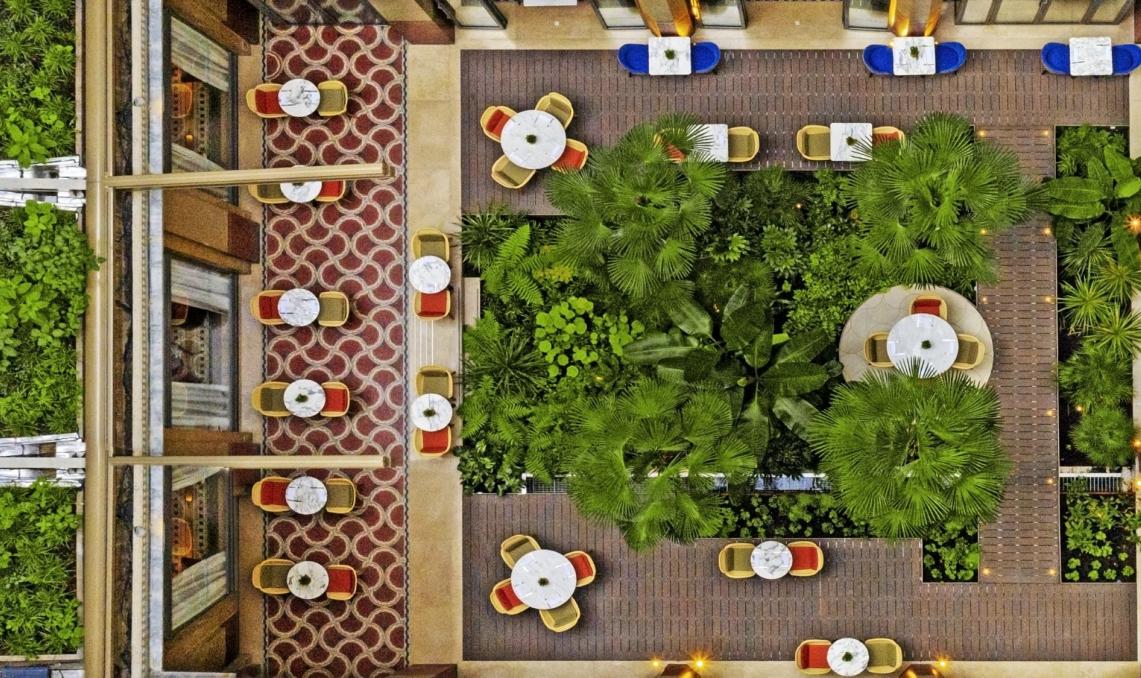 Image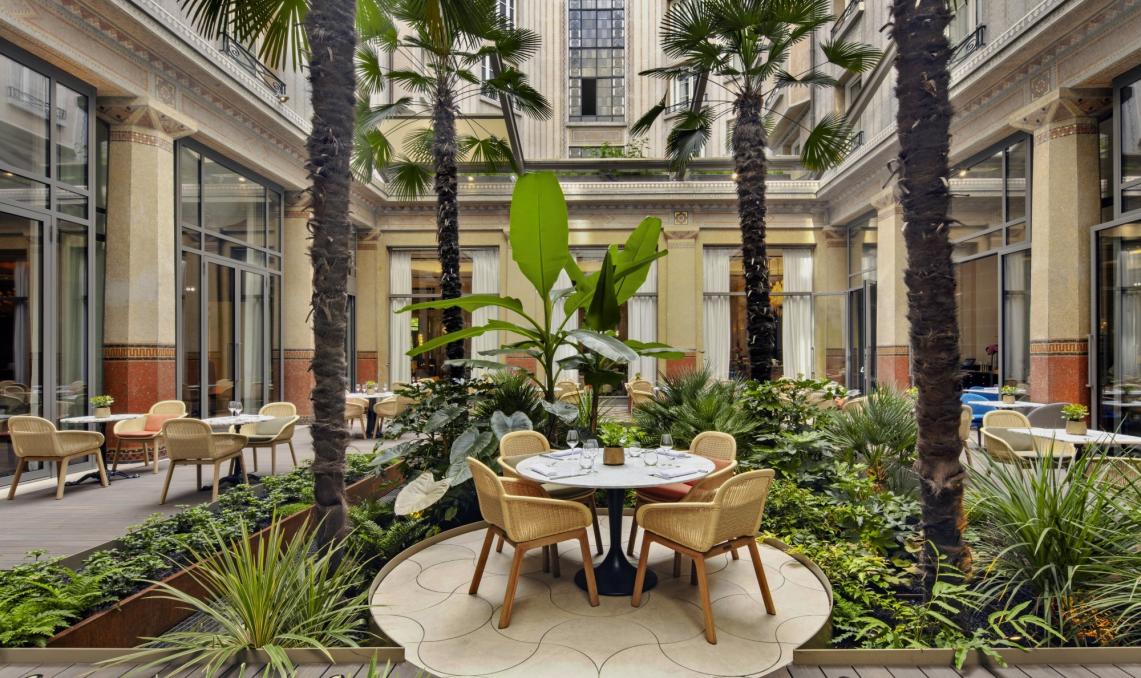 Image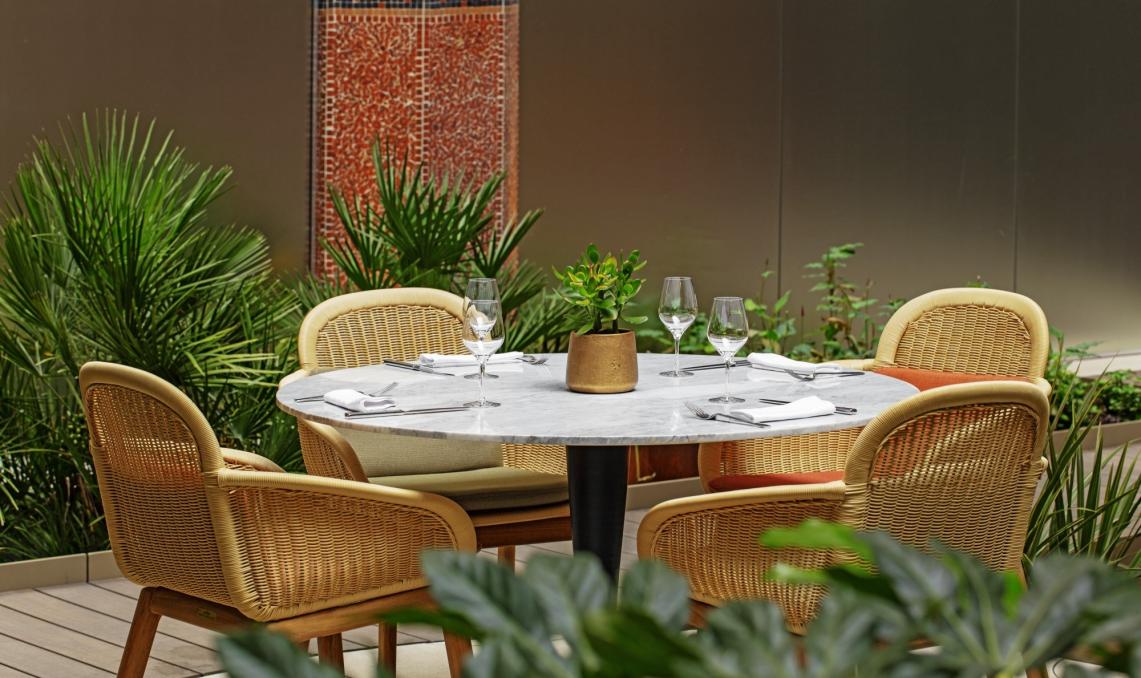 Image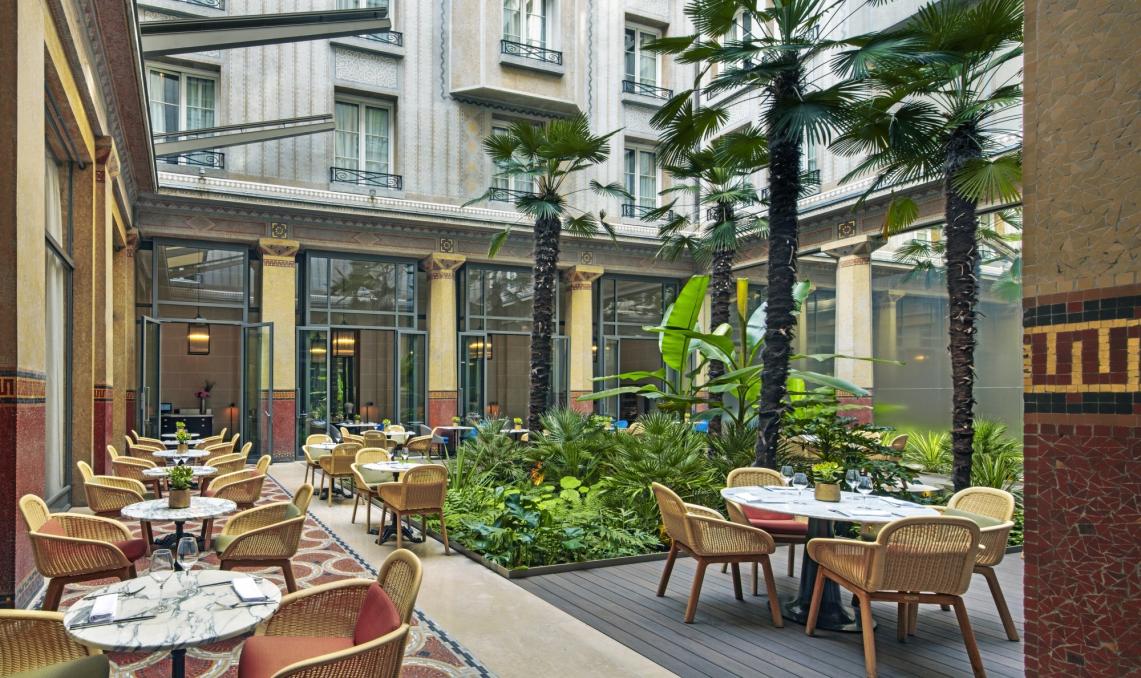 Image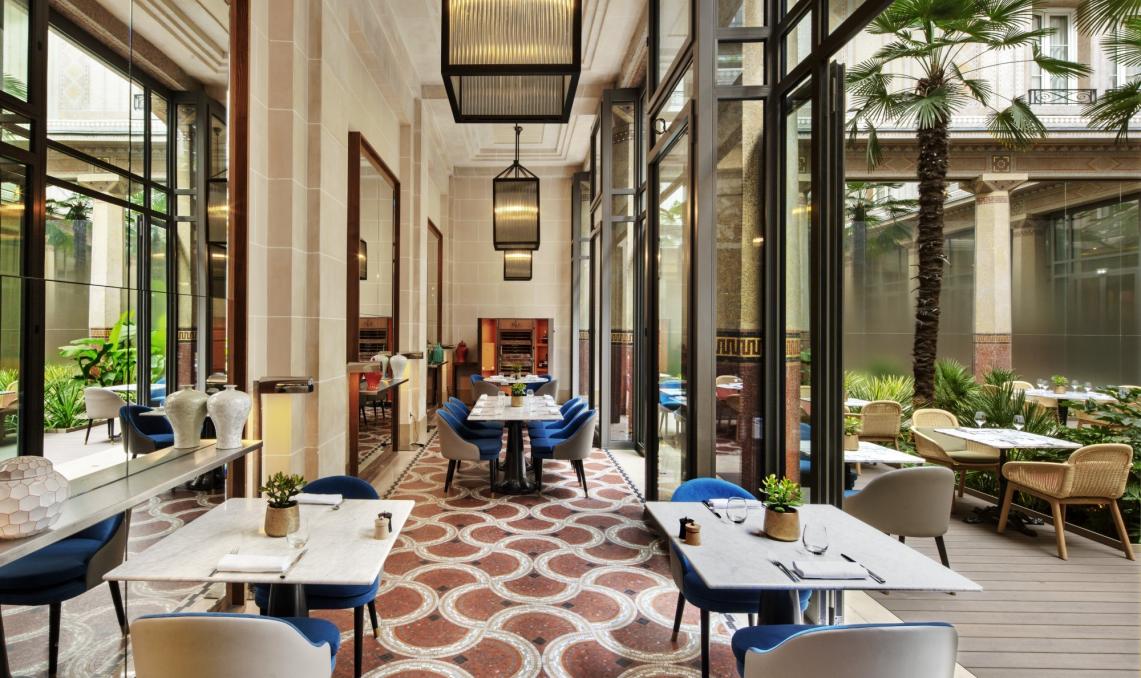 In complete harmony with the warm colour scheme of the Hotel Prince de Galles, the Rio Brown shade of the Atmosphere range has found its place. The elegant brown integrates perfectly with the Art Deco style of this luxurious Parisian hotel.
The Atmosphere range comes in 6 shades (3 browns, 3 greys), and 2 widths (138 and 180 mm). The Hotel Prince de Galles selected the 138 mm width to cover its indoor patio.
Located in Paris' 8th arrondissement, the5* Hotel Prince de Galles is near destinations including the Champs-Élysées, Avenue Montaigne and the  Arc de Triomphe. A prestigious location to feature products from our brand.
The " Atmosphere " boards are " co-extruded ", i.e. the wood composite boards are covered with a protective layer of polymer material. This technology offers multiple advantages, 2 of which were seized on by the Parisian establishment:
– Good slip resistance, an important consideration for a public facility.
– And easy maintenance of the co-extruded board, a vital quality for a dining area.
Year of implementation
2019
Discover our other achievements