Silvadec's commitment to sustainability stems from a profound belief. This commitment has been rewarded in 2021 with the PRS Green Label - Pallet Return System - granted by Faber Group.
Faber Group, a family-owned company with a history dating back to 1891, is a leading provider of sustainable, circular packaging and pooling services. Its ongoing partnership with Silvadec through the program PSR established in 1997 operates as one of the most established circular economy systems in Europe, supplying reusable pallets to the plastics industry, helping us strengthen our corporate social responsibility strategy. Indeed, we return all the pallets we receive from our suppliers to Faber Group which then redistributes those pallets to its network of clients. The loop is closed!
Image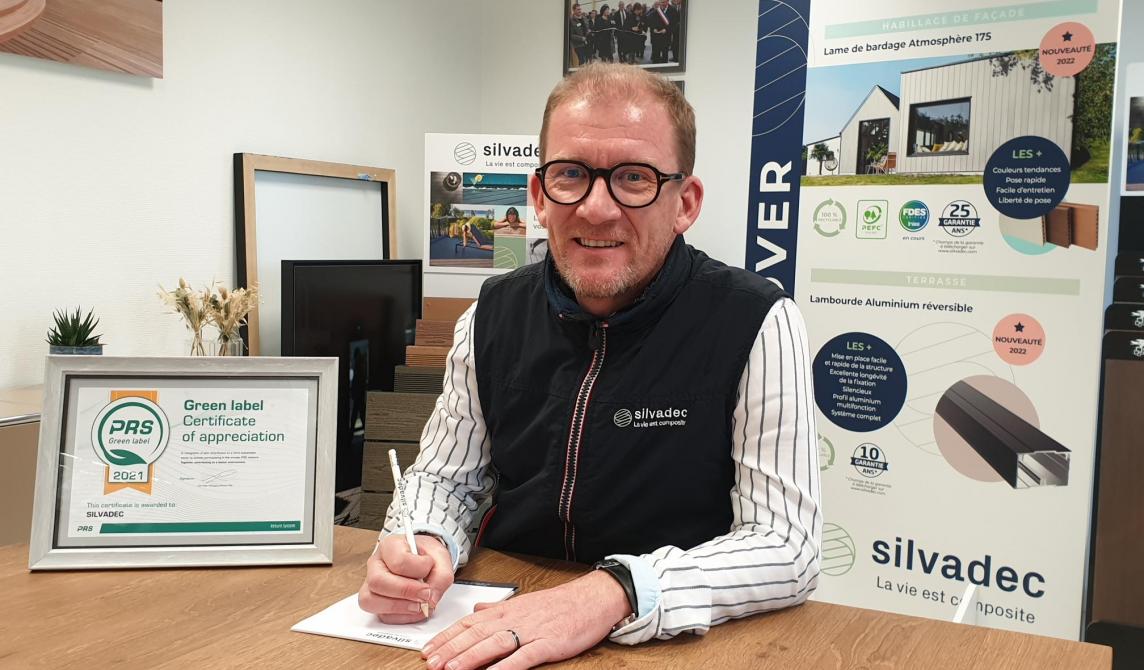 At Silvadec, we are convinced that composite wood can be a source of innovation and inspiration across the entire value chain. This is why we would like to take this opportunity to thank both the logistics department managed by Gauthier Tardif and our network of partners whose action roots Silvadec's strategy in a virtuous eco-responsible dynamic resulting in an ongoing innovation process.
Site web : https://www.prs-pooling.com/en/green-label