Citizens of the world from day one
From the beginning, we at Silvadec have recognised the importance of societal and environmental challenges.
Silvadec won the "Responsible and Sustainable SME" award at regional level in the 11th edition of the "Trophées PME RMC" awards for small businesses.
Support from the ADEME
This is why we have enjoyed support from the ADEME, which was behind us at the beginning and has since paid tribute to our involvement in large-scale projects, run along principles of circular economy and conserving resources.
Certification ISO 14001
We are an environmentally responsible company, and in 2014 we became Europe's 1st independent manufacturer of wood composite, to obtain the certification applicable to environmental management systems,  ISO 14001, for our commitment to managing our environmental impacts (waste, noise, etc.).
Certification ISO 50001
Silvadec France has obtained ISO 50001 certification in 2022, the fruits of constant efforts, reinforced by concrete actions to reduce our energy consumption, implemented in 2021. SILVADEC is part of the restricted panel of SMEs with the double certification ISO 14001 and ISO 50001
PEFC certification
And let's not forget our PEFC certification (European label providing consumers with a guarantee that wood or wood-based products bearing this label come from sustainably managed forests), achieved in  2013.
We are the 1st composite manufacturer in Europe to be PEFC-certified. Our suppliers are also committed to obtaining this certification. 
Environmental Product Declarations
In 2019, we were the first manufacturer to create an  Environmental Product Declaration (EPD) for our composite deck boards and cladding boards.
The EPD is used to run a life cycle analysis for a product and evaluate its properties with regard to human health and the environment.
Why do we do this ? To deliver great performance with full transparency.
VOC testing
Traceability and safety are among our core commitments: our products contain no toxic products (e.g. formaldehydes or PVC), and no heavy metals, and they emit very low levels of volatile organic compounds (A+ classification). 
They present no hazard for the environment or for your health. All our dyes are sourced from Europe. 
MORE label
A sizeable proportion of the polyethylene we use is recycled. Since 2019, we have been awarded the MORE label "Mobilised for REcycling", the first European label to highlight action by plastic-moulding companies to support a circular economy and to integrate recycled plastic in their production. 
Going round in a circle – that's our idea of progress
Circular economy model:
Our vigilance about the origin of our raw materials led us to invest in our own wood flour factory.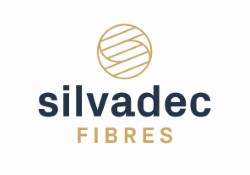 In 2014 Silvadec fibres was born, located near the largest sawmill in Brittany,  just  a few kilometres from our company's long-established HQ.
Creation of this short supply loop has enabled us to advocate recycling of the sawmill's products.
This means we can guarantee the traceability and quality of our raw materials while minimising our carbon footprint.
This vertical integration is part of the DNA of our group today. 
We have chosen to engage in clean, local production, and are very proud of this contribution to our regional economy. 
Preserving the planet and safeguarding natural resources are challenges that must be overcome today, for the sake of tomorrow. We are committed to the journey !