Ipe Atmosphere Co-extruded deck board
Image

Europe's leading manufacturer
of wood composite
"At Silvadec, we follow circular economy principles in order to design and make composite materials that are innovative, practical, and that open up the scope in terms of outdoor design ."
Je vis dehors en toutes saisons
Spend time outside, whatever the season
Let yourself be seduced by our composites for your exterior. Our products are easy to maintain, resistant, easy to clean and untreated.
(vivredehors) fille benedicte assise horizontale
(vivredehors) verticale chaise longue chapeau
(eauetdetente) claustra gris
Je compose mon espace piscine et détente
Create your poolside and relaxation space
Our composite decking and fencing are salt and maintenance free. Splinter-free and very pleasant to walk on, our boards are ideal for pool decks.
Image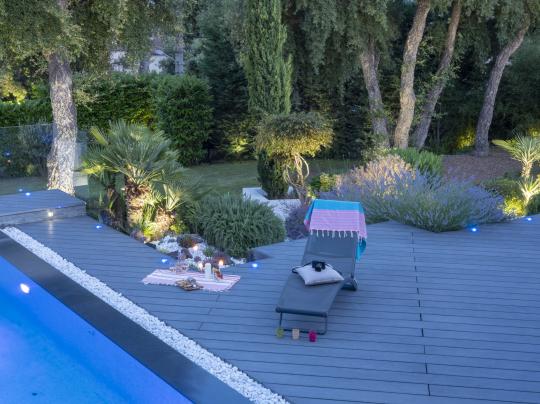 (eauetdetente) antibes
Image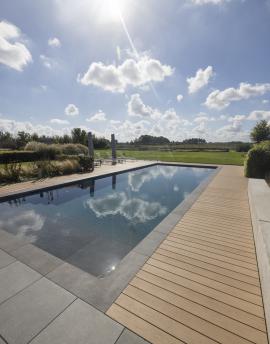 (amenageracces) claustra anthracite decor mineral
J'aménage mes accès et mes clôtures
Choose access elements to fit with your fence
Our slip-resistant slats create stylish paths and walkways. Available in a range of colours to match your woodwork, our fences have everything to please!
Image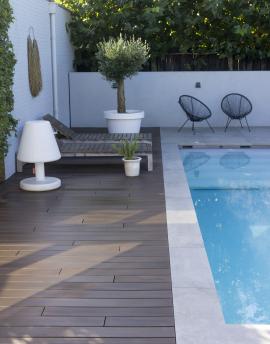 (amenageracces) maison rampe piscine
Image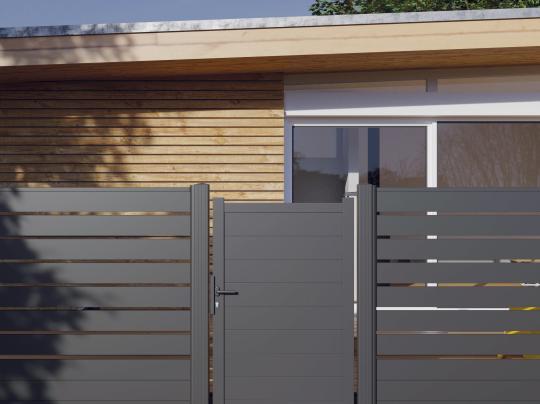 (amenageracces) escaliers cornières alu
Image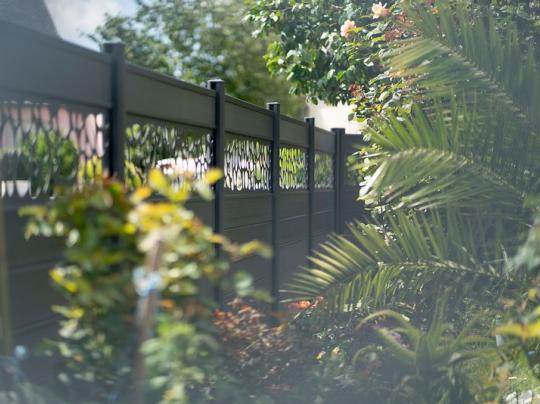 (habillagefacade) gris anthra
Image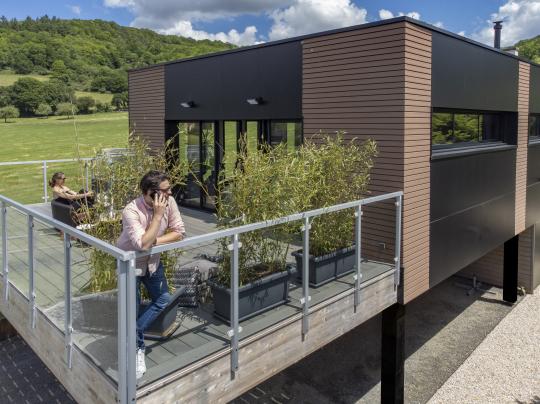 (habillagefacade) maroc
Image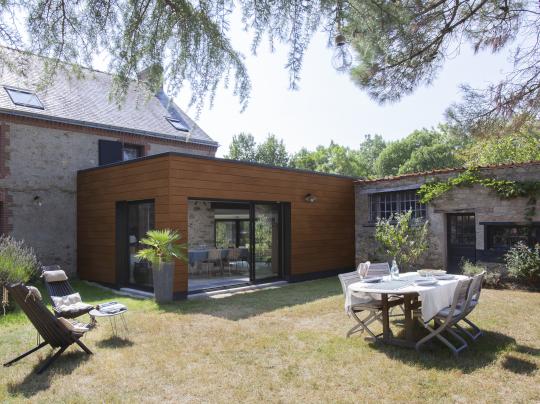 (habillagefacade) brun foncé showroom
J'habille ma façade
Choose your decorative cladding
If you want to give your facade a makeover, discover our cladding solutions that guarantee a long-lasting colour without treatment and very little maintenance.
Image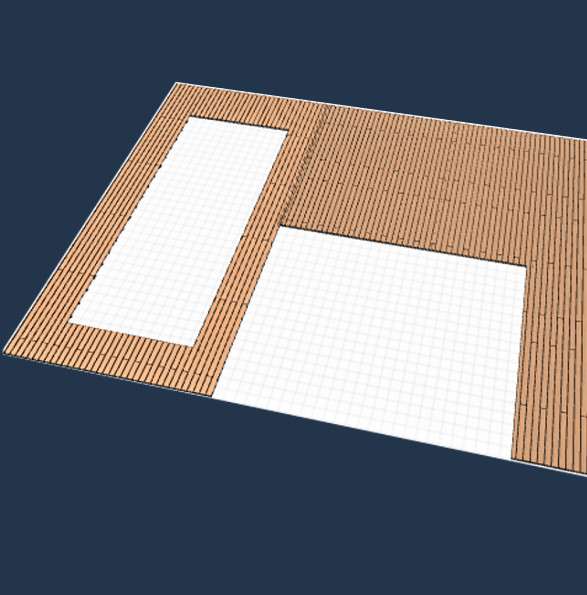 Bring your project to life
Simulate your composite decking, fence or cladding project.
Obtain an automatic evaluation of all the items you'll need.
You can then be put in touch with your nearest distributor best placed to fulfil your requirements .
Let us support you in your project
Discover creations by professionals, or be guided through all the steps in a decking, fencing or cladding project.